Don't Look Up teaser trailer released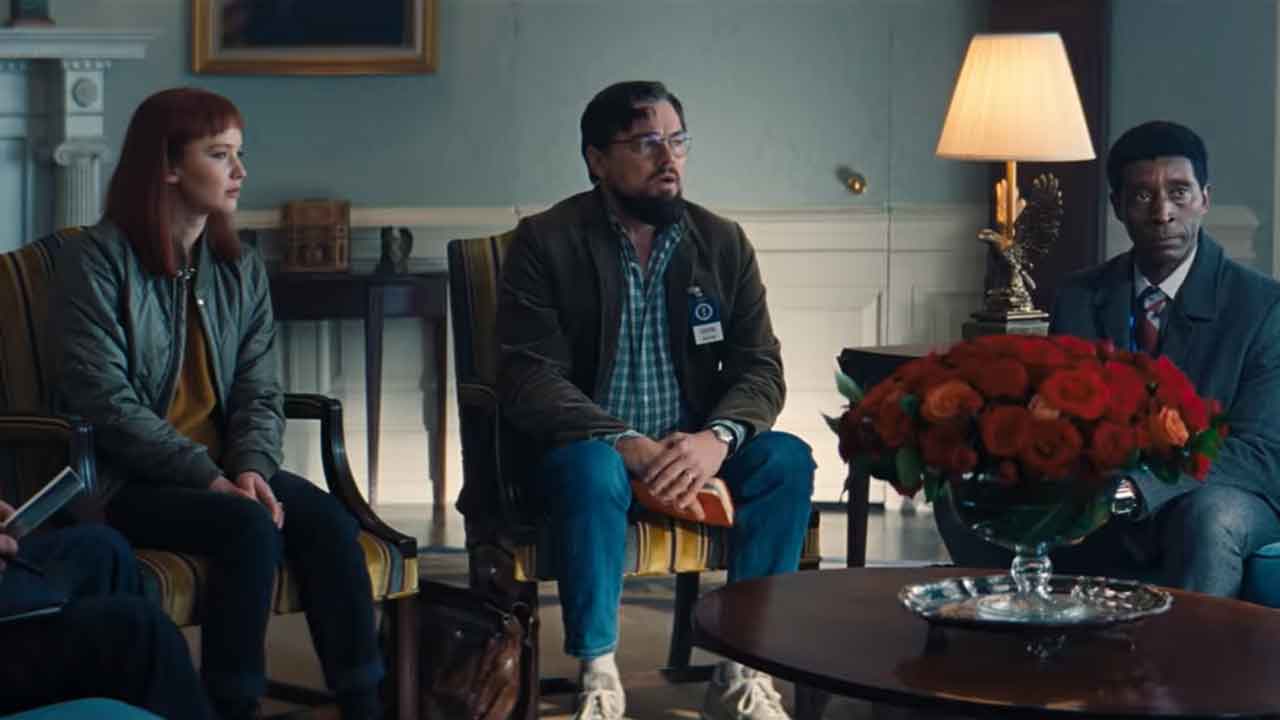 In an unlikely pairing, Jennifer Lawrence and Leonardo DiCaprio are starring in their nerdiest roles ever, in the new sci-fi comedy Don't Look Up.
Set to be released on Netflix in December, the movie has everyone talking following the release of the teaser trailer last week.
The film follows astronomy grad student Kate Dibiasky (Lawrence) and her professor, Dr Randall Mindy (DiCaprio) as they try to convince the world to take notice of a comet bound for Earth.
After discovering the incoming comet, Kate and Randall set out on a media tour that takes them from the White House to the radio show The Daily Rip.
Image: Buzz
With only six months until the comet makes impact, trying to convince the world to just look up proves comical - in a disaster movie meets Anchorman kind of way.
Lawrence and DiCaprio aren't the only stars to join the cast either, with Meryl Streep appearing as President Orlean and Cate Blanchett as radio host Brie.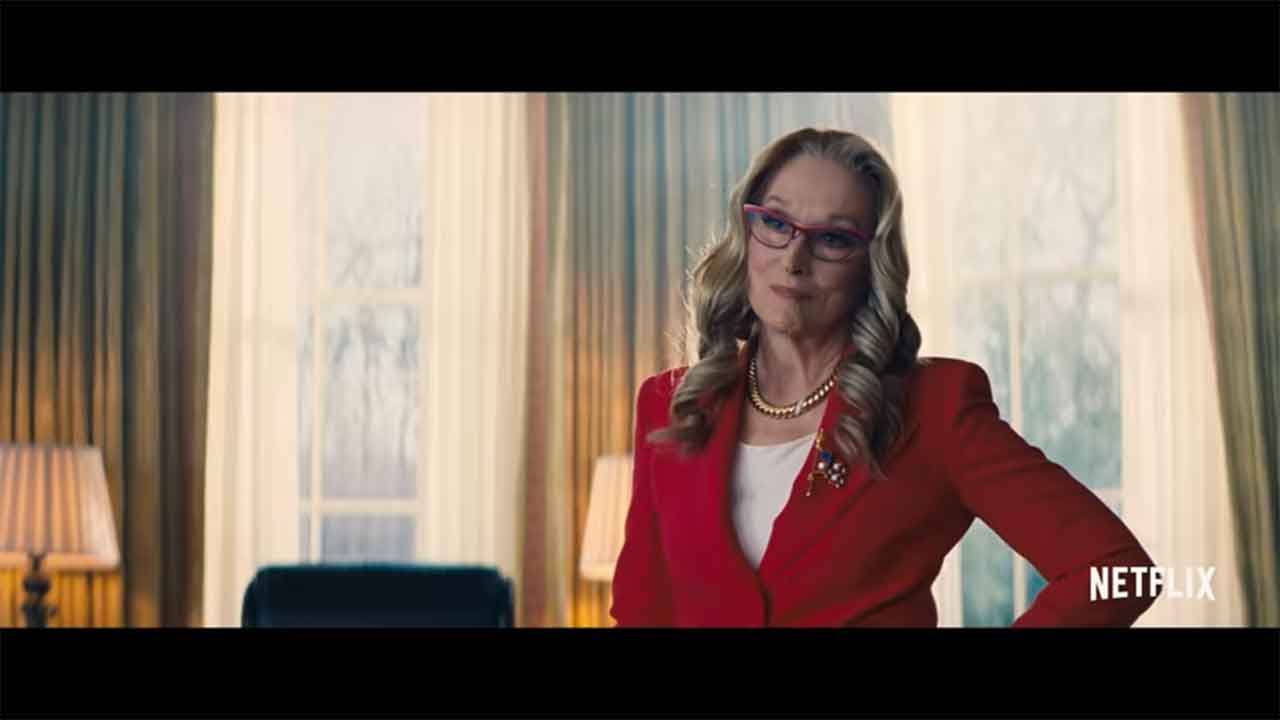 Image: Netflix / Youtube
Written and directed by Academy Award winner Adam McKay, the film also stars Ron Perlman, Timothée Chalamet, Tyler Perry, Mark Rylance, Himesh Patel, Michael Chiklis, Melanie Lynskey, and Tomer Sisley.
See the trailer here.
Don't Look Up will be available to stream on Netflix from December 24, 2021.
Image: Netflix