Samantha Armytage slams journalist for "menacing" and "rubbish" report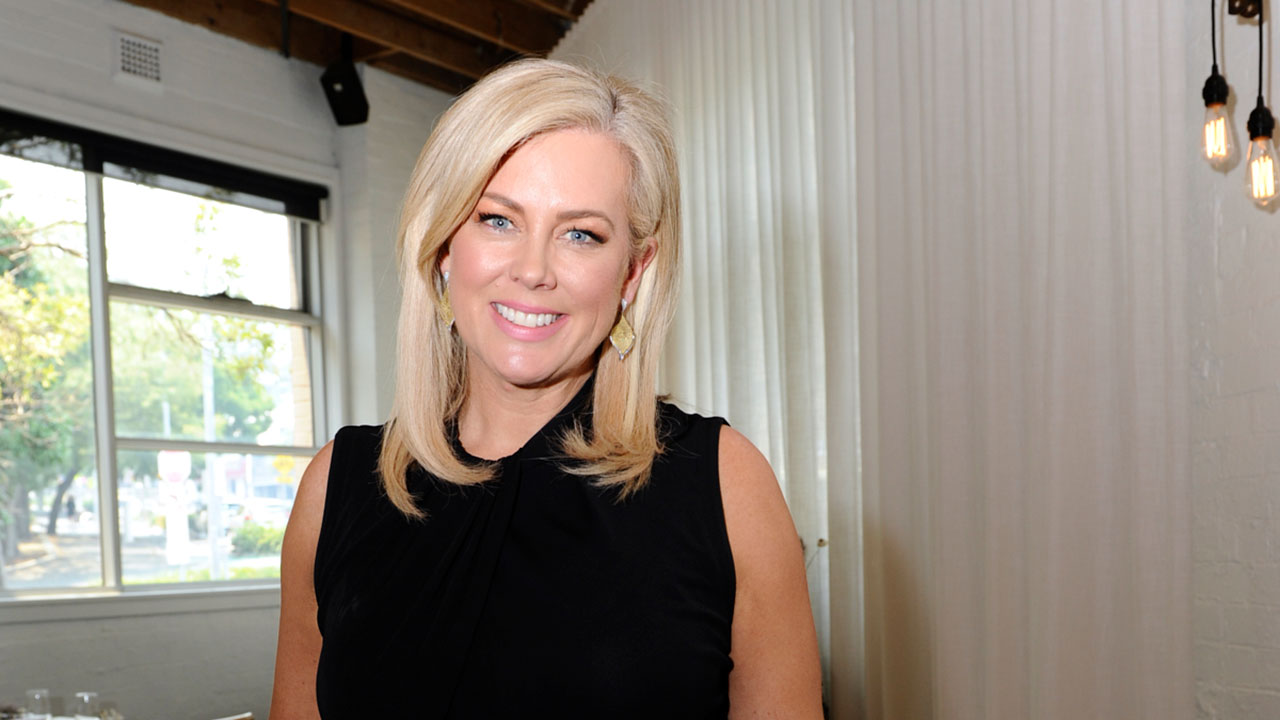 Samantha Armytage has strongly denied claims that she's "absolutely miffed" that she missed out on hosting this year's Academy Awards.
Her new colleague Sonia Kruger was given the honour to cover the glamorous event, with The Daily Telegraph's Annette Sharp reporting on Friday that Sam was finding the decision "hard to accept".
The 43-year-old took to Instagram to share her true thoughts on the matter, as she dubbed the story as "menacing", "mean" and "rubbish" and insisted that she was thrilled for Sonia.
She wrote: "There's a very odd woman who works for the Sunday papers. Her name is Annette Sharp and she's been obsessed with me for 8+ years in a kind of creepy, nasty, menacing, mean way.
"I don't know her from a bar of soap, but she seems a dreadful bit of gear. She is certainly no friend to women and most worrying for someone in her position, she simply makes stuff up.
"Today she wrote some more crap about me and @soniakruger who I like a lot, admire immensely, welcome back to 7 with open arms and who does a FAR better job covering a red carpet than me!
"I usually rise above her rubbish (as I was raised to do with bullies) but this year I've decided to call out her bulls**t. Weekly, if necessary."
The Sunrise host continued: "I ask her to refrain from calling me Sammy. That's only for my friends. If you don't like my peaches Annette, don't shake my tree."
Samantha concluded: "I write this for the girls (and boys!) out there, to stand up to bullies and bull***t artists in 2020."
The post came shortly after it was announced that the official telecast rights for the Academy Awards have gone to Channel Seven this year.
It was originally believed that Armytage would be covering the event, but on Friday, The Daily Telegraph reported that the opportunity went to Sonia, and then claimed the morning show host was bothered because she missed out.
"Sammy said to be absolutely miffed network execs are now putting their promo power into their prime-time investment Kruger, possibly at Armytage's expense," read the article.
The paper said that Samantha will be, "hosting from Seven's Sydney studio and crossing live to the uber-glamorous Kruger on the red carpet at the 92nd Oscars Awards ceremony."
It then claimed that, "By next month, Kruger will be all over Seven, which can't be easy for Armytage to accept."
Join Over60
Join our community of over 400,000-plus members today and get the latest Over60 news, offers and articles.
Get all the latest Over60 news, offers and articles.