See Meryl Streep's new presidential look in new satire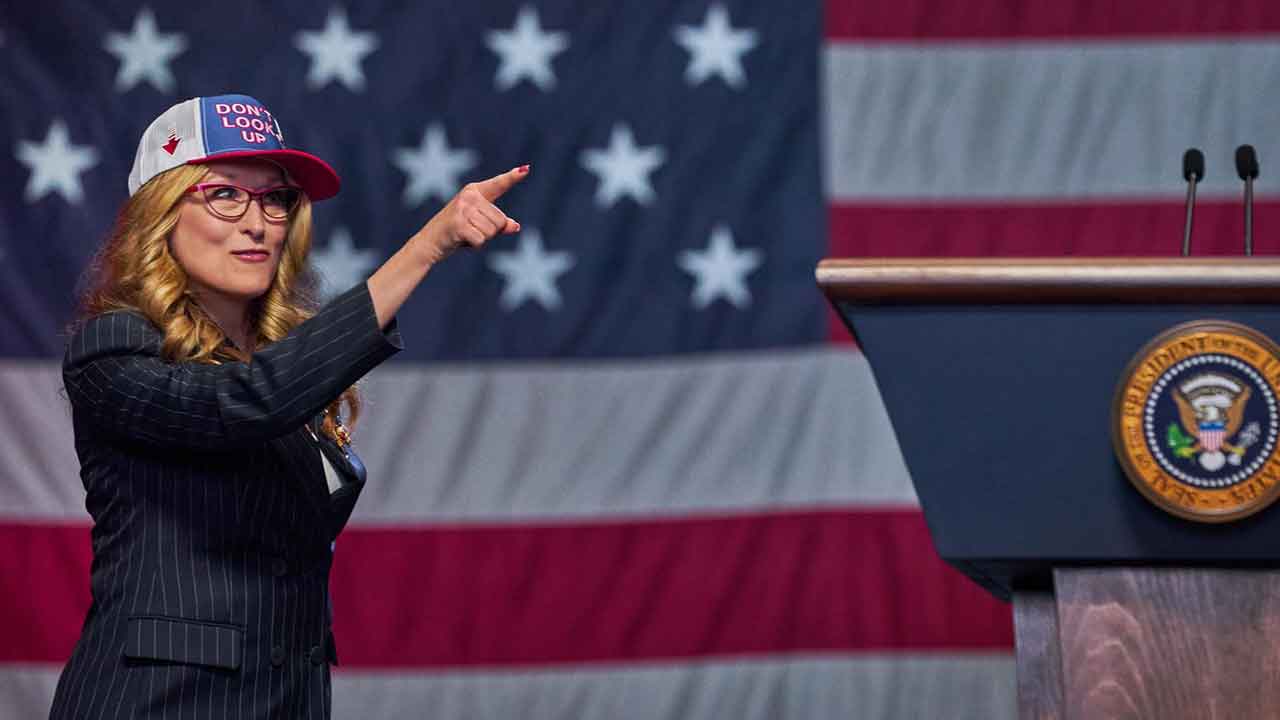 Scroll down to view the gallery below
After playing characters from every walk of life, Meryl Streep's latest role sees her take on her most powerful role yet as the President of the United States of America.
In Adam McKay's upcoming satire Don't Look Up, Streep plays President Janie Orlean, who presides over the country as an asteroid is on a collision-course with Earth — though she seems pretty unfazed by the entire scenario.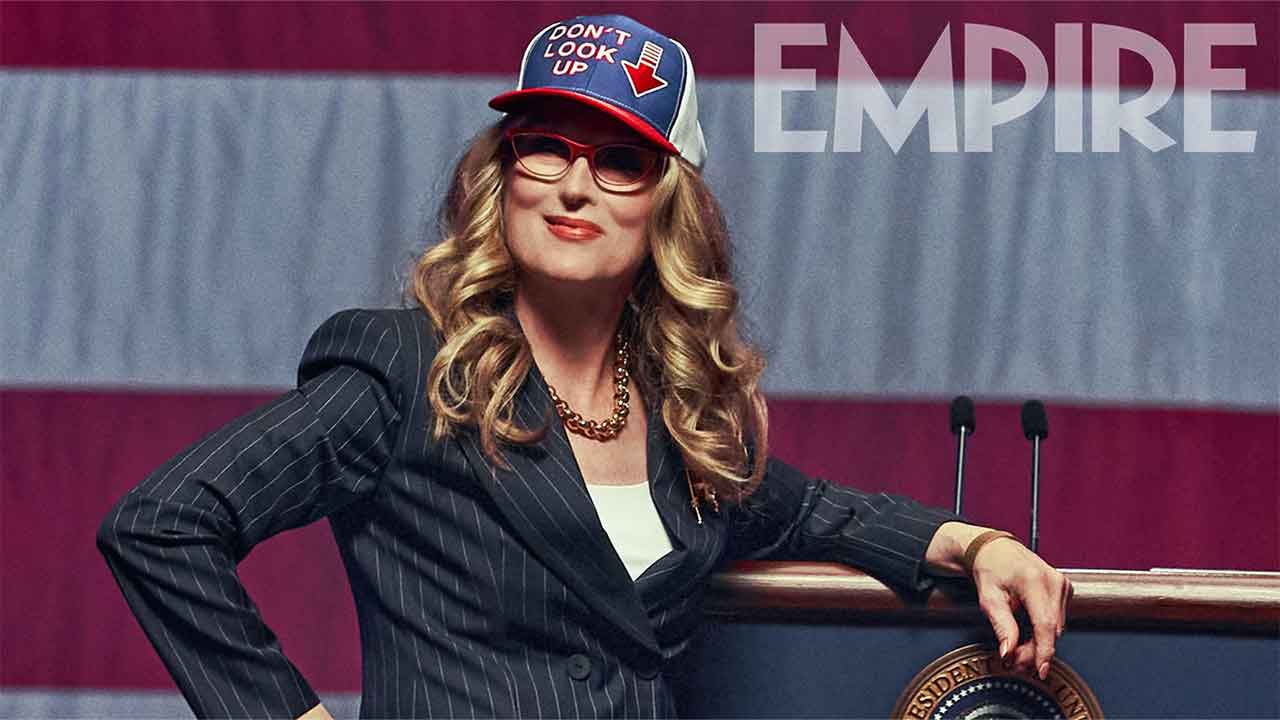 An exclusive image of Streep as President Janie Orlean. Image: @empiremagazine / Twitter
"[Streep's character] is very concerned about the poll numbers, very concerned about the politics, loves her own celebrity," McKay told Entertainment Weekly. "She's a hybrid of all the ridiculous leaders that we've had for the past ten, 20, 30 years."
Streep is one of the many stars that have joined Don't Look Up, with Leonardo DiCaprio and Jennifer Lawrence in the starring roles, and Cate Blanchett, Ron Perlman, Chris Evans, and Michael Chiklis among the cast.
Following the release of the teaser trailer in September, more stills from the film have since emerged — including some of Streep in full presidential action.
See the teaser trailer below.
Images: Netflix