When Rebel met Russell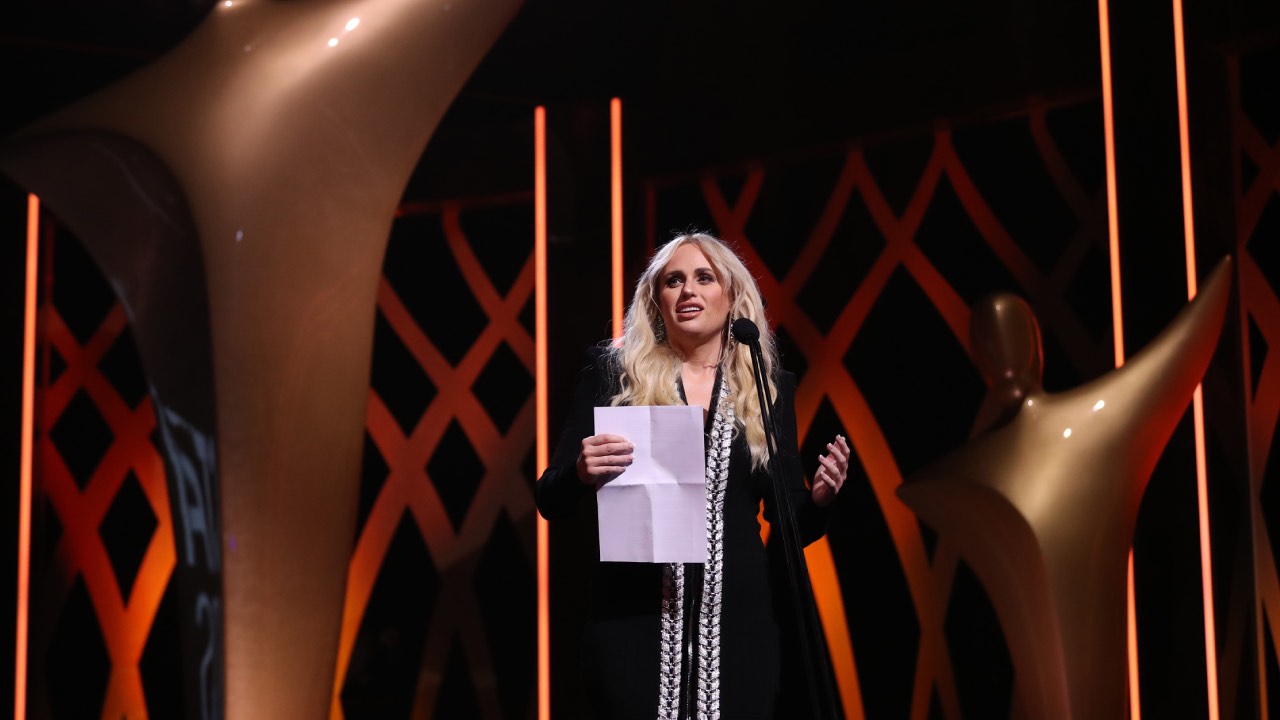 Rebel Wilson has stolen the show at the 2021 AACTA Awards, as she recalled her hilariously awkward first meeting with Russell Crowe.
The 41-year-old actress began telling the story when she took to the stage to present an award, after being handed the microphone by Russell himself.
"I have to tell you guys a story about the very first time that I met Russell," Rebel said to the audience in the Sydney Opera House.
"I was a young actor. I was like 19. And, um, he was sitting there having dinner with Nicole Kidman at STC [Sydney Theatre Company]."
"I was like, 'Oh, my God' and I went up to them and I was like really nervous, and he turned to me, and he looked me right in the eyes, and he just said, 'F*** off'."
With the audience of Australia's entertainment industry bursting into laughter, Rebel insisted, "It's a true story."
She continued, "Many years later, Nicole Kidman gave me a scholarship to go to America and study comedy."
"Um, Russell didn't give me anything. No Rabbitohs merch - nothing," the comic actress quipped.
She added, "You know, he did, though, a few years ago, give me a hug, and then he, like, sweetly whispered in my ear, 'I thought I told you to f*** off'."
Russell, the AACTA president, opened the formalities of the night and kicked the award ceremony off with a political stance.
"I'm supposed to now tell the winners to be as time-efficient and as apolitical as they can be in their acceptance speeches. But this is the Australian Academy of Cinema and Television Arts - that last word 'arts', to my mind, is your licence to be as political as you want to be," he said.
"As artists, you have the licence to overthrow empires. To hold mirrors to hypocrisy. To shine lights into dark corners and bring humanity into political discourse in a way that other professions simply can't. Respect that. Use your voice efficiently."
Image credits: Getty Images