Bono and The Edge perform in Kyiv bomb shelter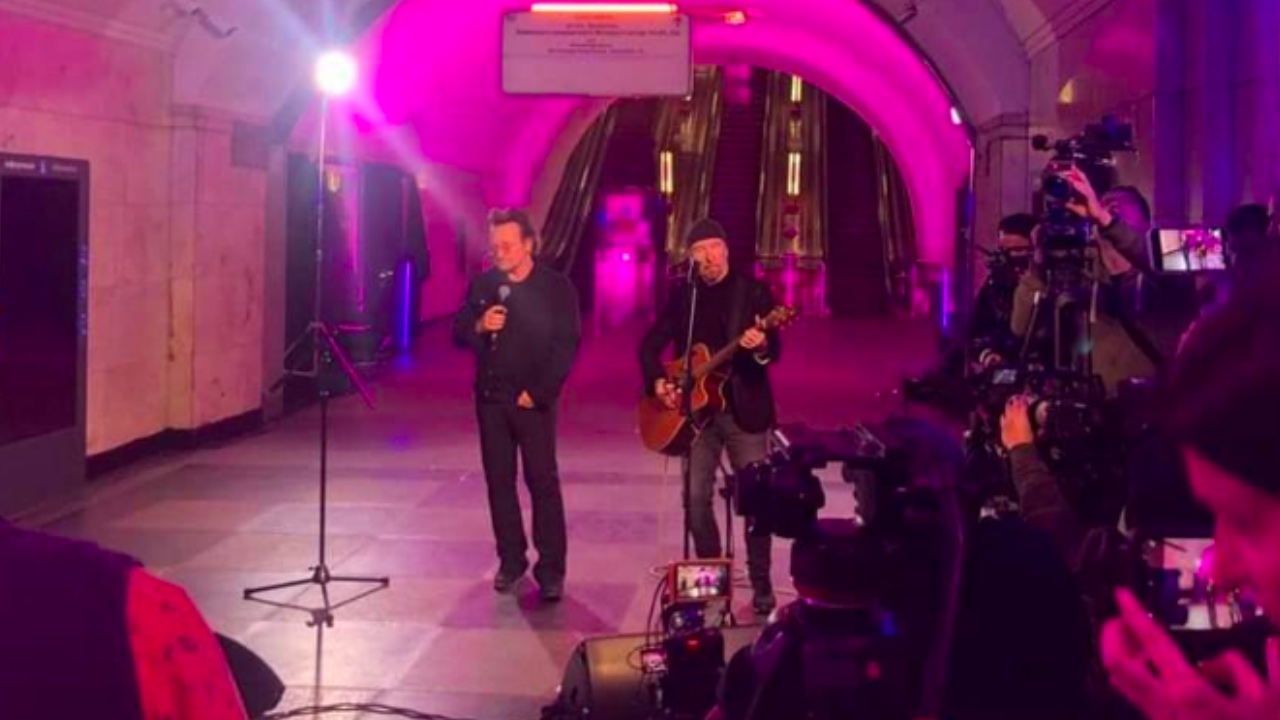 U2 musicians Bono and The Edge has performed a secret show in a bomb shelter in Kyiv, after being personally invited by Ukrainian president Zelenskyy.
The members of the Irish rock band shared photos of their performance on Twitter, as they were joined by Ukrainian band Antytila's lead singer Tomos Topelia.
From a station platform, the duo performed U2 hits such as Sunday Bloody Sunday, Desire and With or Without You.
"The people in Ukraine are not just fighting for your own freedom, you are fighting for all of us who love freedom," said Bono during a break between songs.
"We pray that you will enjoy some of that peace soon."
President @ZelenskyyUa invited us to perform in Kyiv as a show of solidarity with the Ukrainian people and so that's what we've come to do. -- Bono and The Edge #StandWithUkraine

— U2 (@U2) May 8, 2022
The performance had an emotional impact on Ukrainians, with members of the small underground crowd taking to Twitter to express their gratitude.
One person said, "Thank you Bono and Edge for the music and for making the world a better place through art, Ukraine will win this war with the world's support."
Bono and The Edge were later seen in the Ukrainian towns of Irpin and Bucha, which are the sites of alleged Russian war crimes in the first weeks of the invasion.
The pair were shown greeting locals amongst the ruins of buildings, and outside St. Andrew Pervozvannoho All Saints church - where a mass grave was found in April.
Image credits: Twitter