Dave Grohl admits he wants to play drums for ABBA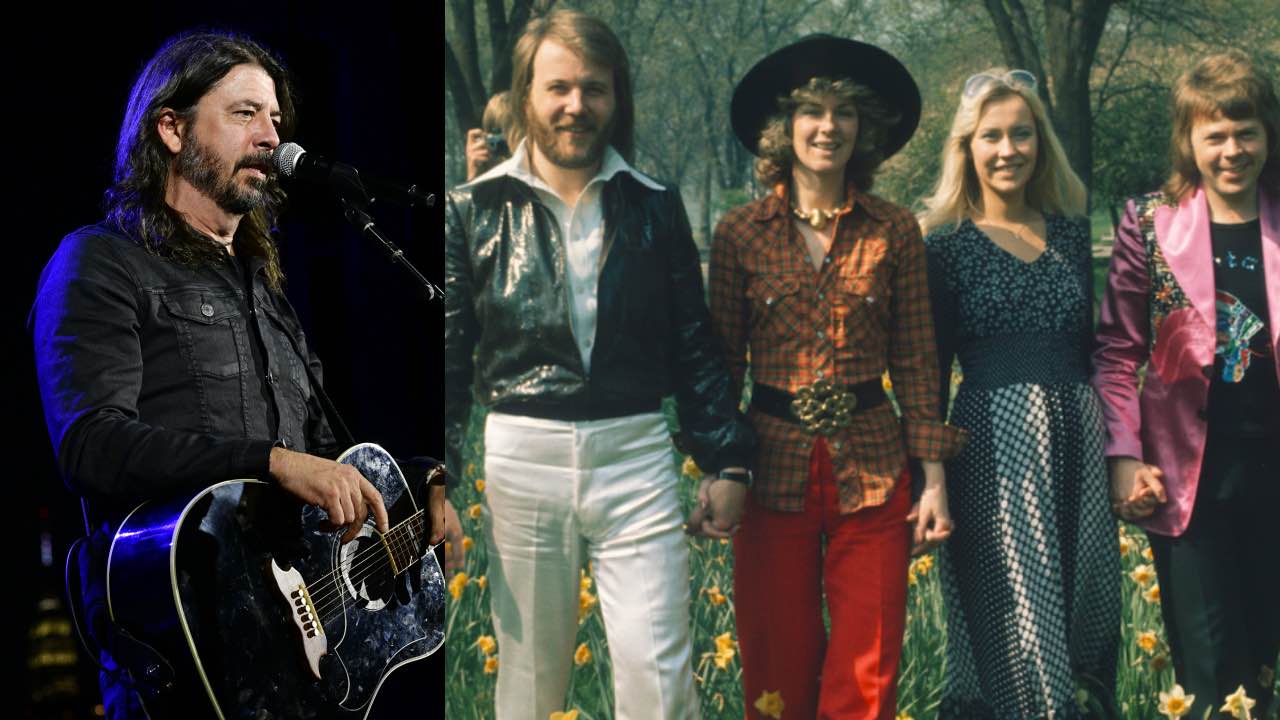 Nirvana drummer and Foo Fighters frontman Dave Grohl has admitted he would love to play drums for the iconic Swedish pop group ABBA.
After listening to their comeback single I Still Have Faith In You, he admits he "wept like a baby" after being a fan of the band since their genesis.
While appearing on BBC Breakfast, Grohl said, "Oh my god, I'm such a big ABBA fan. When I saw that they were coming back and they had a record, I shot that link to 100 people I knew, then listened to the new song and wept like a baby. I cried like a baby. Oh man!"
"Yes, I would play with ABBA" 👀

Dave Grohl + ABBA = the supergroup we've all been waiting for?! 😮😍

The Foo Fighters frontman tells #BBCBreakfast he 'wept like a baby' listening to ABBA's new song for the first time.https://t.co/VEaGalQYNt pic.twitter.com/7mMGsgWRuL

— BBC Breakfast (@BBCBreakfast) September 30, 2021
The rockstar said he became emotional at the new tune, saying, "It almost sounded like time hadn't passed. Plus it was such a beautiful, romantic, melancholy, bitter-sweet retrospective. Ugh, it's amazing. ABBA can do no wrong."
When asked if he would be willing to perform with the global hitmakers, he said, "Listen, I will get up and play drums at the opening of an envelope."
"Show me a drum set and I will sit down to it. So yes, I would play with ABBA."
In 2018, Grohl sported an ABBA t-shirt when appearing on Jimmy Kimmel Live to profess his love for the band and his excitement over their highly-anticipated return.
When Jimmy asked if he is a fan, Grohl replied, "Who doesn't love ABBA?! Everybody loves ABBA!"
Image credits: Getty Images