"Do better": Project hosts roasted over "disrespectful" questions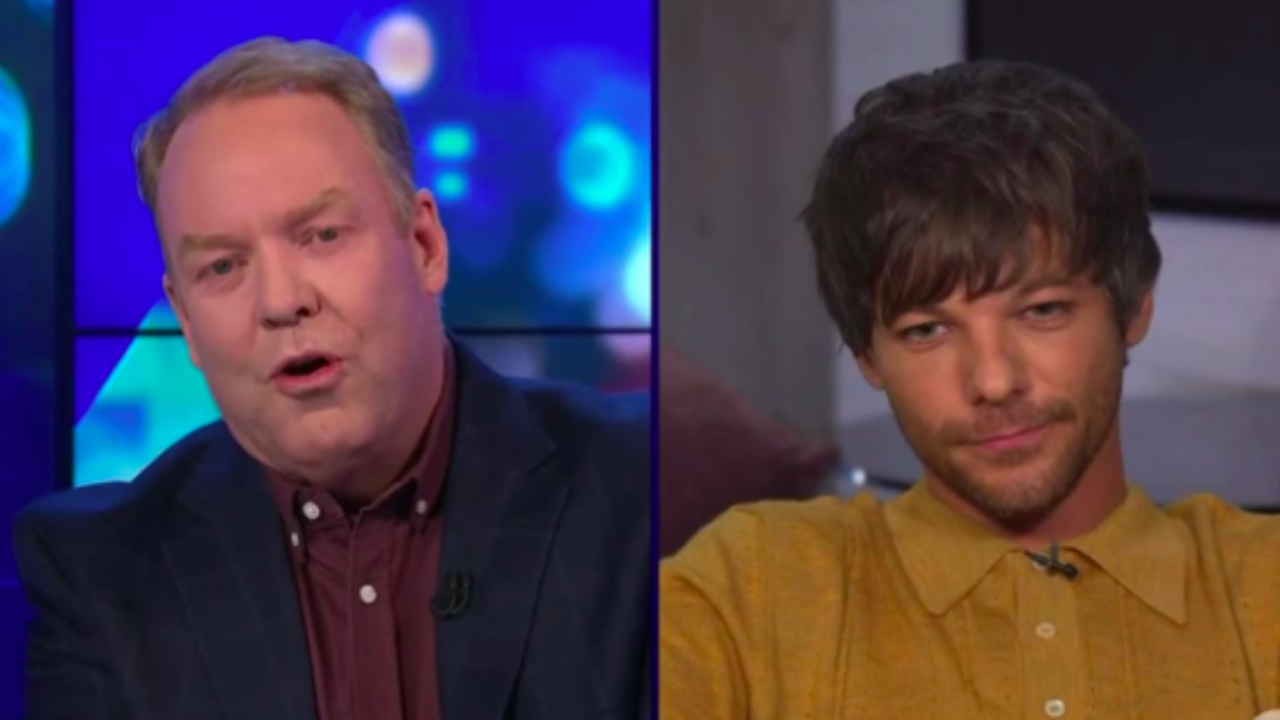 Fans of musician Louis Tomlinson have slammed an "awkward" and "disrespectful" interview conducted by the hosts of The Project.
The former member of One Direction accused Carrie Bickmore and Peter Helliar of "stirring s***" during the tense appearance on Wednesday night, after they brought up a recent interview with Louis' former bandmate Liam Payne.
In the interview, Liam spoke of difficult relationships within the band before they split up in 2015, prompting Helliar to ask if there was any "beef" between the five former members of the band.
Helliar asked, "There's been a bit of 1D beef recently thanks to Liam who's been speaking out about the band a little bit. When you look back on your experience about the band, how do you feel about your experience of those days?"
Louis replied, "Oh, so the fishing's begun already. Yeah, I see what you're doing... No, listen, I'm immensely proud, as I know Liam is, I'm immensely proud of those days, obviously. It was an incredible thing to do, especially at such a young age and I have amazing memories, amazing memories."
Bickmore chimed in, "When you say the fishing has begun - I imagine it is annoying have to answer retrospective questions like that. I am interested, how much do you want to talk about that time of your life to the media, versus how you don't want the talk about it again?" she asked.
"I'm more than happy to talk about it in every interview," Louis replied.
"It's something I'm immensely proud of, as I'd already said, it's just when you mentioned the beef before, it sounded like you were getting ready to stir some s**t up, that's all I'm saying."
Helliar quickly jumped in to say, "No, I'm not a s**t stirrer Louis, do I look like a s**t stirrer?"
After more uncomfortable jabs from the hosts to the pop star, the interview wrapped politely, but Tomlinson's fans online were less than impressed.
"You had in your hands such an interesting and kind person and you wasted it completely (and wasted everyone's time)," wrote one.
"You should've ask him for his WORLD tour, album, new album and all that stuff. But you made him uncomfortable with annoying questions of 1D. Stop relating him to that man or any of his ex bandmates, he's a solo artist now, RESPECT HIM," said another fan.
"Don't ever waste his time like this again. If you want to ask questions completely unrelated to him, interview the people involved and leave Louis out of it. The man is busy on his first solo tour and yet makes the time to talk to you and you treat him like this. Do better," wrote another.
Image credits: The Project