Fans shocked as Carlos Santana collapses on stage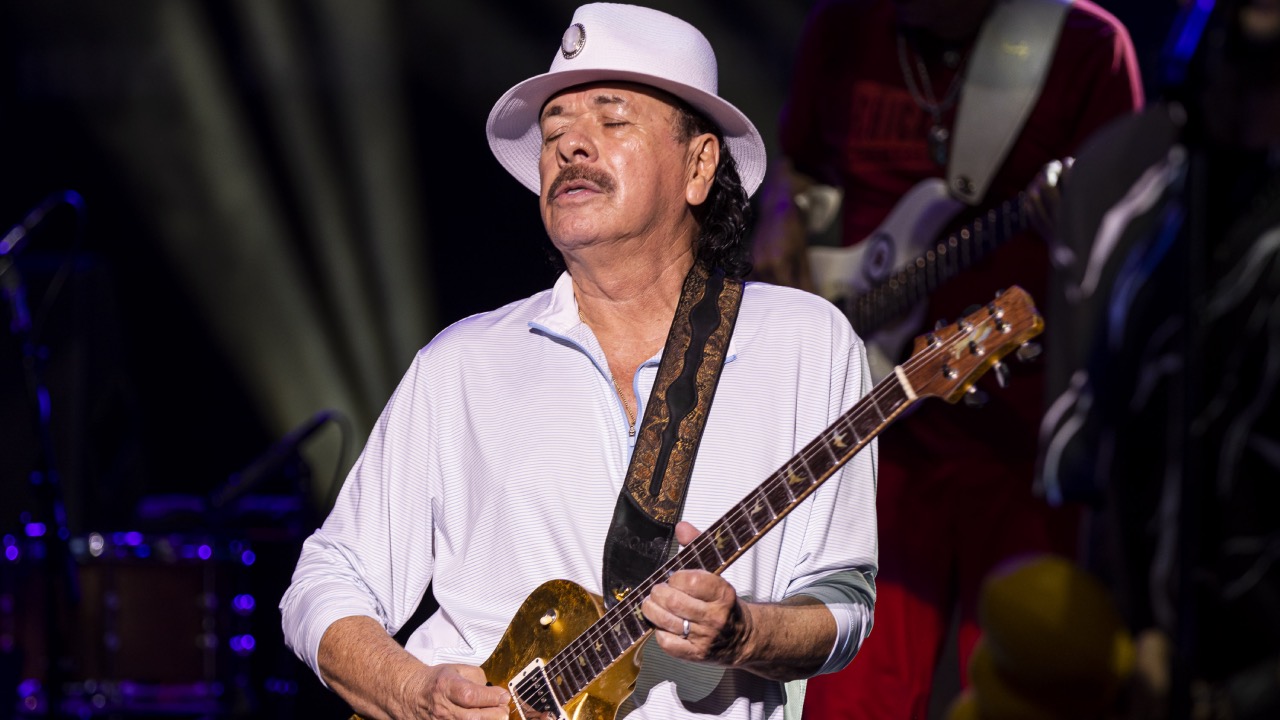 Music fans at a concert in America have been left stunned after Carlos Santana collapsed on stage.
The 74-year-old guitar legend was performing just outside Detroit, Michigan, when the drama unfolded.
During the song Joy, Carlos Santana sat down in front of the drums and then collapsed backwards.
The band stopped playing as staff rushed to his aid, with a black tarp being brought in to shield the musician from the confused audience.
"He kind of sat down by the drums and fell backwards and then all hell broke loose on stage," one audience member told the Free Press.
"He was soaked, he was drenched the whole time."
After medical personnel arrived, the venue's house lights were turned on and everyone was told to leave around 10.30pm.
"A lot of people started to scream, 'we're praying for you, Carlos!'," journalist and audience member Jo-Ann Barnas said.
"You're alright Carlos, we're here for you Carlos."
Barnas said it was a hot evening but she had not seen any signs that Santana was in distress before he collapsed.
"Carlos was on fire," she said.
"He had just performed a solo before that and he was great."
According to Variety, the musician was conscious as he was taken offstage as he was seen waving to fans.
Santana was taken to hospital for observation, where he later shared a message with his fans online.
"To one and all, thank you for your precious prayers," he posted to Facebook.
"(Wife) Cindy and I, we are good and just taking it easy."
"Forgot to eat and drink water, so I dehydrated and passed out."
"Blessings and miracles to you all."
Image credits: Getty Images