"It would've cracked him in the head!" Ed Sheeran's near miss with Elton John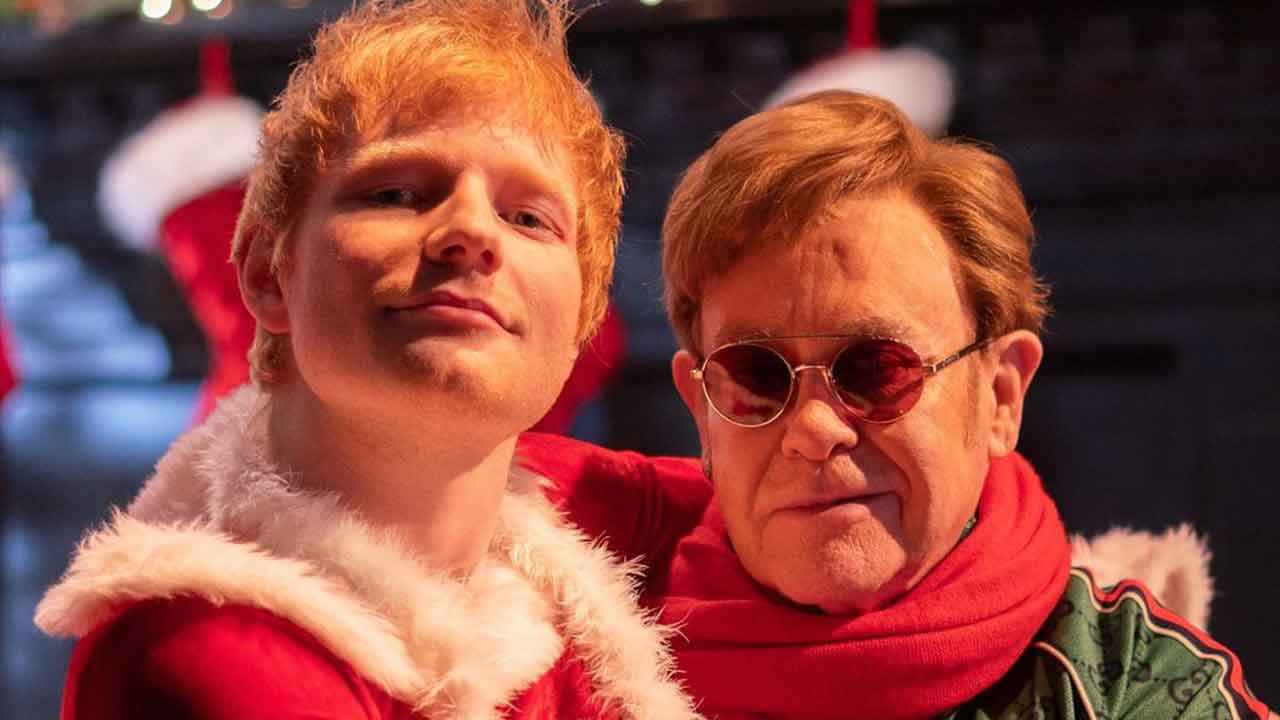 Ed Sheeran has revealed the near miss he had with his friend Elton John while they were shooting the music video for their joint song Merry Christmas.
Appearing on Apple Music's Zane Lowe Show, Sheeran recalled how he "almost killed" John with a heavy bell while the pair were filming.
"Oh, mate. I almost killed him with a bell on the video," Sheeran said during the interview.
"I'm dressed up as sort of sexy Santa Claus and I kick a present, but the present had a big metal bell on top of it.
"I showed him the footage of it today because we slowed it down and the bell flew past his head and would've cracked him in the head.
"Oh my God, the horror that went through my body when it was flying through the air."
View this post on Instagram
The I'm Still Standin' singer also shared the clip on his social media account, with the caption, "Better luck next time, @teddysphotos 😂".
The festive video sees Sheen, 30, and John, 74, parody several famous Christmsa music videos, including Mariah Carey's All I Want for Christmas is You and Wham!'s Last Christmas.
Since its release last week, Merry Christmas has topped the UK Big Top 40 list, marking John's third Big Top 40 number one track this year.
It is also the third holiday song Sheeran and John have written together.
Image: @teddysphotos (Instagram)