Spotify teams up with Netflix for new music streaming service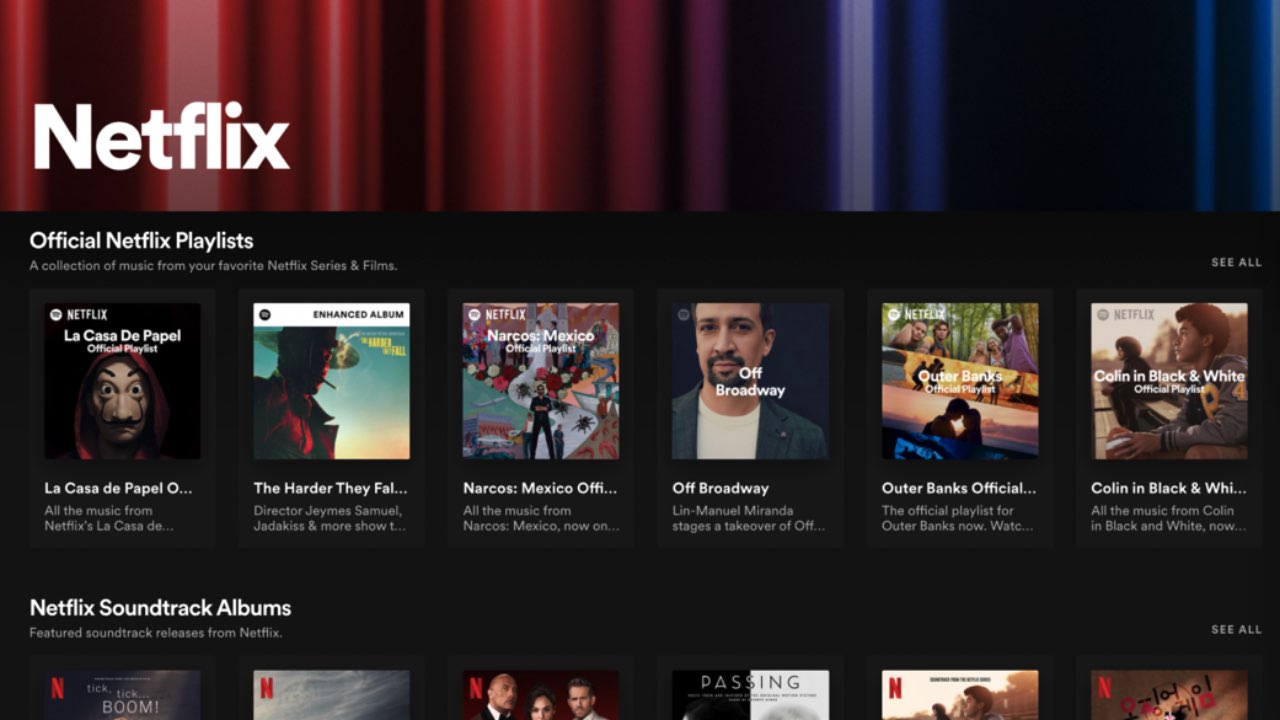 A new partnership between Spotify and Netflix has created a streaming service to help TV and movie fans find original musical content.
Netflix Hub is now available from the Spotify app, and is the centralised place for original soundtracks, playlists and podcasts for top TV shows and movies from Netflix.
The service is currently offering musical content from hit shows such as Stranger Things, Narcos: Mexico, Squid Game, Bridgeton and many more Netflix original content.
As well as soundtracks, podcasts such as Netflix Is A Daily Joke, 10/10 Would Recommend and You Can't Make This Up are also available for listeners to enjoy.
The service also includes original behind the scenes content from the making of certain Netflix shows, as well as character matching experiences and quizzes to engage with.
The partnership has built on the existing relationship between Netflix and Spotify, as the two companies have long worked together to bring users the best multimedia experience.
The overlap in the streaming services will see a boost in users who engage with Netflix's original content, and those who have a passion for music.
This partnership also further boosts Spotify as the main competitor in the music streaming service market, rivalling Apple Music.
Spotify recently announced that they plan to roll out more exclusive content to the Netflix Hub in the months ahead.
Netflix Hub is available to all Spotify users, both Free and Premium, by simply typing "Netflix" into the search bar on the Spotify app.
Image credits: Spotify / Netflix