"We lost our beautiful mother": Ashley Judd's heartbreaking speech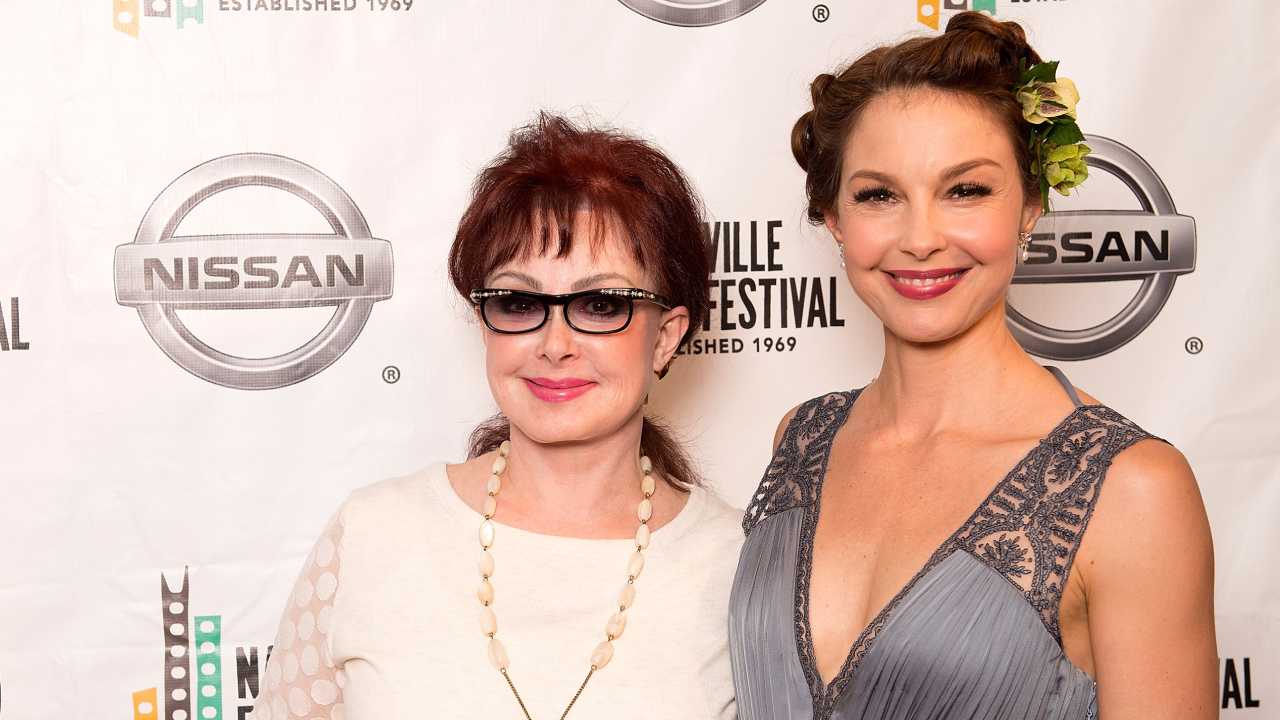 The daughters of country music legend Naomi Judd teared up at an awards ceremony on behalf of their mother, a day after she passed away.
Naomi Judd, one half of the duo The Judds, died at the age of 76 on Sunday following a battle with depression and mental illness.
On Monday, Ashley and Wynonna teared up as they made an emotional acceptance speech at the Country Music Hall of Fame induction following their mother's passing.
"I didn't prepare anything tonight because I knew mum would probably talk the most," Wynonna said.
"I'm gonna make this fast, because my heart's broken, and I feel so blessed. It's a very strange dynamic, to be this broken and this blessed."
The sisters also quoted Psalm 23, a common hymn for funeral services.
"My mama loved you so much and I'm sorry that she couldn't hang on until today," Ashley began.
"Your esteem for her and your regard for her really penetrated her heart, and it was your affection for her that did keep her going in the last years, and please come see Pop," she continued in reference to her stepfather and Naomi's husband Larry Strickland.
"While this is so much about the Judds as a duo, I want to take a moment to recognise my sister, a GOAT."
Wynonna then jumped in: "Though my heart is broken, I will continue to sing."
Naomi and daughter Wynonna, began singing together as a professional act in the early 1980s.
They produced major hits loved by fans all over the world including "Mama He's Crazy" and "Love Can Build a Bridge".
The sisters announced their mother's death in a statement on Sunday.
"Today we sisters experienced a tragedy. We lost our beautiful mother to the disease of mental illness," the statement read.
"We are shattered. We are navigating profound grief and know that, as we loved her, she was loved by her public. We are in unknown territory."
Image: Getty