Bunnings and Kmart investigated for use of potentially "unethical" tech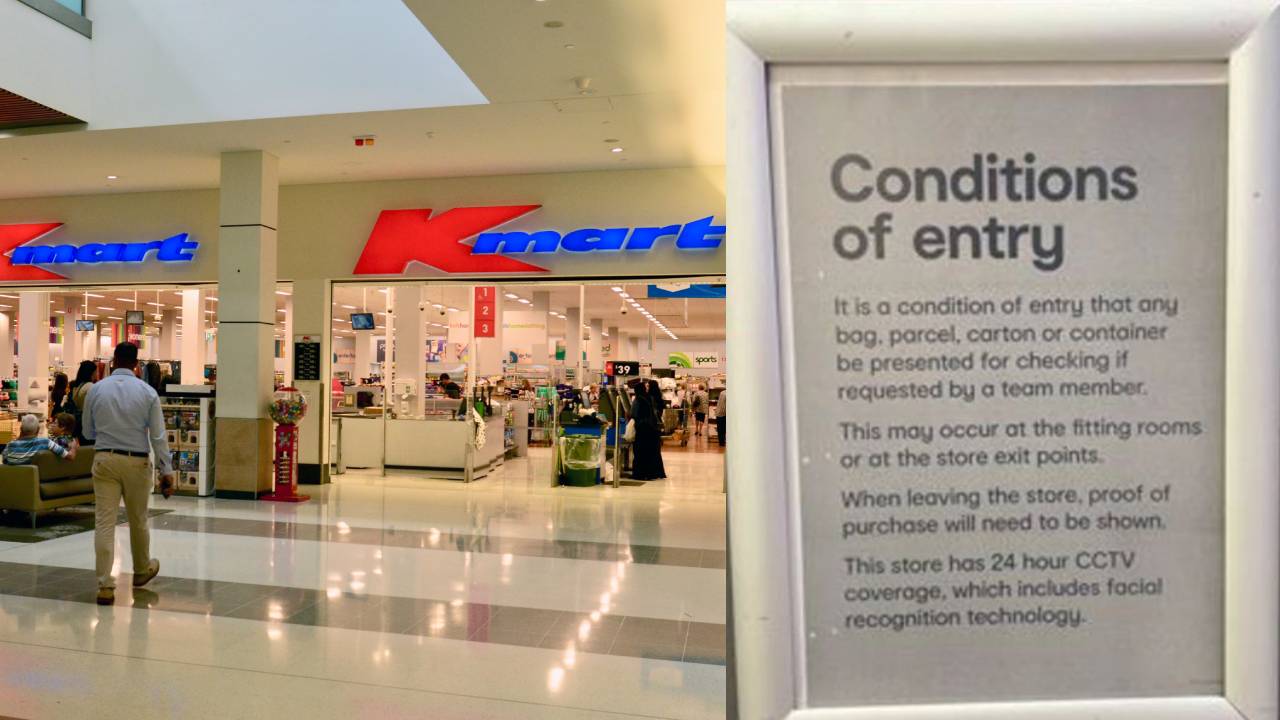 Some of Australia's biggest retailers are being investigated for potentially invading customer privacy with facial recognition technology.
Kmart, Bunnings and The Good Guys have been found to be using facial recognition technology on unsuspecting customers.
CHOICE has referred the retailers to the Office of the Australian Information Commissioner (OAIC) to investigate potential breaches of the Privacy Act.
Facial recognition analyses images from video cameras to capture each person's unique facial features, known as a faceprint.
"The use of facial recognition by Kmart, Bunnings and The Good Guys is a completely inappropriate and unnecessary use of the technology," CHOICE consumer data advocate Kate Bower said.
"To make matters worse, we found 76% of Australians aren't aware that retailers are capturing their unique facial features in this way."
Ms Bower slammed the use of the technology which she said is unethical and affects consumer's trust.
"Using facial recognition technology in this way is similar to Kmart, Bunnings or The Good Guys collecting your fingerprints or DNA every time you shop," she went on.
"Businesses using invasive technologies to capture their customers' sensitive biometric information is unethical and is a sure way to erode consumer trust."
After conducting a survey, CHOICE found that four in five respondents agreed that retailers must inform consumers about the use of facial recognition.
Four in five people had concerns about how the biometric data was stored, and three in four respondents were concerned that retailers would use the data to create customer profiles for marketing or profit purposes.
"CHOICE observed that Kmart and Bunnings display small signs at the entrance of stores where the technology is in use. However, discreet signage and online privacy policies are not nearly enough to adequately inform shoppers that this controversial technology is in use," Ms Bower said.
"The technology is capturing highly personal data from customers, including infants and children.
"CHOICE is concerned that Australian businesses are using facial recognition technology on consumers before Australians have had their say on its use in our community.
"With the government currently undergoing a review of the Privacy Act, now is the perfect time to strengthen measures around the capture and use of consumer data, including biometric data."
Images: Shutterstock/Twitter