Amanda Keller "probably won't even go" to 2020 Logies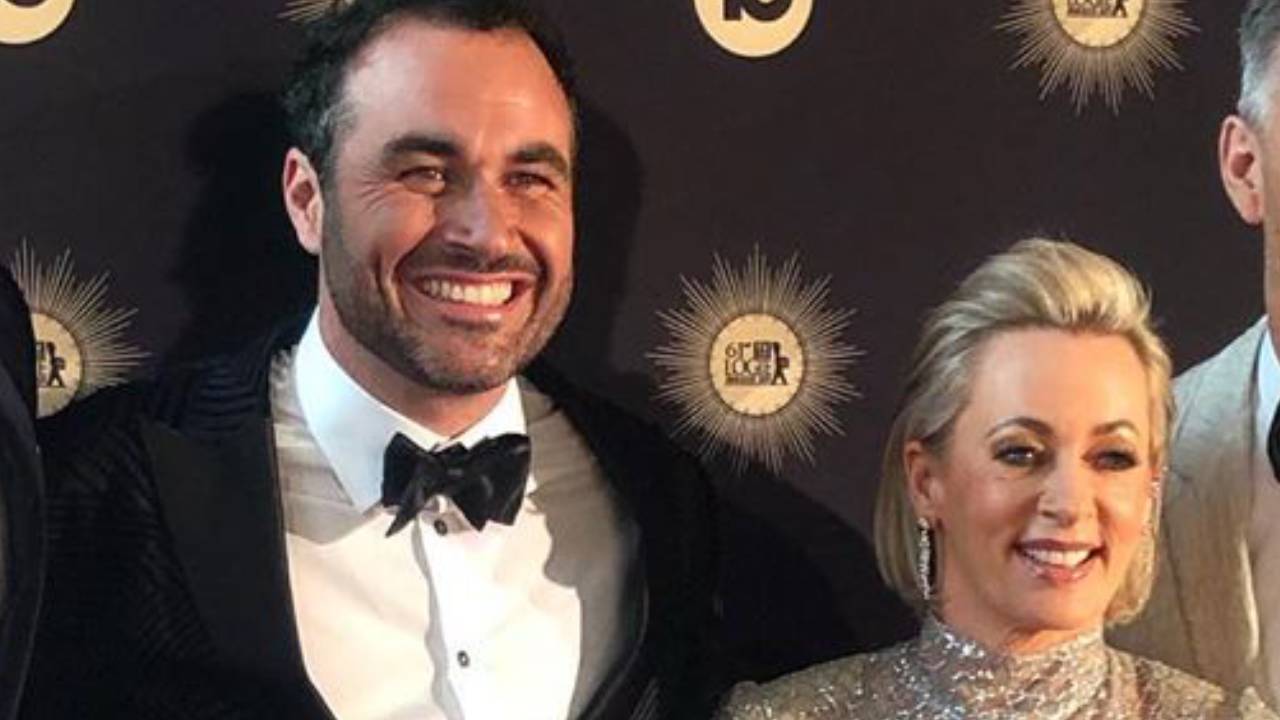 The 2019 Gold Logies campaign was one to keep an eye on last year, as comedian and
Hard Quiz
host Tom Gleeson made a parody of the public voted award. However, others weren't a fan of his behaviour, with them believing that Amanda Keller should've won the coveted Gold Logie.
She was nominated but became the target of Gleeson's aggressive parody campaign.
Last night's episode revealed just how Keller really feels about the issue, according to her Living Room co-host and close friend Miguel.
He said that Keller "probably won't even go" to the ceremony this year and that Gleeson "wiped his a***" with the award.
He was firm in his view that Keller should have won the award.
"It would have been hard to beat Tom's grassroots campaign, it's crazy," campmate Dilruk began.
"I think Amanda deserved that Gold Logie," said Miguel, prompting Myf to suggest she may be nominated again.
"I don't think she's interested, I don't think she'll even go," he said, shaking his head.
To the camera, he asserted: "I understand the whole point of being funny and comedy, but I think that people in TV, it should be okay to want to win an award, when they have been working all of their life in the craft," adding to his castmates: "Amanda Keller is the best in her game in radio, TV, acting and whatever she wants to do, she can do … It has to be this taking the piss."
Massive thank you to everyone who voted! Last night, I was mostly showing off to you at home. I really hope you got your money's worth. Thank you again. #Gleeson4Gold pic.twitter.com/N4d6tXNZky

— Tom Gleeson (@nonstoptom) July 1, 2019
Campmate Dilruk said that that was the point of Gleeson's campaign.
"I think that's his point, was that he wasn't the best candidate to win it, but that he just ran a good campaign. That's the whole point he was parodying the whole idea of the award."
However, Miguel wasn't buying it.
"But I don't think that's funny," he said.
"I don't like people bringing other people down to make fun. I think that's not that smart … and that's his game, that's what he does, fantastic I don't really care much.
"I was there and my friend was upset for something, I thought it wasn't in good taste. And it went for so long- we were just standing there and he went on and on and on and I thought, all these people who are here would like to win that award and work hard every day to win that award, and you are getting that award and wiping your arse with it."
Despite Gleeson reassuring people that there is no bad blood between himself and Keller, who said that she found the situation "funny", Miguel has made his thoughts known.
Join Over60
Join our community of over 400,000-plus members today and get the latest Over60 news, offers and articles.
Get all the latest Over60 news, offers and articles.