"Greatest load of rot I've ever heard": Kochie fires up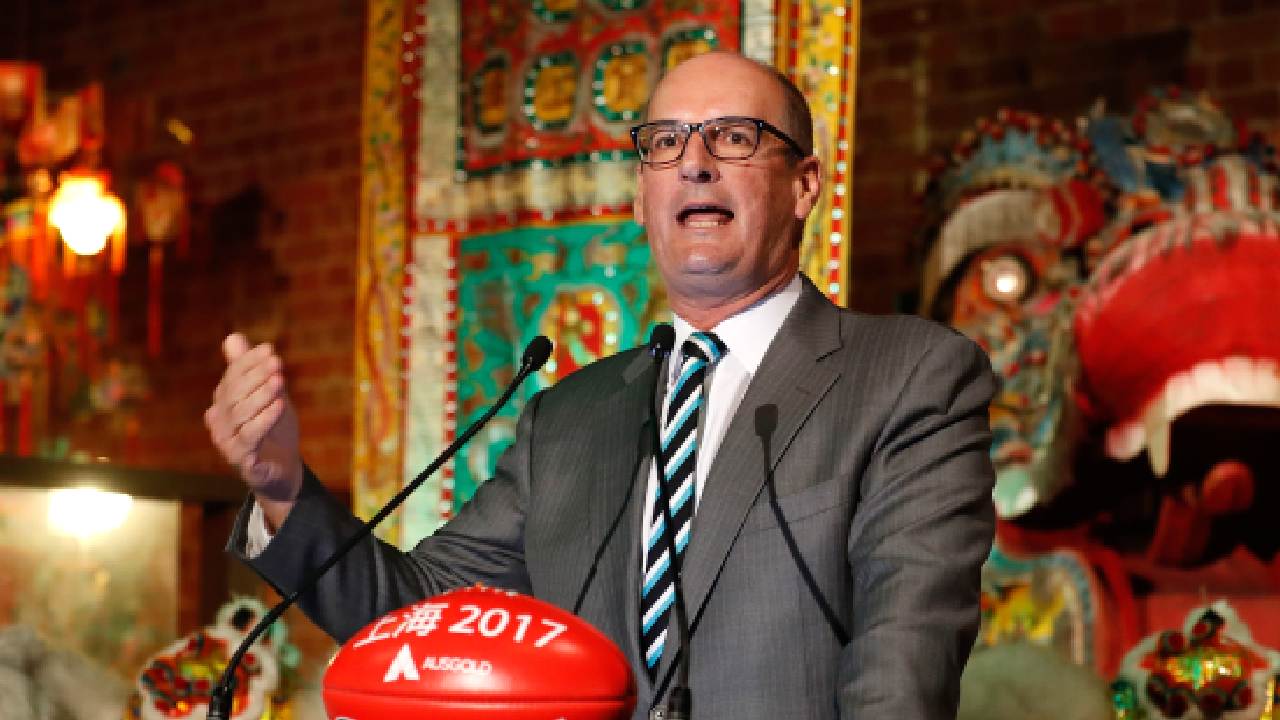 David Koch – aka Kochie – the Port Adelaide president who is famously passionate about his club, has gone nuclear after his Port players were once again denied the opportunity to wear their historic "prison bars" guernsey in a showdown against their fierce Adelaide rivals. .
Kochie fired up after it was revealed the club's request to wear the iconic top for the round 23 showdown against the Crows had been denied.
Last time the team was famously denied the chance to wear their black-and-white stripes was in 2021, and they were sternly cautioned that they could be stripped of competition points if they went against the AFL's wishes.
In retaliation, the team defiantly switched into the forbidden strip in the dressing rooms after the game.
The heritage jumper has been at the centre of one of football's most petty feuds and is back in the limelight after Koch's latest spat, as he shut down suggestions the club was advised back in March their request would be denied.
"That is the greatest load of rot I've ever heard," Koch said.
"In fact, two weeks ago the Collingwood president Jeff Browne rang me out of the blue and said: 'Kochie look mate, we're taking your request really seriously, we understand how important it is to your members, we understand the history of it … I've been canvassing opinions both in Melbourne and South Australia and I'm putting it to my board (last week) and I don't want to get your hopes up, but I'm quietly confident we could have good news for you.'
Kochie said they had been taken advantage of by Collingwood as the ugly saga drags over into another season.
"Remember Collingwood have always said: 'We own black and white in the AFL/VFL. They are our colours' – as if you can own two colours. Don't get me started on that," he said.
"I can't help but feel that we've been played in this for being nice and a bit misled by the club and also conversations I've had with the president.
"It just shows, dare I say, the pettiness of this which has got completely out of hand. I don't know whether it's a case of the big Victorian clubs once again going: 'Hey, you just keep in your place you interstaters, South Australian clubs. We run this competition, you do as we say.'"
Port Adelaide entered the AFL in 1997 with an agreement in place that the prison bars could only be worn during the heritage round. However, the league no longer has a dedicated heritage round, with clubs holding their own celebrations each year.
Image: Getty