Hair of the dog: Amanda Keller cracks up over hilarious dinner party gaff with Lisa Wilkinson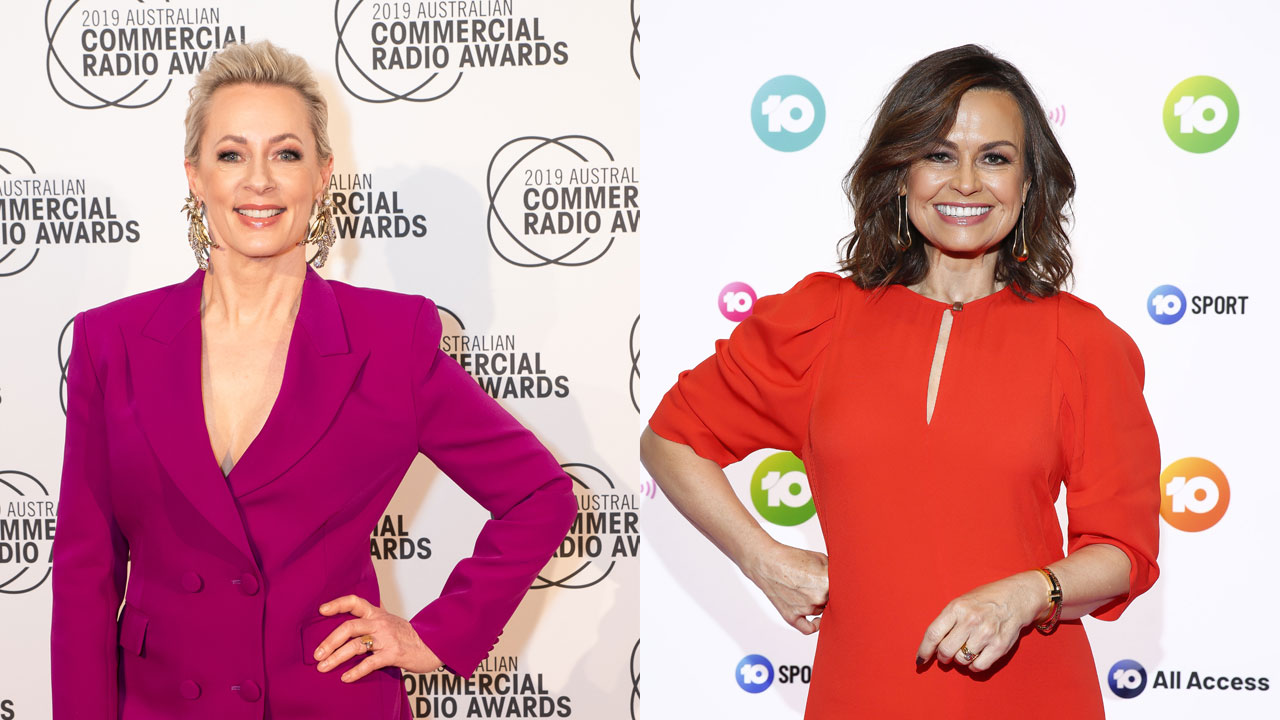 Amanda Keller has shed light on a hilarious dinner party incident involving mashed potato, several alcoholic beverages and Lisa Wilkinson.
Sharing her drunken tale on Hughesy, We Have A problem, the television personality recounted the moment she scooped up a spilt mound of mashed potato off the floor and served it to her guests – one being The Project co-host Lisa Wilkinson.
Joking that she had downed "a thousand drinks" beforehand, she said it was like "an out of body experience".
"It was awful," she said in a segment which involved Hughesy matching three different stories written on cards to celebrity guests Arj Barker, Tommy Little and Keller.
He had correctly guessed that it was Keller who had the dinner party faux pas, telling the panel it sounded like something a "busy mum" would do.
"I thought, I'll get ahead and make the mashed potato and then just reheat in the microwave," explained Keller.
"Of course I had a thousand drinks," she joked, adding: "Lisa Wilkinson was a guest at my home that night!" as Wilkinson's
Project
co-host Tommy Little shook his head beside her.
"Everyone saw it, it landed at their feet. I had an out of body experience, I scooped it up, dog hairs on the floor everything, put it back in the bowl and put it on the table and just brazened my way through," she said as the audience broke out in fits of laughter.
News.com.au approached Wilkinson to hear her side of the story, to which she revealed that no one had known that the dish fell to the floor.
"She never told us!" she said.
"We thought the crunchy topping was some sort of garnish. Then again, dinner at Amanda's is usually boozy enough to ensure that any side order of roasted germs that came with the potatoes would have been killed off."
Hughesy, We Have A Problem returns tonight at 9.00 pm on 10
Join Over60
Join our community of over 400,000-plus members today and get the latest Over60 news, offers and articles.
Get all the latest Over60 news, offers and articles.