"I just didn't see it coming": Jason Hodges on why his Better Homes axing was a mistake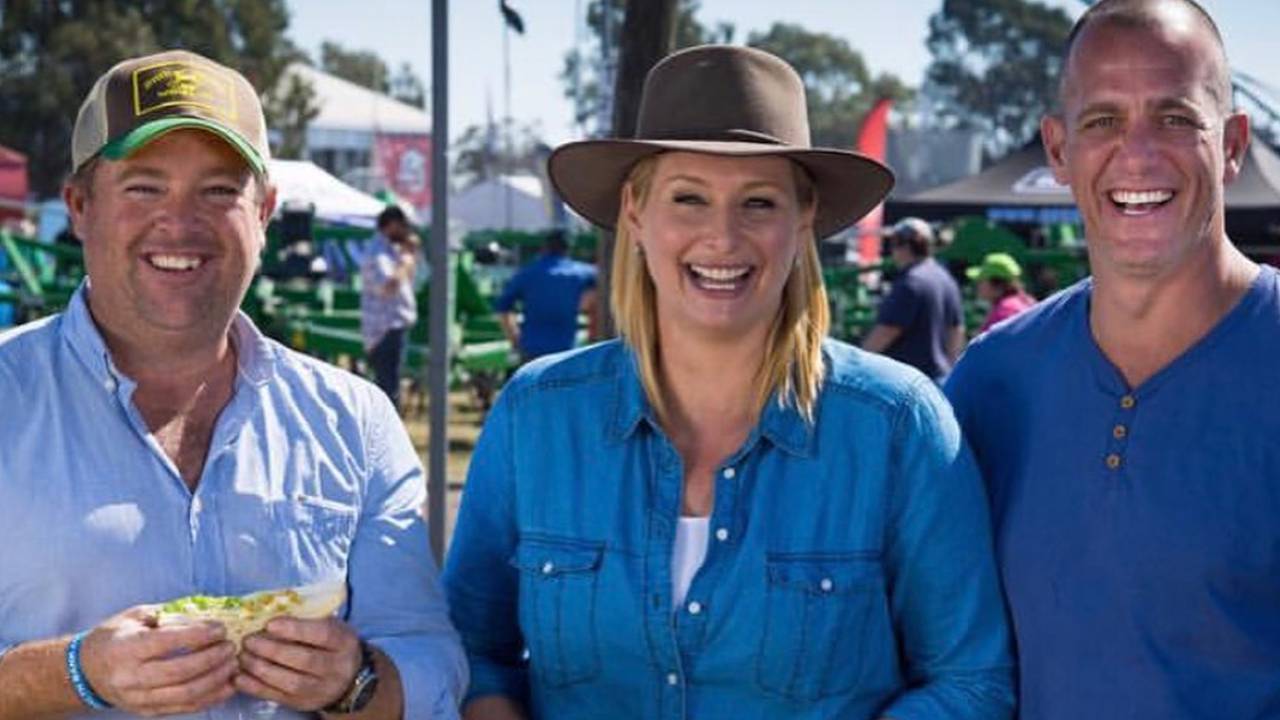 Beloved landscaping expert Jason Hodges from Better Homes and Gardens was "absolutely gutted" after learning that he would be axed from the show he called home for 16 years in December 2019.
At the time, the Sydney father-of-two made little public comment but has since emerged after the Christmas and New Year break to speak about being cut from the show.
"I just didn't see it coming," he said to Yahoo Lifestyle.
"I know it's television and I know people lose their jobs, I know shows finish, but I just didn't see it coming," he adds.
Affectionately known as "Hodgie" by fans and co-hosts on the show, he is still coming to terms with losing his job.
"I thought I was doing the best that I could. I was personable, I wasn't a diva. I helped set up in the morning and pack down in the afternoon. I was just one of the boys, not a 'presenter'," he says.
"I just felt like 'the good guy comes last' kind of thing," he adds.
View this post on Instagram
Hodges feels like his axing from the show was due to attempts refresh the existing audience of the show.
"I think that television networks don't do the market research that they should and especially in this decision… [the Channel Seven execs are] trying to attract a younger audience that doesn't exist [because] your average 25-year-old doesn't watch Better Homes and Gardens," he says.
"[Seven execs] invested 20 years in me and then got rid of me. I think they live in a television bubble where they think that 'shiny' replaces 'authentic'," he adds.
The man replacing Hodges is British-accented Charlie Albone of Selling Houses Australia. However, he has no ill feelings towards his replacement and looks back on his time on the show fondly.
"I had twenty fantastic years and losing my job is dead set one minute of a lifetime. I have nothing but the best memories of the people I was with and the things I got to see and I will never ever let that go," he says.
"But losing my job, it hurt me because I loved my job and I was doing it to the best of my ability and it was a kick in the guts but that's not going to change my opinion of the people I worked with or what I managed to achieve," he adds.
Despite doing "more grandiose things", Hodges says that the most rewarding part of his job was doing makeovers for "nice people".
View this post on Instagram
"There are more grandiose things I've done. I've won gold at the Melbourne Garden Show six times and I've got to go to Chelsea [Flower Show in London] and compete with the best in the world but it was honestly doing makeovers for nice people that was the most rewarding," he says.
Hodges has also encountered an outpouring of support from fans who are devastated by him leaving the show.
"People have walked up to me in Bunnings crying [and I'm] getting personal, handwritten letters. It makes feel loved but disappointed that it's been taken away," he says.
"The support that's been shown [to me] over the past couple of weeks, it's always been there and you just don't know what you've got til it's gone," he adds.
As for what he's doing next? Hodges plans on taking it easy.
"I need to change my lifestyle. The hustle and bustle of Sydney - the tolls, the parking, the units going up…" he trails off.
"Berry is heaven, it's green and lush with rolling hills and the people are even better than the landscape. The sense of community is amazing," he adds.
"My dream job would be a 'real' version of [Foxtel program] River Cottage Australia where we'd get bees and chickens and I try to raise pigs and show the success and failure of it all," he explained.
Join Over60
Join our community of over 400,000-plus members today and get the latest Over60 news, offers and articles.
Get all the latest Over60 news, offers and articles.