Jana Pittman collapses after breaking SAS record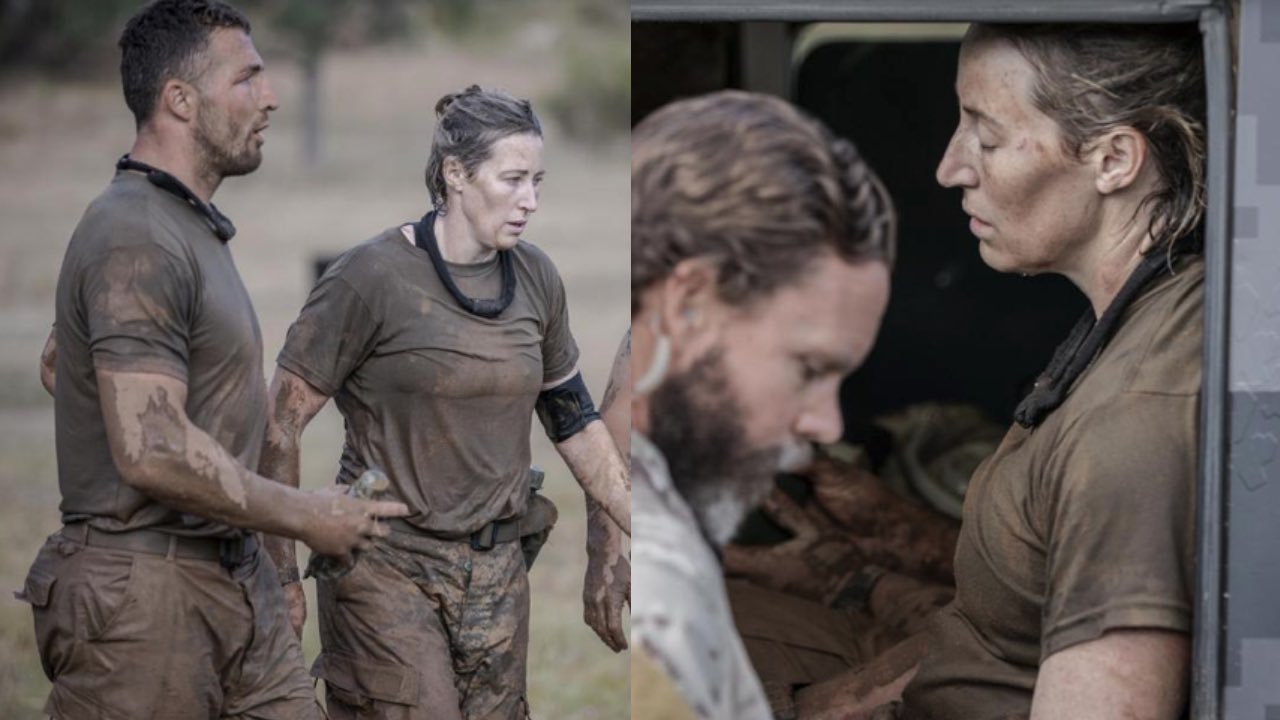 During a gruelling obstacle course on SAS Australia, Jana Pittman has collapsed after pushing her body to the limit.
The Olympic champion became the first woman to complete the Ladder Troop Extraction challenge, with just three seconds left on the clock and breaking a record on the show.
Instructor Ant Middleton helped Jana into the helicopter before showing a rare moment of softness as he gave her a congratulatory hug.
However, just as she was riding her adrenaline high, she came crashing back down.
Jana and the other recruits were sent to their second challenge where they had to complete a demanding obstacle course.
The 38-year-old, who gave birth six months before appearing on the show, only just managed to get through the course.
"When I was an athlete… your whole body is screaming at you to stop and you have to ignore it… I used to have that ability," she said.