"Powerful and empowering": Robert shares Making It experience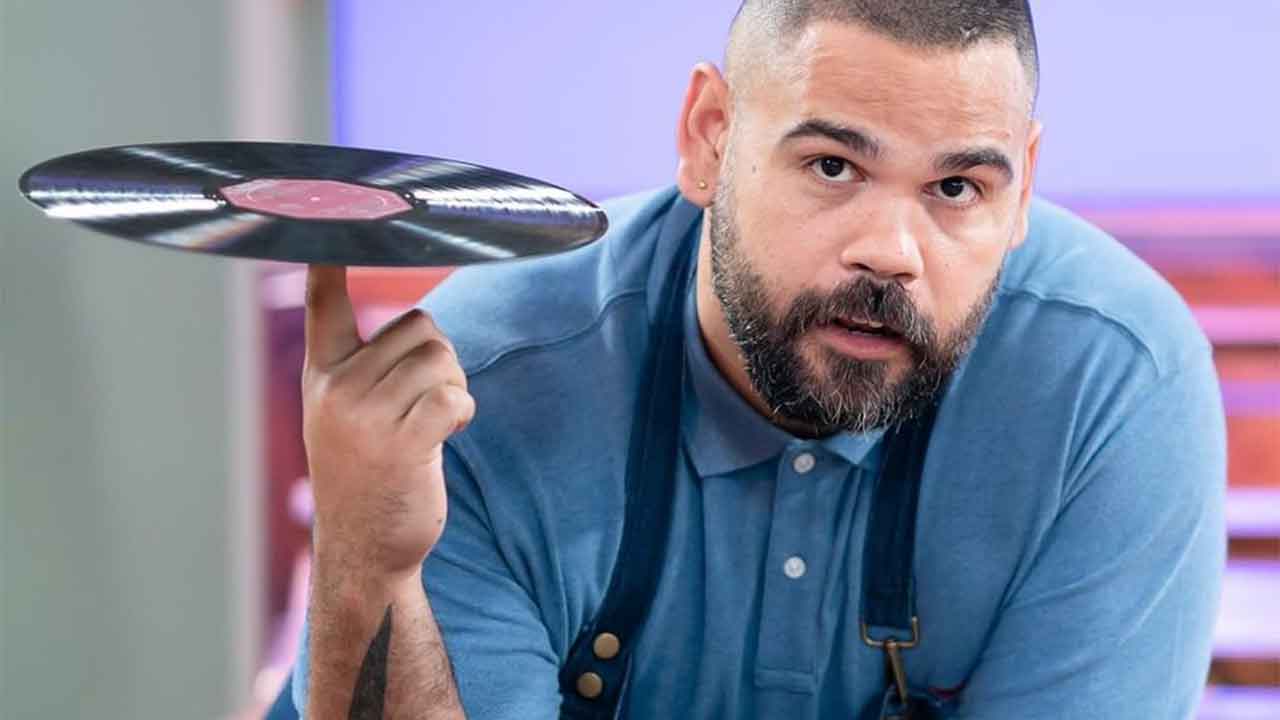 Episode five of Making It Australia saw our crafters breathe new life into used items to create something new.
In the Faster Craft challenge, Andrew outshone the competition with his welded deer light, made from scrap metal and vintage glass insulators from his farm.
The main challenge pushed Makers to transform discarded items into furniture, with Rehana securing the win with her monster-themed bed made from a repurposed dresser.
View this post on Instagram
At the end of the Master Craft challenge a Maker was once again eliminated, and this time it was Robert.
The Melbourne artist sat down with OverSixty to reflect on his time as a Maker, and how it has impacted his community.
O60: What was the highlight of being a Maker?
I think the highlight for me was probably after I made my first Master Craft where I'd done the steel… Whenever I walked back into the barn, people were just standing and staring at it.
But also, I think just connecting with all the other Makers and getting to know the judges and the hosts. It was just a really fun, fun space to create and just get to know new people as well.
O60: What surprised you most about your Making It experience?
I am a very relaxed person. And I like to listen to music and go at things at my own pace. But also, I didn't realize how much I smiled as well. Watching the episodes, I was like, man, I smile a lot.
O60: On the show, your creations celebrated your heritage, family and your personality, including your Indigenous heritage. Could you tell us how it felt to represent your culture on the show?
I was a little bit nervous. Because I like to have a yarn, I like to say things very long-winded sometimes, because there's a lot of story and depth to a piece.
But to have a platform, and I know the response that I've gotten from people from my own family, but also within community, they've just been so proud and just so excited and thankful that they get to see a cousin or a family member actually creating and sharing culture on national TV… One of my cousin's said, 'when we were growing up, you had Ernie Dingo, and now I've got my own cousin on TV.'
So just telling kids, which is very powerful, because I think the visual representation of indigenous culture is starting to [increase] more and more, but the impact ... personally to people that are Aboriginal, it's just powerful, and also empowering. I actually get to see somebody that has the same stories of me or looks like me.
But I think it's definitely changing up [and] a new era coming in of the celebration of Aboriginal people and their cultures, and the diversity of Aboriginal culture and peoples and their background.
O60: What's next for you after Making It?
Because I work as an artist full time … so [I'm] currently working on a couple murals and commissioned artworks and also doing a sculpture for Hume City Council for peoples that have been a part of the Stolen Generations. So a very powerful piece that's going to be going up next year.
Then just informing people about that story and what people had to go through, but also a place of empowerment and strength for community that have been through it … and hopefully whatever else comes now.
I love sharing art and culture with people.
O60: Definitely, especially because creating art is about expressing yourself, but then also creating something for other people.
Absolutely. The importance that I think I want to give to other artists or other creative people is that your story is, as much of it is of it is yours, it's also the people that are viewing, people that are connecting with the story and how you can impart yourself onto them but also then implying a little bit of themselves on to you.
And I think being able to do that in a way in which is an invitation for people to sit down and hear your story is probably the most empowering thing because we haven't had that much time to kind of chat and yarn to people especially during all these wonderful lockdowns but creativity and a show like Making It break breaks those moments for a little bit of time and you get to dream.
O60: Making It seems to be challenging the idea that eliminations mean you no longer appear on the show, can you give us an insight into what's been happening behind the scenes with the eliminated Makers?
I'm not too sure what everyone else is up to. I know everybody's still kind of going about their everyday. But the thing, I think it's still like a surreal moment. But we all still send texts to each other like, 'hey, how are you going?'
And like we just have all these inside jokes [about] some of the stuff that didn't make it, but it's still funny that we kind of get to share that.
O60: Last but not least, if you had the chance, would you do it again?
Yeah, I'd do it a little bit differently, I'd probably be a little bit more prepared.
I think I'd work out a bit more of a strategic plan for when I'm not feeling very creative or I'm feeling a bit rundown ... and I think I worked that out towards the end. I was like, you just got to dance and listen to good music and make other people dance with you even if they don't want to. Nobody really wants to dance to some cool R&B disco Song at seven o'clock in the morning, but If they pick up your energy, you're gonna go and you're gonna have some fun.
View this post on Instagram
Making It Australia returns on Thursday night at 7.30pm.
Image: @makingitau / Instagram