Sneak peek at Sam Armytage's long-awaited TV return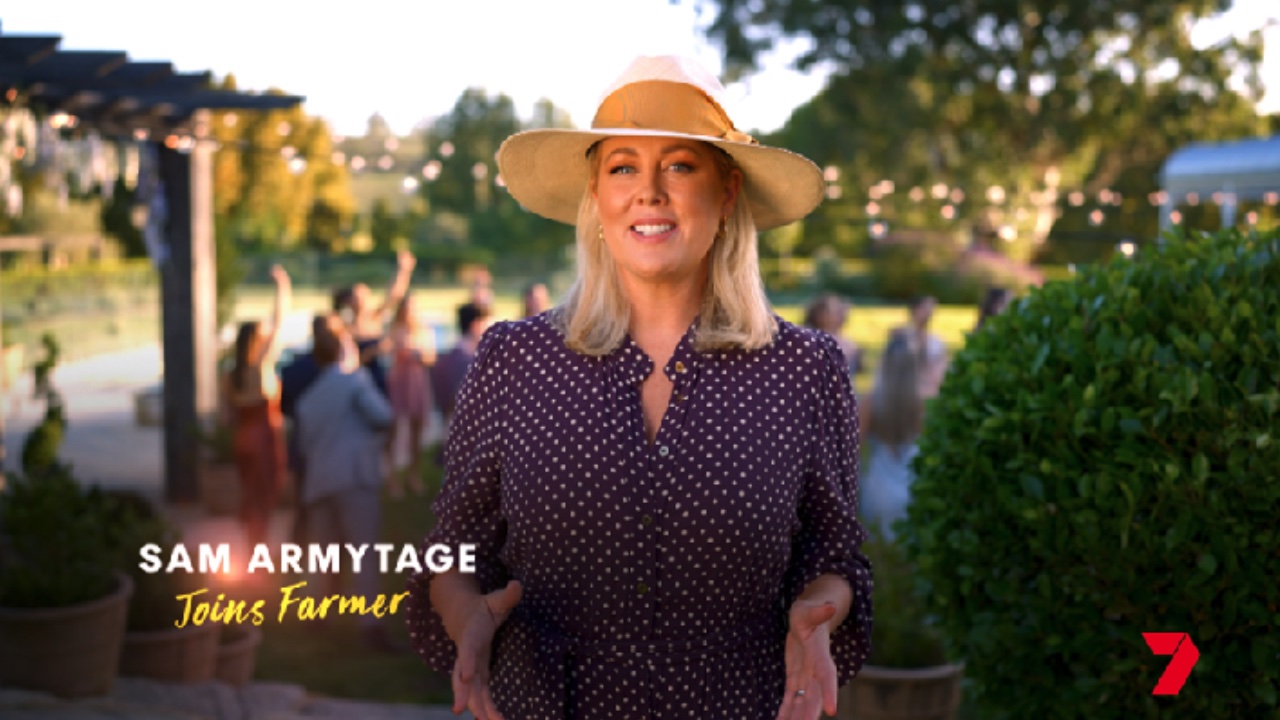 It's been over a year since Sam Armytage's shock exit from Sunrise stunned viewers.
Now, the TV personality is making her long-awaited return to Channel Seven as the co-host of Farmer Wants a Wife.
The network released a first look at the new season of the country-style reality dating show, which is a way of life close to Sam's heart.
Armytage now lives in the country with her husband Richard Lavender, who she discussed in the trailer for the upcoming season.
"I fell in love with a farmer myself, so I can't wait to help them find the one," she says.
The trailer also showcases the five farmers who are set to begin their journey for love in season eleven.
"Love, it underpins who I am. I want to give my life to someone," farmer Will, 26 remarks.
"Love is something you just can't live without," farmer Harry, 23, adds, while farmer Ben, 27, shares, "I hope to find a wife and get married".
"Let's have a yarn, let's have a chinwag!" Farmer Benjamin, 33, continues.
It was first announced in October last year that Armytage would be a special guest on the 2022 season of Farmer Wants A Wife alongside host Natalie Gruzlewski.
Channel Seven shared a statement last year explaining that Sam will "help the farmers and ladies on their road to finding real love", where she will introduce each farmer to a new lady based on her own expertise and experience.
"I'm thrilled to be joining Farmer Wants A Wife in 2022," she said. "I've always been a huge fan of the show and of country people, and I know first-hand that falling in love with a farmer is just about the most wonderful thing you can do."
Image credits: Channel Seven