Bombshell move as new witnesses emerge in Chris Dawson murder trial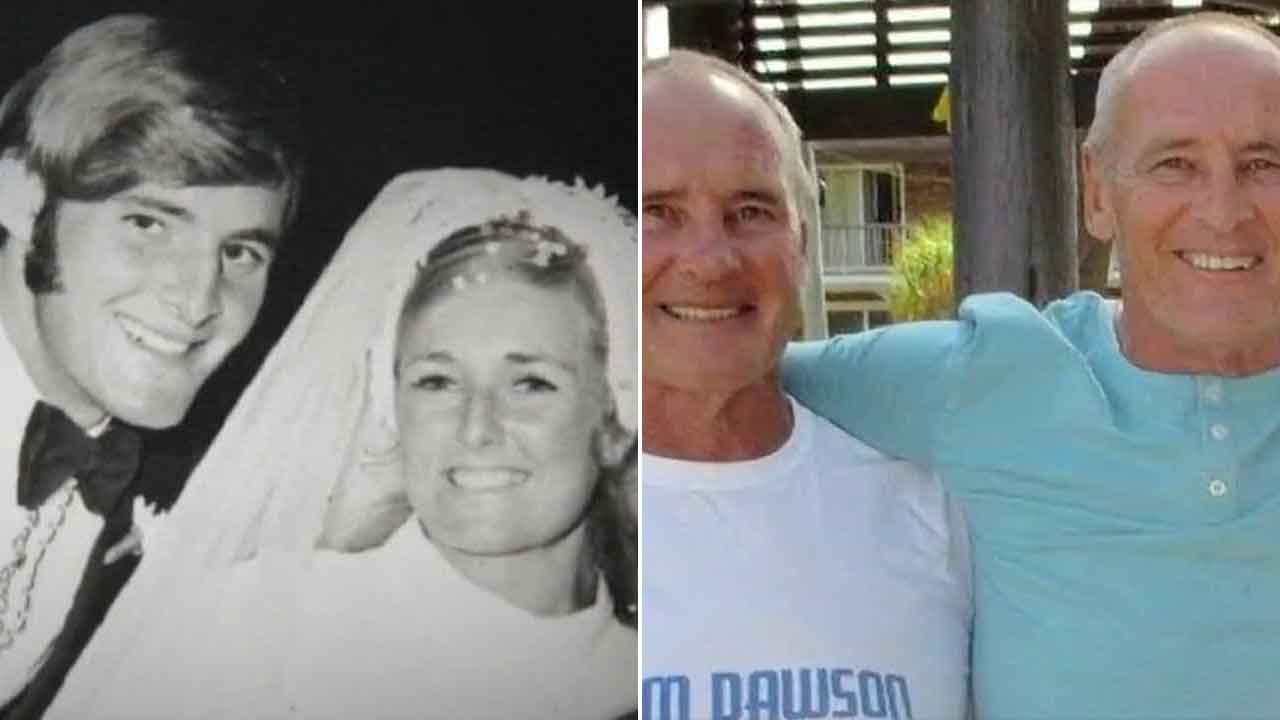 Prosecutors have revealed they have new witnesses who wanted to give evidence in the middle of the murder trial against former footy star Chris Dawson on the same day his twin brother and sister-in-law gave conflicting evidence.
Marilyn Dawson, the sister-in-law to Lynette and Chris Dawson, told the court of a conversation the pair had just days before Lynette went missing, per the Daily Telegraph.
She recalled telling Lynette to "stand up and be counted" in an effort to save her marriage after JC, a school-aged babysitter, moved in as her husband's lover.
Marilyn, who married Chris Dawson's twin brother Paul, described Lynette as strong and worldly but said she was "not coping" with the fact Chris was having an affair with JC.
"When I spoke to her in the car, I felt she was devastated and a bit flat and I think not coping," Marilyn Dawson told the Supreme Court.
She explained that Lynette was staying with relatives at times after JC moved into her and Chris' Bayview home.
"I said you need to stay at home because you don't want this other person in your home unsupervised," Marilyn Dawson continued.
"I wanted her to stand up and be counted about her home and her children and her marriage. She was a strong girl, a very strong personality, a nurse.
"I think she said in the end, I don't know what to do. I'm bad, I'm devastated. I think she had a lot on her plate with two children and she couldn't believe what was going on."
Chris Dawson has pleaded not guilty to murdering Lynette, who was 33 when she disappeared from their home in Sydney's northern beaches. She was last seen on January 9, 1982.
He claims Lynette had walked away from their marriage, leaving behind their two daughters.
Marilyn also testified that Chris and JC had spent Christmas Day 1981 "in bed" at her and Paul's home, which was a couple doors down from Lynette and Chris' home.
Crown prosecutor Craig Everson SC asked Marilyn: "Who was in your bed on Christmas Day 1981?"
"Chris and JC I think because they asked could they stay at my home on Christmas Day," she answered.
She said she hadn't told Lynette because "they asked me not to".
"I knew I wasn't happy about it but I am not confrontational so I didn't say anything because I felt torn between helping Chris and helping his family," she said.
But, when her husband took the stand and spoke about the same day, he told the court he had never discussed Christmas Day with Chris.
When asked what they knew about the state of Lynette and Chris' marriage at the end of 1981, Marilyn and Paul also gave conflicting evidence.
Paul, who testified after his wife via AVL (audio visual links), said: "It was good. Chris was being very positive towards it and when I spoke to Lyn on Christmas Day, she was very positive towards it."
Mr Everson asked Paul who was there when he woke up on that Christmas Day, with Paul answering that it was just his wife, their three daughters, and himself.
"Did you get any visitors that morning?" Mr Everson asked.
"Not from my memory no," Paul said.
"What contact did you have with Chris on the day?" Mr Everson questioned.
"I think he rang me to say he wouldn't be joining us for Christmas. It's very hard to remember a conversation from 40 years ago."
When asked how many times he had discussed the day with Chris, Paul said, "I can't remember any at all."
In a bombshell revelation, Mr Everson told the court several people had come forward and given statements to police since the trial began on May 9, foreshadowing legal arguments about whether the new evidence could be admitted while the trial was in progress.
He also tendered an intercepted phone call between the brothers from March 16, 1999, which was due to be played on Thursday under Justice Ian Harrison.
Images: 9News (Twitter)