One Nation under fire for leaking Jacqui Lambie's mobile number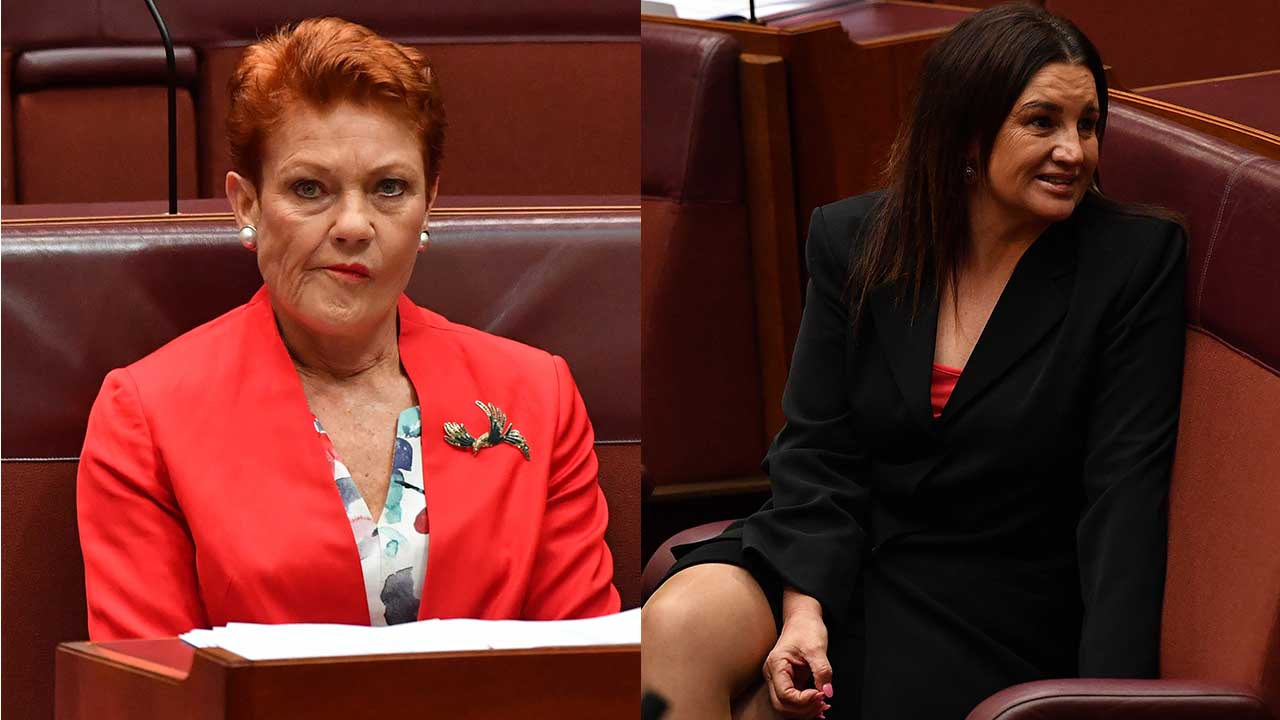 Jacquie Lambie is calling for One Nation to apologise after a Tasmanian One Nation candidate reportedly published her private mobile number on his Facebook page, leading to her receiving a torrent of abuse from his supporters.
Senate President Slade Brockman said on Tuesday that he would look into Senator Lambie's call for a review of MPs' safety. Meanwhile, Senator Malcolm Roberts has thus far refused to apologise for publicising Lambie's number, claiming a constituent of his found Senator Lambie's number on her Facebook page.
On Monday, Lambie criticised One Nation for using the Commonwealth government to end state vaccine mandates, which led to a One Nation candidate in Tasmania, Steve Mav, posting a screenshot of a text from Senator Lambie to a constituent, saying she opposed vaccine mandates. The constituent claimed to have found the number on Lambie's own page. Roberts then shared Mav's post to his own Facebook page, which has a much wider audience. On Tuesday, Senator Lambie told the Senate that Senator Roberts had leaked her personal phone number.
Speaking to the Senate, Lambie said, "Since then I've received any number of nasty, abusive and threatening phone calls and messages. I give my phone number to veterans whose mental health is not so good and are on their last legs.
"These veterans know they can call me at any time of the day or night if they need someone to listen to them. If you've got someone's number it's not hard to find out personal details that are linked to it. I'm going to have to change my number because I need to make sure my family and friends are safe."
According to the Sydney Morning Herald, Lambie has previously posted her number to Facebook, but not in the past two years, and never in the context of the debate around vaccine mandates.
Examples of the abuse she received via text can be found on other social media platforms, and include slurs and other offensive language, personal insults, and cruel references to Lambie's son's battle with methamphetamine use.
Labor's leader in the Senate, Penny Wong, and Finance Minister Simon Birmingham have both supported Lambie's call for an apology, with Wong stating that civility in politics is essential, and Birmingham saying that the government was willing to let Senator Roberts speak on the matter in order to provide an apology. Roberts declined the offer, instead claiming that Lambie was misrepresenting One Nation because the party is gaining momentum in Tasmania.
Image: Sam Mooy/Getty Images