Peak white privilege: Dramatic end to Erin Molan defamation case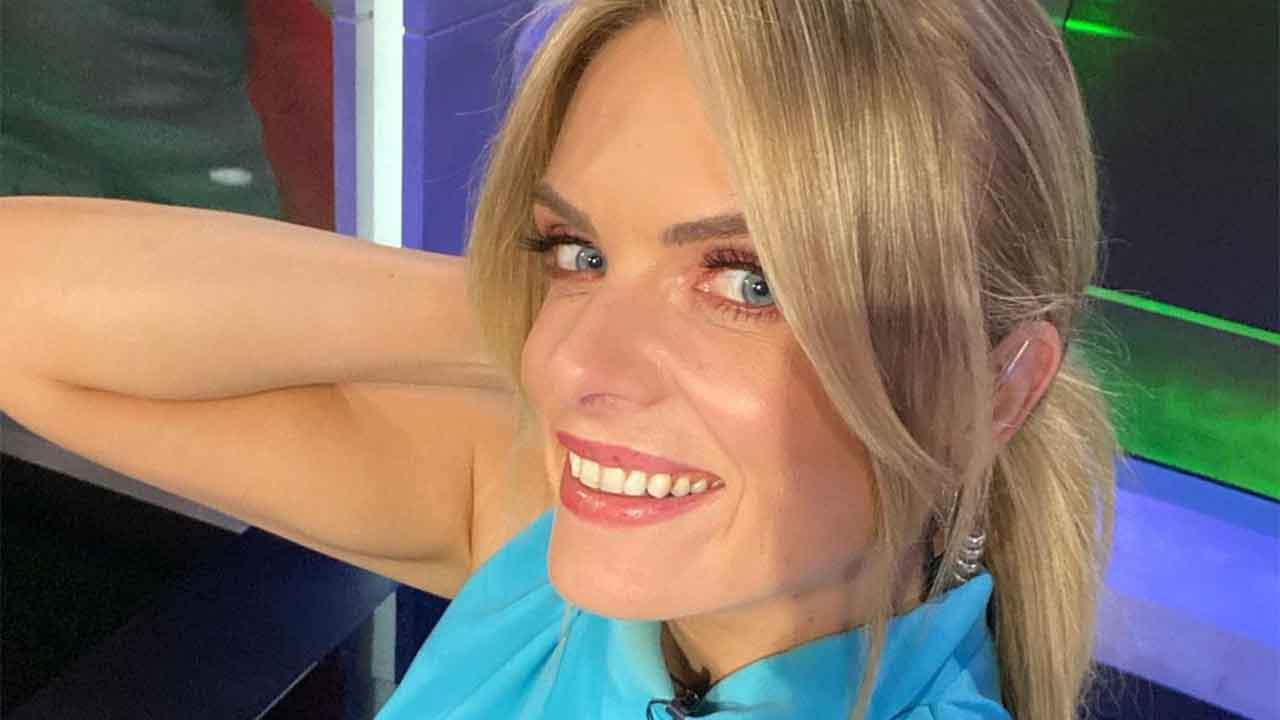 NRL journalist and commentator Erin Molan is suing The Daily Mail for defamation over an article and two tweets she says portray her as a racist.
The publication has responded arguing that Ms Molan has demonstrated a "pattern" of racist comments during her time at 2GB's Continuous Call Team program.
The Daily Mail article was based on Ms Molan saying "hooka looka mooka hooka fooka" on the show in May last year.
Ms Molan told the court it was a jab at commentator Ray Warren who had been overheard sounding out players' names with his son.
Barristers representing Ms Molan and The Mail made their closing remarks to Justice Anthony Bromwich in Thursday's Federal Court hearing.
Ms Molan's barrister, Keiran Smark SC, said the publication used social media outrage to criticise her "peak white privilege".
"If you're going to publish an article such as this and carry comments such as these … the care needed to step around to not make an allegation of racism is extreme. And you fall far short of that by using a term such as 'complicit in racism'," Mr Smark said.
He went on to argue that the article was "sensational" and that the Daily Mail's accusations and attempt to spark outrage online risked damaging Ms Molan's career.
Bruce McClintock SC, the barrister for The Mail, made a distinction between "one racist remark" and Ms Molan's behaviour.
He argued that one remark does not make a racist, but Ms Molan had repeatedly engaged in offensive behaviour towards different races.
Mr McClintock reminded the court of an incident during one broadcast, where Ms Molan said "Me love you longtime" in a Chinese accent, and argued that her comments should be judged by current standards of what is acceptable behaviour.
"The fact it's a joke makes no difference," Mr McClintock said in reference to the "hooka looka" comments.
"Making a racially based joke about people's names is really quite disgraceful."
Ms Molan denied that the comments mocked Polynesians and insisted it was a lighthearted joke about Mr Warren pronouncing Manly Sea Eagles player Haumole Olakau'atu's name.
Mr McClintock noted that Mr Warren had no trouble pronouncing Mr Olakau'atu's name during the team's semi-final game, and that Ms Molan's comments had knock-on effects.
"Olakau'atu was born in Guildford and is as Australian as me or Ms Molan," he said.
"Hiding behind all this is the assumption people like Mr Olakau'atu who have 'funny names' are not really part of our society."
Ms Molan is seeking aggravated damages from the publication, telling the court that the accusations had resulted in people she respected turning away from her.
She also refuted any suggestion that she thought less of people based on their race.
Image: @erin_molan / Instagram