Police begin heart-wrenching task at Hillcrest Primary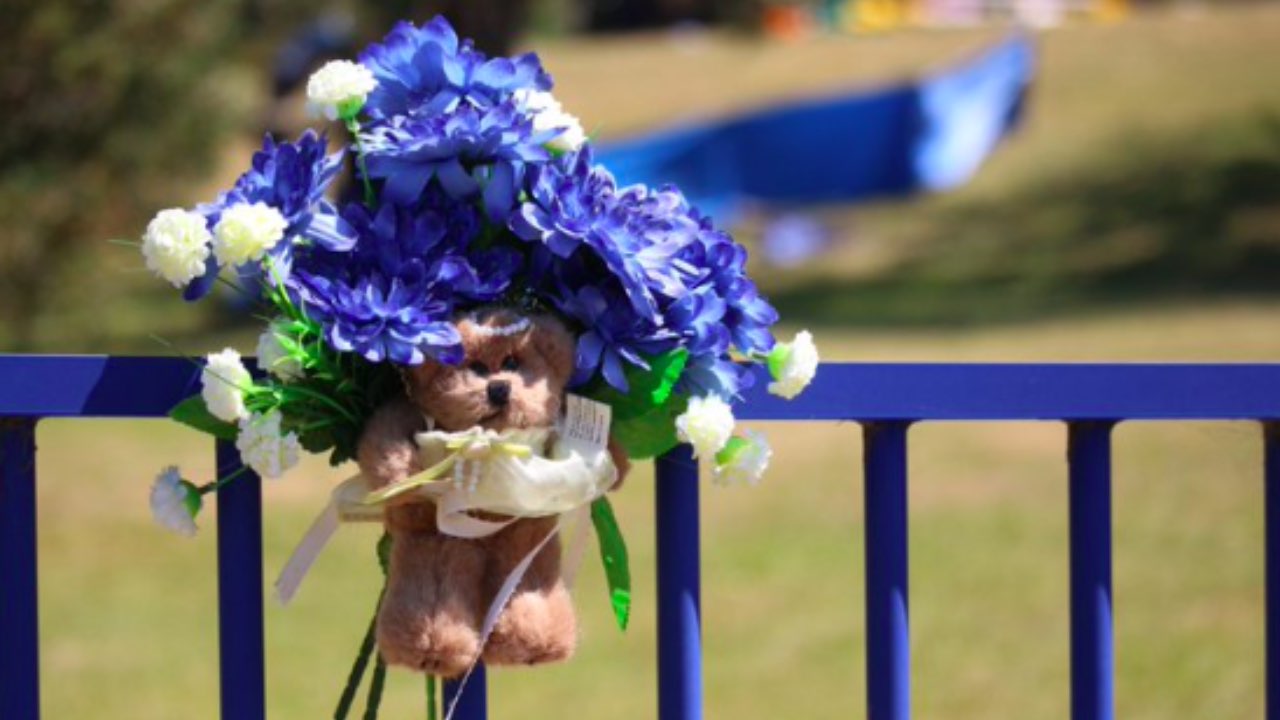 Just four days after the tragedy at Hillcrest Primary School that claimed the lives of six children, speciality police have arrived in Tasmania to help the investigation.
After being flown down from New South Wales, the specialty officers will help interview many of the young witnesses of the jumping castle incident, in the hopes to piece together what caused the tragedy to occur.
Tasmania Police Assistant Commissioner Jonathan Higgins said extra resources were needed given the large number of young and vulnerable witnesses.
Approximately 40 students had attended the end of year celebrations, when a strong gust of wind sent a jumping castle flying 10 metres into the air.
Police officers, along with WorkSafe Tasmania, are investigating the cause of the incident and will report directly to the coroner.
"The ongoing coronial investigation is not something we can comment on," Mr Higgins told reporters.
"We'll methodically work through the circumstances of it. The lead-up, what happened at the time and afterwards."
As well as the additional police officers, the federal government announced $800,000 will be made available to fund trauma counselling for the community and first responders.
The news of reinforcement comes just days after a sixth child died in hospital from injuries he sustained during the heart-breaking incident.
Chace Harrison, 11, died in hospital on Sunday, as two other children remain in critical condition in Royal Hobart Hospital.
Tributes have flown for Chace online, with his basketball club, the Devonport Warriors, sharing how much Chace meant to the community.
"It is with the heaviest of hearts that we say goodbye to our little Warrior, Chace," his club posted on Facebook.
"(To) all your extended family we wrap you in our hearts and offer you our support in these most heart shattering of times. To all who have been affected by this tragedy, we walk with you in your sorrow.
"Chace, seek out a basketball court, lit up by the stars and keep shooting those hoops!"
Image credits: Twitter @MonteBovill - ABC News Tasmania