Requiring people to check in with a QR code does not breach Australian law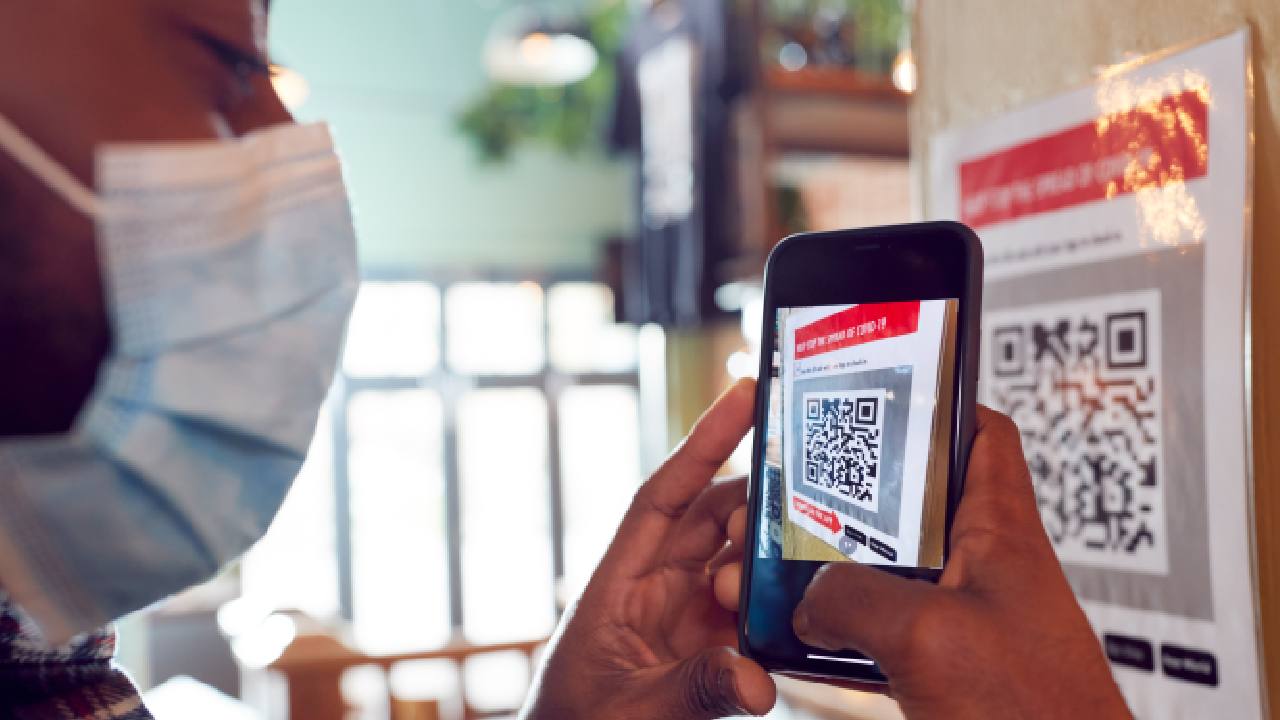 Across social media platforms, people are claiming that mandatory QR code check-ins for businesses are actually, against the law.
"This requirement is illegal and puts my company in a position to be sued," claims a typical Facebook post.
Among the laws cited by social media users as evidence of the illegality of QR code check-ins are certain sections of the Commonwealth Privacy Act and the constitution.
Others, meanwhile have cited the Numremberg Code, as well as the Australian Disability Discrimination Act and the Biosecurity Act, to argue that a requirement in some states to present proof-of-vaccination status in order to enter businesses likewise breaks the law.
But do such laws render QR code check-ins and proof-of-vaccination requirements illegal? This is what the experts have to say on the matter.
QR code check-ins
Online, Section 94H(1) of the Commonwealth Privacy Act is being used as a common defence for not having to display a QR code for check-in purposes.
Under the provision, which was added to the act last year, employers must not dismiss employees if they refuse to download the COVIDSafe app — the federal government's widely criticised contact tracing tool that has all but been abandoned.
The section does not make it illegal to require businesses to display a QR code under public health orders, nor does it relate to check-in apps introduced by state governments (such as the Service NSW and Service Victoria apps).
Another law regularly referenced by those arguing against QR check-ins is Section 51.5 of the Australian Constitution which confers on the federal government the power to make laws in regards to telecommunications.
This is often incorrectly interpreted to mean that only the federal government can make laws about mobile phones, and the states cannot.
However, Joellen Riley Munton, former dean of the University of Sydney Law School, told Fact Check this view reflected "a weak understanding of Australian constitutional law".
"Section 51 of the constitution confers a power on the Commonwealth to make laws with respect to telecommunications, but it does not rob states of their plenary powers to make all manner of laws," Dr Riley Munton said in an email.
"It is just that a state law that is inconsistent with a validly made federal law will be ineffective.
"In any event, the QR code requirements can easily be characterised as laws related to public health, since it is a tool to assist with contact tracing. States certainly have powers to make public health orders."
Proof of Vaccinations
Arguments around the legality of proof-of-vaccination requirements have been similarly debunked.
The Nuremberg Code, drafted in 1947 in response to deadly medical experiments carried out by the Nazis during World War II, is commonly referenced as grounds for sidestepping vaccination requirements.
But the code applies to medical experiments, not COVID-19 vaccinations, with many fact checkers having addressed claims that it renders numerous pandemic public health orders illegal.
Other social media users have listed sections 4 and 6 of the Disability Discrimination Act to argue against the requirement to disclose vaccination status, either to keep a job or enter premises.
However, according to Tasmania's former anti-discrimination commissioner Robin Banks, a "very important point" about the act is that it only provides protection to people with a disability.
"[It] doesn't provide protection if… you don't have a disability," Ms Banks told Fact Check.
Section 4 of the act merely sets out the definitions used in the act — it provides no legal argument for why an individual should not disclose vaccination status.
Section 6, meanwhile, makes it unlawful to engage in indirect disability discrimination; for example, a person with a disability being required to do something with which they cannot comply.
But for discrimination to have occurred, Ms Banks explained, a person must be able to prove they are less able to comply with the requirement because of their disability, and the requirement must be "unreasonable" in the circumstances.
Ms Banks said this was the point at which arguments against proof-of-vaccination requirements fell flat.
"Vaccination status does not readily fall within the definition of disability, nor does being unvaccinated," she said.
"There is no basis that I can see that it could be argued that being unvaccinated is a disability for the purposes of the protections under disability discrimination laws."
She added that "requiring a person to disclose their vaccination status may be reasonable in many circumstances as it may be a necessary part of measures needed to reduce community transmission of a deadly and highly infectious, airborne virus".
Finally, Section 95 of the Biosecurity Act, which states that "force must not be used against an individual to require the individual to comply with a biosecurity measure", also had "no role to play in relation to people who refuse to disclose their vaccination status", according to Ms Banks.
"It protects against use of force in respect of such failures except in specific circumstances; for example, requiring [people] to be tested for the presence of a particular human disease, to provide particular body samples, to require them to stay in a particular place, or not visit a particular place or places.
"Section 95 … does not appear to be directly relevant to the question of whether or not a person's vaccination status can be sought."