Secret court papers revealed in Prince Andrew case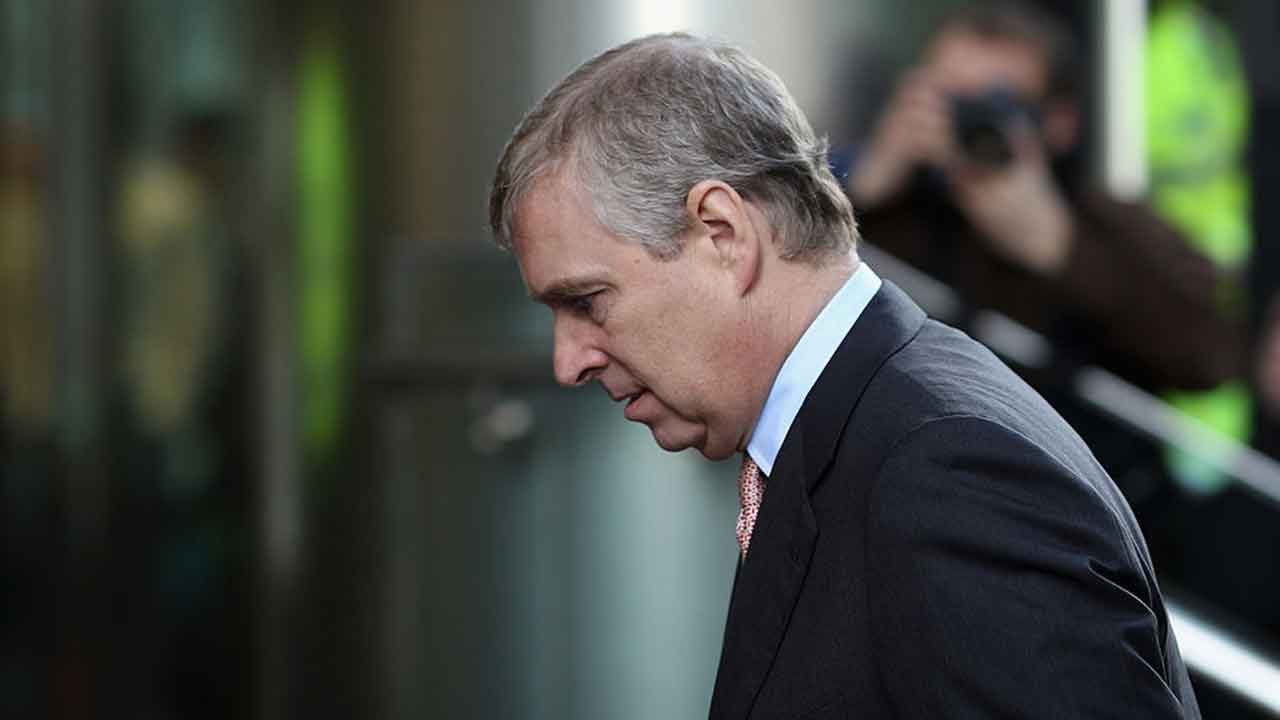 A secret legal settlement between Virginia Giuffre and convicted sex offender Jeffrey Epstein has been made public, as Prince Andrew attempts to dismiss Giuffre's lawsuit against him.
Court papers, which have been sealed since 2009, revealed that Giuffre received $USD 500,000 ($AUD 694,796) from Epstein, who she claims trafficked and abused her.
The royal filed the settlement as part of an attempt to dismiss Giuffre's case against him, in which she alleged he sexually assaulted her three times when she was 17.
In her lawsuit, Giuffre accused Andrew of abusing her at two of his homes, as well as forcing her to have sex at the London home of Ghislaine Maxwell, who was recently convicted of five charges including recruiting and grooming teenage girls and sex trafficking a minor.
Prince Andrew has repeatedly denied the allegations, and has previously moved to dismiss the lawsuit by claiming it was "unconstitutional" under the Child Victims' Act, since Giuffre was above New York's age of consent at the time.
He also attempted to block proceedings on the grounds that Giuffre was no longer a US citizen three days before the settlement was released.
However, a federal judge rejected the claims and ordered his lawyers to turn over key legal documents.
With the release of Giuffre's settlement, the prince's legal team argue that the agreement shields him from liability due to provisions that prevent her from taking legal action against "any other person or entity" who could have been a defendant.
NEW: A 2009 settlement agreement between Epstein and @VRSVirginia for $500k has been unsealed. Prince Andrew's lawyer's hope a clause in it (which says "potential defendants" in lawsuits brought by Giuffre are protected from liability) will see her sexual abuse lawsuit dismissed. pic.twitter.com/750Iv5q4vh

— Omid Scobie (@scobie) January 3, 2022
The document states that once Giuffre, referred to by her maiden name, received the funds that she agreed to "remise, release, acquit, satisfy and forever discharge the said second parties and any other from all, and all manner of, action and actions of Virginia Roberts, including state or federal, cause and causes of action".
Though Andrew was not mentioned in the document, his attorneys said the settlement released him from liability.
"Giuffre settled her sex-traffickinig and sexual-abuse claims against Epstein in 2009," his lawyers said in a court filing on October 29.
"In doing so, she provided Epstein with a general release of all claims against him and numerous other individuals and entities.
"To avoid being dragged into future legal disputes, Epstein negotiated for this broad release, insisting that it cover any and all persons who Giuffre identified as potential targets of future lawsuits, regardless of merit - or lack thereof - to any such claims."
#PrinceAndrew's legal team is arguing that bc #JeffreyEpstein paid a settlement to #VirginiaGiuffre, she can't pursue him for his alleged sexual assault crimes against her. That sounds like "Yes I did it, but my friend Jeffrey paid the girl."

— Peter Murphy (@PeterWMurphy1) January 3, 2022
They argued that Andrew's status as a "senior member of the British royal family" meant he belonged to "one of the expressly identified categories of persons" who were "released from liability under the release agreement".
"As a third-party beneficiary of the release agreement, Prince Andrew is entitled to enforce the general release contained therein."
A representative for Giuffre's lawyers said the document's release was "irrelevant to Ms Giuffre's claim against Prince Andrew" as it doesn't mention him, as reported by The Guardian.
"He did not even know about it. He could not have been a 'potential defendant' in the settled case against Jeffrey Epstein both because he was not subject to jurisdiction in Florida and because the Florida case involved federal claims to which he was not a part," the representative said.
"The actual parties to the release have made clear that Prince Andrew was not covered by it.
"Lastly, the reason we sought to have the release made public was to refute the claims being made about it by Prince Andrew's PR campaign."
Andrew's legal team will argue for the dismissal on Tuesday in New York, where US District Judge Lewis Kaplan will decide whether Giuffre will be blocked from suing the prince.
Image: Getty Images