Serious legal fallout of Lisa Wilkinson's Logies speech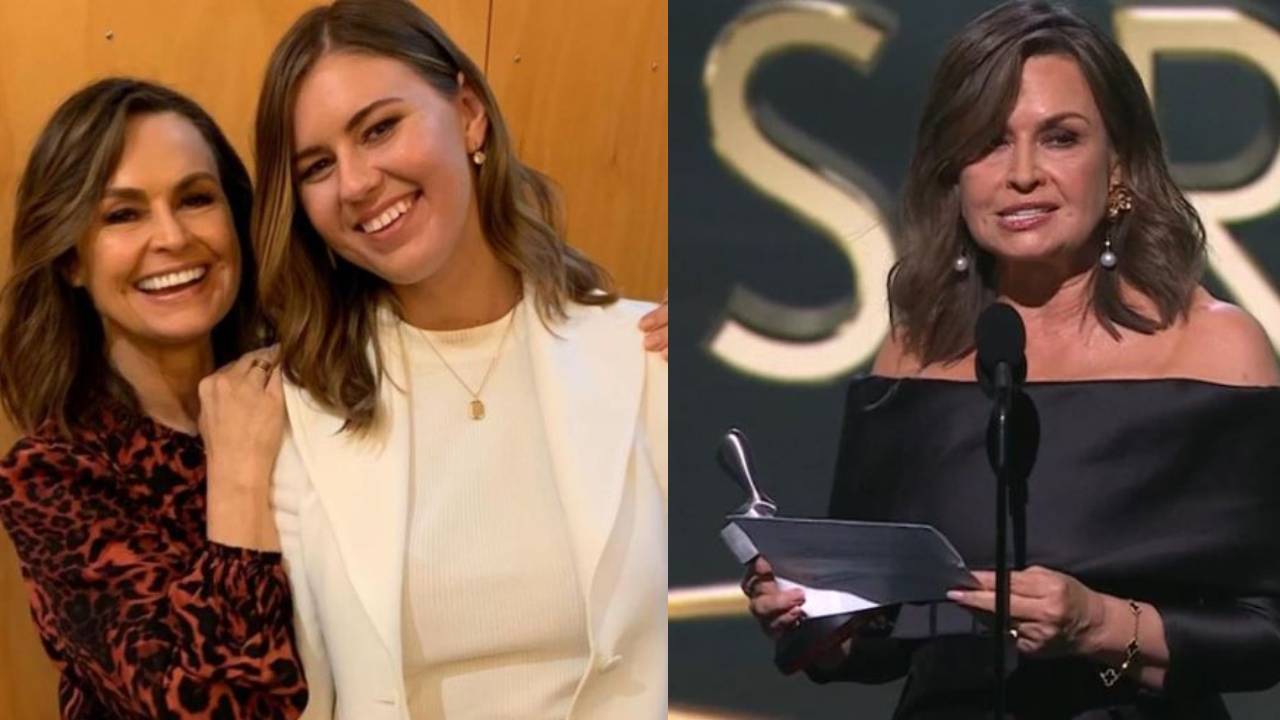 The trial of the man accused of sexually assaulting Brittany Higgins inside Parliament House has been delayed as a result of Lisa Wilkinson's Logie Awards speech.
Bruce Lehrmann is accused of sexually assaulting Higgins in 2019 and was due to stand trial in the ACT Supreme Court next week.
He has pleaded not guilty over the alleged rape.
However, that trial has now been delayed because of Wilkinson's speech after she won a Logie for her reporting about Higgins' allegations.
Chief Justice Lucy McCallum told the court on Tuesday that because of Wilkinson's speech, Lehrmann's case was prejudged and he was entitled to a fair trial.
"The case has accordingly attracted a level of attention in the media ... that while not unprecedented is certainly extreme," she said.
"Extensive media reporting of alleged criminal conduct is not mischievous in itself.
"What is a potential mischief is media reporting of such issues in such a way ... it impacts the criminal case."
Lehrmann's team then requested a temporary stay of court proceedings due to the publicity surrounding the case from the speech.
"Unfortunately, however, the recent publicity (of the speech) does, in my view, change the landscape,'' she said.
"Because of its immediacy, its intensity and its capacity to obliterate the important distinction between an allegation that remains untested at law.
"For those reasons, regrettably and with gritted teeth, I have concluded that the trial date of 27 June towards which the parties have been carefully steering must be vacated."
Justice McCallum slammed Wilkinson's speech, who had already spoken to the Director of Public Prosecutions Shane Drumgold on June 15 to discuss the evidence she will present at the trial.
"Notwithstanding that clear and appropriate warning, upon receiving the award, Ms Wilkinson gave a speech in which she openly referred to and praised the complainant in the present trial," she said.
"Unsurprisingly, the award, and the content of the speech, have been the subject of further commentary."
Wilkinson's speech could be investigated and it is possible she may face legal consequences according to President of the Australian Bar Association Matthew Collin.
"It's certainly possible that the authorities will be looking at the speech that she made to the Logies and assessing that speech against the standard that applies in this branch of the law," he said on Sunrise on Wednesday.
"That standard is, did anything that she did have a tendency to interfere with the administration of justice?
"You would hope that whenever the media is contemplating running a story about a serious criminal trial which is about to begin, they would be attuned to the potential risks.
"The mainstream media understands the risk inherent with talking about cases which are about to go to trial, particularly serious high-profile cases.
"So clearly this was ill-advised.
"The concern is that potential members of the jury whose job is to apply the presumption of innocence and to focus on the evidence in the trial might be influenced by things they've been exposed to in the media and in social media."
Images: Instagram