Tradie saves sunbaking woman after random stabbing attack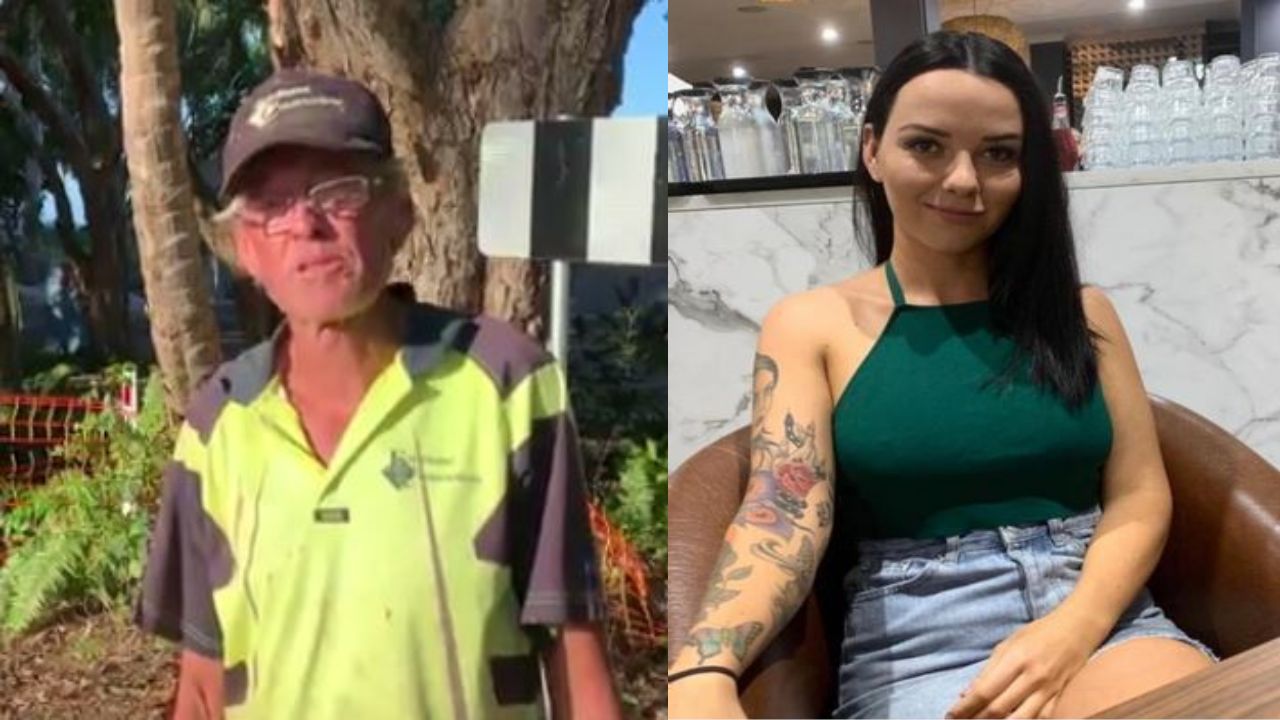 On Monday, 23-year-old Kaitlin Jones was sunbaking on popular Blacks Beach near Mackay in Queensland when she was allegedly stabbed multiple times in a random attack by a sixteen-year-old boy.
The teen was unknown to her and allegedly stabbed her multiple times, inflicting serious wounds to her head, neck, chest and arms.
Jones ran screaming along the beach and a local tradie called Gavin Odgaard heard her screams for help and ran to assist her.
The 58-year-old carpenter said: "I got down closer to her and I could see the blood on her."
She said to me: "Help me, help me, help me, I've been stabbed. I don't want to die."
Tradie has extensive first aid training
Luckily Odgaard has extensive first aid training so he knew how to help: "I listened to the way she was breathing and her voice, and she said she had been stabbed in the chest and I realised she hasn't had a punctured lung and her breathing was normal," he said.
"The cut, the stab wound to the side of the head, was bleeding more than any of the wounds that I could see, but she constantly kept pleading, 'help me, help me, I don't want to die'," he added.
Odgaard made the woman comfortable and watched her closely until the paramedics arrived. Another tradie called Paul Ferdinand who was on the same construction site as Odgaard, helped out as well. Jones asked Ferdinand to call her mother and tell her what had happened.
Ferdinand did this for the young woman and they asked her who had carried out this attack on her.
"She said she was lying down sunbaking, he's walked past her, she didn't really take too much notice and 10 minutes later he's come back on top of her, stabbing her," Ferdinand said.
"He's lucky we didn't see him," he added.
16-year-old teen has been taken into custody
Detective Inspector Tom Armitt said Kaitlin Jones is now in a stable condition in Mackay Base Hospital and would need "attention to some serious lacerations".
Queensland Police have revealed they took a 16-year-old boy into custody after an extensive search. The teen is now being questioned in relation to the attack on Kailin Jones and charged with acts intended to cause grievous bodily harm.
Police will allege the male launched the random attack while the woman sunbaked and stabbed her multiple times in the neck and body with a knife before fleeing the scene.
The 16-year-old was refused bail and is due to appear before the Mackay Children's Court on Tuesday.
Images: Facebook