Twist in Supercheap Auto "hero" saga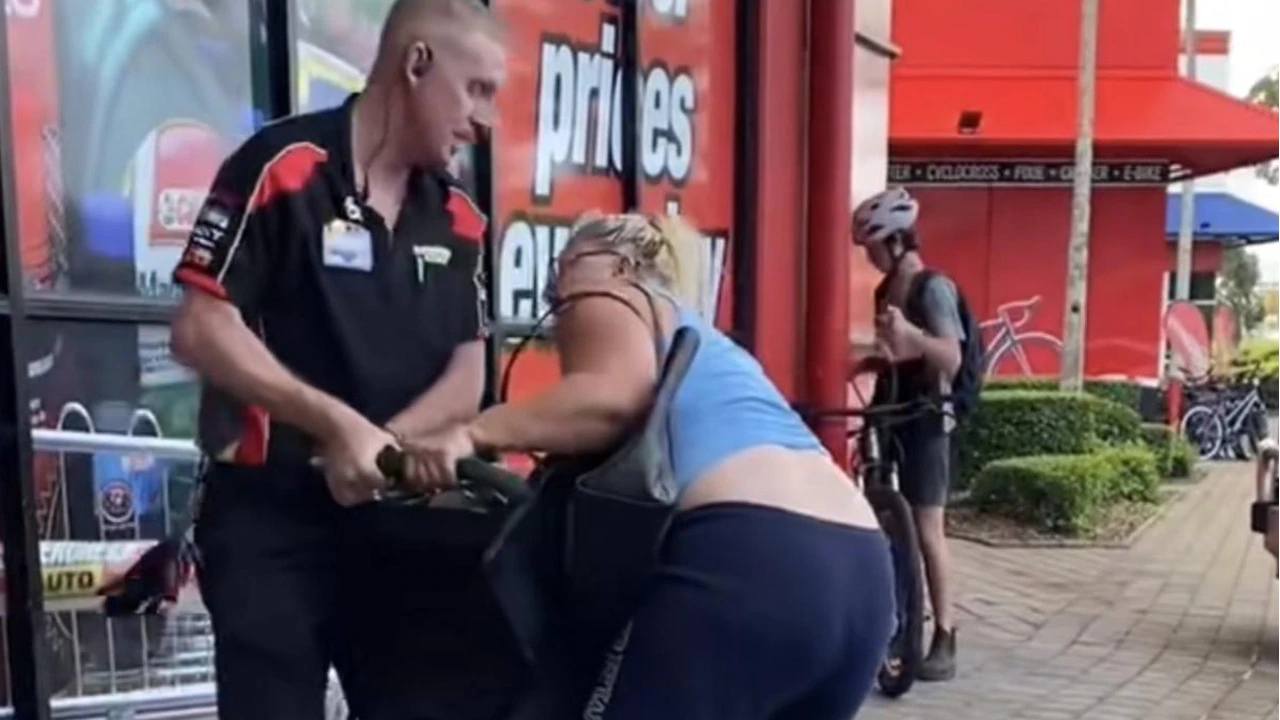 A company spokesman from Supercheap Auto has confirmed that the employee who confronted an alleged shoplifter has left the business.
The motor goods giant confirmed that the man has chosen to leave the business after a "comprehensive review" of the incident.
This follows the viral video uploaded to TikTok that showed the employee's attempt to prevent an alleged shoplifter from leaving the store with items hidden in her pram.
"I can confirm that the team member involved in the incident has decided to leave the business," a company spokesman revealed.
The communication also reiterated that workers are instructed not to confront shoplifters or make physical contact with customers. "We have extensive video surveillance in our stores and suspected cases of shoplifting are referred to the police with footage of the alleged offenders," this continues.
"The health, safety and wellbeing of our team members and customers is our highest priority and we are committed to maintaining a safe working and shopping environment."
Previously it had been reported that Supercheap Auto's parent company, Super Retail Group, had stood the employee down but placed the employee on full pay while they were investigating the incident.
The act earned the man widespread support, with some dubbing him as a local hero. Others were so impressed that the man became inundated with job offers once announcing he was stood down.
2GB radio host Ben Fordham also barracked for the man and said there was "no way in the world" he should have been stood down.
Image: TikTok