Unseen texts claim Meghan Markle knew controversial letter would leak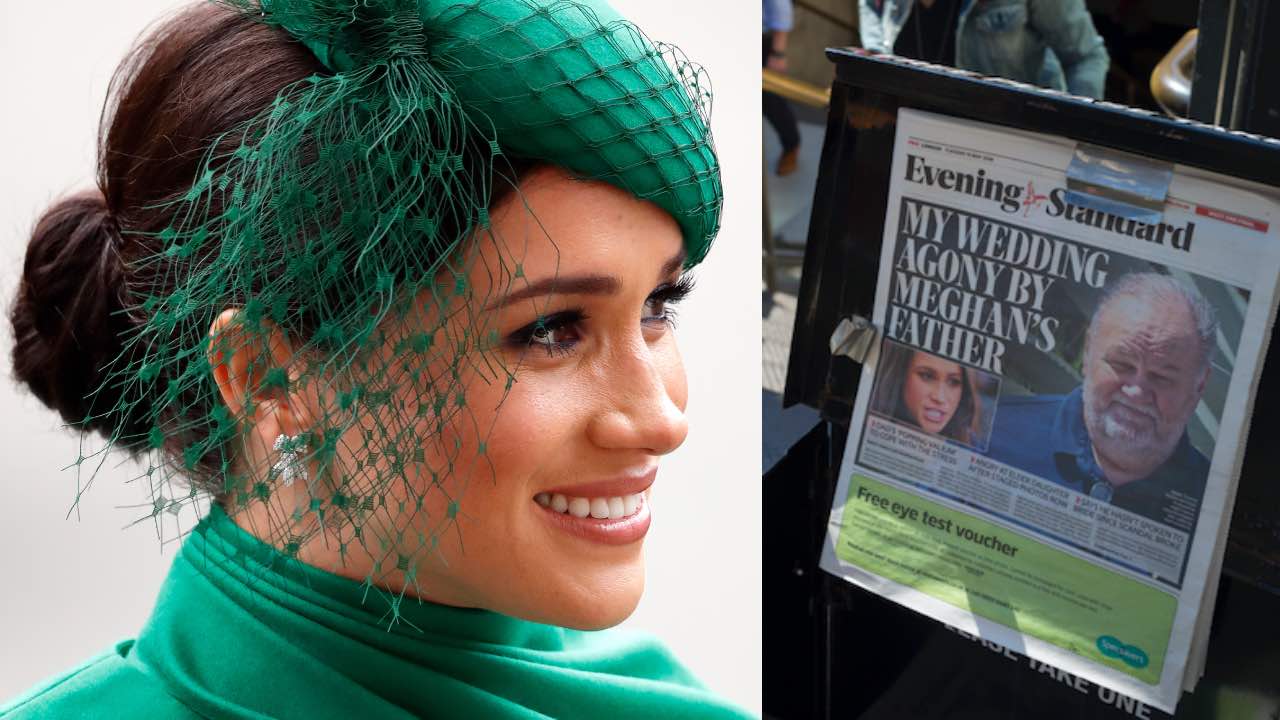 As Meghan Markle's court battle with a British publisher continues, a major bombshell has been dropped about the authenticity of the Duchess' claims.
In the lengthy legal battle, Meghan Markle claims that Associated Newspapers misused Meghan's private information when they published a letter she sent to her father before her wedding to Prince Harry in 2018.
But now, Meghan's former private secretary Jason Knauf claims she was "happy for the public to read" the letter, and altered her language in the correspondence to "pull at the heartstrings" of the public.
The court heard that the duchess had written, "Given I've only ever called him 'daddy' it may make sense to open as such, despite him being less than paternal, and in the unfortunate event that it leaked it would pull at the heartstrings."
"Obviously everything I have drafted is with the understanding that it could be leaked, so I have been meticulous in my word choice."
The duchess later texted Knauf again, saying: "Honestly Jason, I feel fantastic."
"Cathartic and real and honest and factual. And if he leaks it then that's on his conscience."
"And at least the world will know the truth, words I could never voice."
As these revelations came to light, lawyers for Associated Newspapers are hoping to overturn the original decision of the high court by arguing the letter was crafted with the "possibility of public consumption" in mind.
The letter was sent to Meghan's father Thomas after he refused to walk her down the aisle at the high-profile royal wedding, and the letter was subsequently sold by Thomas to the UK newspaper.
Image credits: Getty Images