Woman injures herself after slipping on grapes at ALDI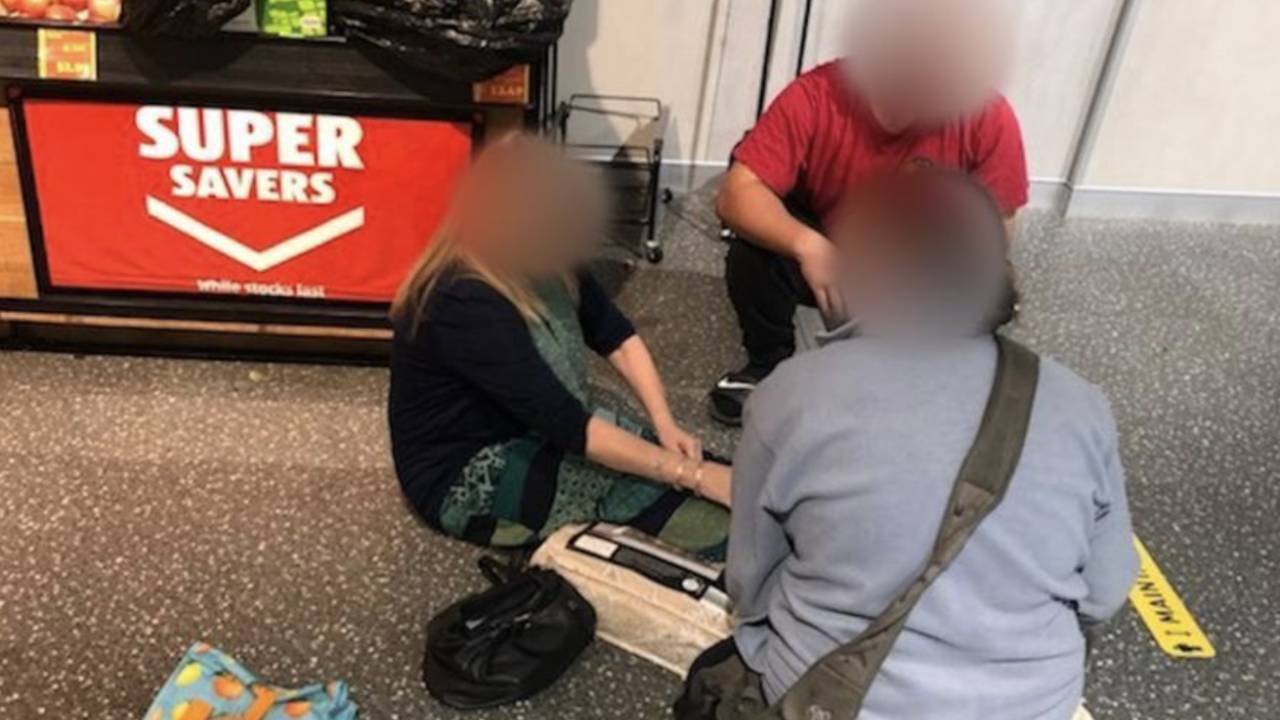 A mother has called out ALDI for their lack of compassion after she slipped on loose grapes causing her several injuries.
Jenny was at one of the German grocers supermarkets in Melbourne about 6pm on the evening of April 27 when she realised she needed a basket for her items.
She turned around and walked toward the baskets before slipping on several loose grapes that had not been cleaned up.
The single-mother was in visible pain with her daughter and other customers rushing to her aid after the terrible fall which left her with a badly sprained ankle, a lower back injury, swelling and bruising.
Paramedics were called about the incident and asked for Jenny to be removed off the cold floor but the store manager refused saying: "I don't want to move her and we're responsible for her".
Jenny revealed that she was left on the floor for over an hour and was concerned that the manager did not have the training to deal with these incidents.
"It was an hour before she asked my name, and then she wrote it down on a scrap piece of paper," Jenny told 7News.
While waiting for the paramedics, customers walked past and asked what happened to which Jenny responded that she had slipped on grapes.
She claims that a number of customers said "Oh there are always grapes on this floor".
The shift manager explained to Jenny that it was hard to monitor the situation as customers would always come in and open the grape bags which sees the loose ones fall.
Jenny was eventually taken to hospital by paramedics where she spent the night as her injuries were assessed.
Since the fall, she has not been able to work to her full limit, making it difficult to pay her bills and look after her family.
Jenny has also been left fuming after not being chased up by ALDI like they said they would - a day after the fall.
She attempted to file a complaint on their website but was asked to pay $2 which would be "fully refunded" which just prompted her to drop it.
She revealed that a manager called her about nine days after the incident claiming he was "dismissive" about the situation and didn't even ask about her injuries.
According to the publication, ALDI is working with Jenny and an independent claims investigator is assisting her.
"I've been a mess since it happened," she said.
"I don't think I've been treated very nicely. I don't think I've been treated in a compassionate way. I know it's a corporation we are talking about, but I still expect to be treated like a human."
Image: 7News