Woman shocked by threatening note left in backyard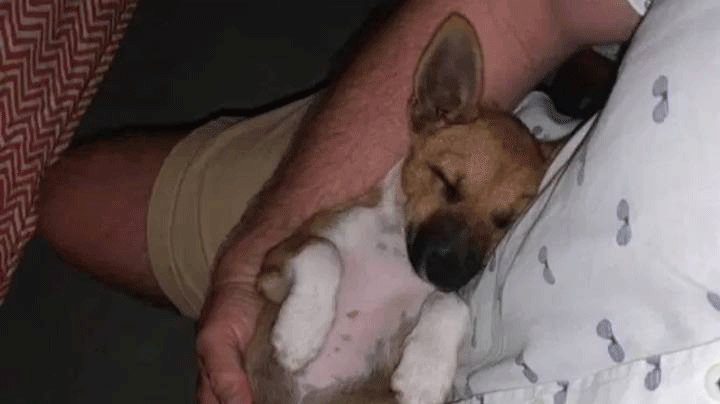 A Sydney woman has revealed the sinister note left next to a bone she found in her backyard.
Cheri Blair, 66, found the bone on Monday when she let her puppy out into her backyard in Sydney's northern suburb Lane Cove.
Feeling suspicious about discovering the bone, she then found a nearby envelope containing a note.
Opening the unsealed letter, she was "shocked" to read the threat to her puppy.
The note read, "Your dog is to be poisoned, too much barking, sorry but no choice, your fault".
Ms Blair told 7news.com.au about the "sickening" discovery.
"If they had a problem with us, they should have said," she told the publication.
Claiming the bone was specifically a dog treat available in pet shops, Ms Blair speculated the neighbour would have had to specially buy it.
Ms Blair said she rushed her pet to the vet. After inducing vomiting, Jolene was unharmed.
After sharing the threatening note, Ms Blair said she had received messages from neighbours saying they had not heard her dog barking.
However, she does recall one incident on Saturday where Jolene had been barking for about 20 minutes. She said she remembered hearing a female voice yelling "shut up" and wondered if they may be behind the incident.
After sharing her experience on Facebook, comments poured in with messages of support and outrage, with many calling it "horrifying".
"What a [cowardly] thing to do … hide behind a note! This makes my blood boil," one wrote.
"How disgusting is this?" another commented.
"Absolutely terrible to hear that someone would stoop so low as to put poison in the backyard for the pup to ingest," a third said.
Image credit: 7News