Christmas countdown: How to have a cost-effective Christmas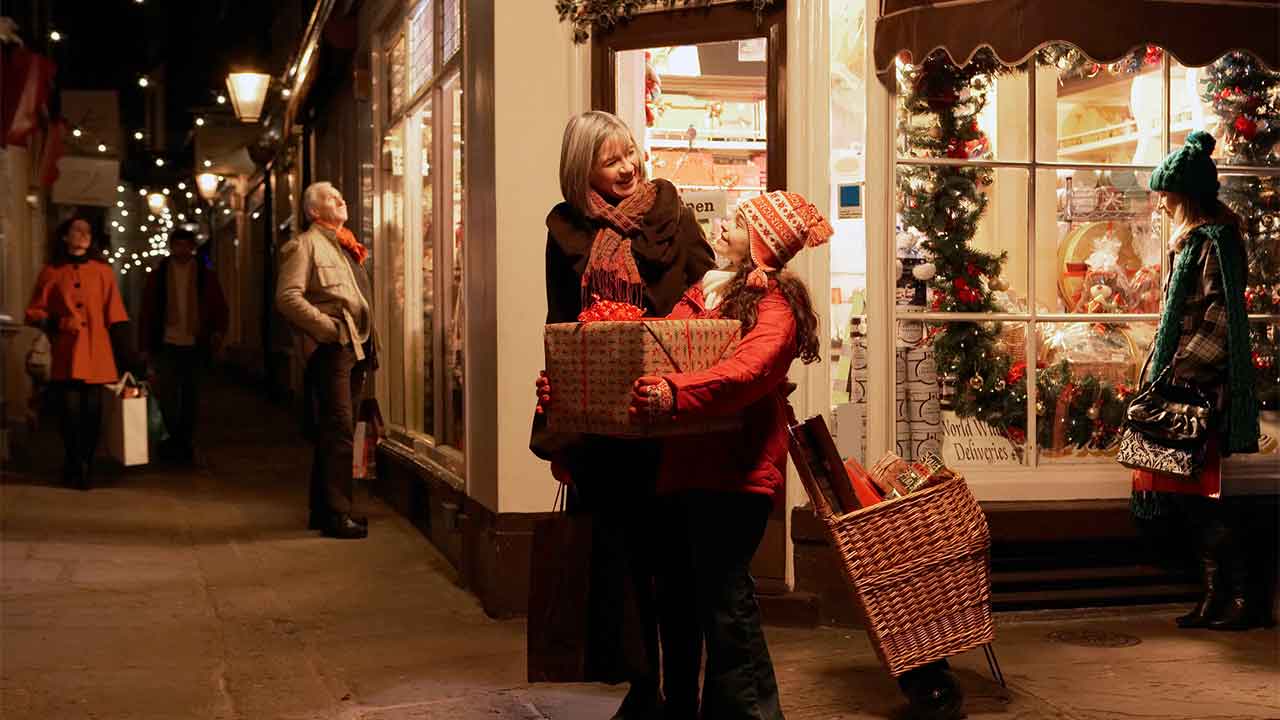 While Christmas is a time for giving, that needn't include giving more of your hard-earned cash to your bank in credit card interest! With a bit of careful preparation, you can ensure this Christmas is happy and bright without blowing a major hole in your finances. Consider these tips for a cost-effective Christmas in 2021.
Set your budget
The easiest way to blow-out your Christmas spending is not having – and sticking to – a budget!
Budget for everything, not just gifts: Food, decorations, wrapping, meals out, cards and stamps… it all adds up.
Allocate an amount to spend for each person and add it up. Eye-wateringly high? Then work backwards to find a more suitable amount and be reasonable on who you really need to spend money on.
Find extra cash instead of draining your savings or going into debt: allocate loyalty, frequent flyer, and credit card points to buying gifts; sell unwanted household items for extra money; set aside your tax refund.
Set aside an amount from every pay. A little money each fortnight/month is easier to save than a huge chunk all at once!
Gifts or getaway?
Does your family really need more stuff? Would that money be better spent on a family holiday instead? Consider that:
Memories last longer than toys, clothes, or sweets.
Quality family time away after another year of lockdowns could relieve stress and restore family harmony.
Government COVID grants and incentives can help offset the costs – like the NSW Dine & Discover vouchers.
Christmas is a time for giving – and you'll be supporting Aussie tourism businesses hard-hit by the pandemic.
A cheap family getaway may actually cost less than the big Christmas lunch and loads of gifts!
Plan ahead
Leaving things to the last minute is not just stressful but often more expensive too! Be organised and start planning now:
Give yourself time to hunt out discounts for early bird bookings on travel and Christmas lunches or bonus value on gift vouchers.
Delivery times blowout in the weeks before Christmas – especially in the COVID era – meaning last-minute purchases may not arrive in time, or you'll have to spend more for express delivery.
Avoid disappointments when items sell out by getting in early.
Expense vs value
Expensive gifts aren't necessarily the most valued. Often it is gifts from the heart, that may cost little or nothing, which we treasure most.
Consider whether the following would be more heart-felt than anything bought in stores:
Homemade Christmas treats: cakes and puddings, shortbread, rum balls, other sweets.
Homemade jams and chutneys.
Handmade gifts; kids' artwork.
Framed photos.
Potted cuttings from your garden.
Alternatively, consider gifts that save the recipients money longer term or invest in their future:
Self-education resources on better health, wealth, and wellbeing (such as my book On Your Own Two Feet).
Classes in fun activities like pottery, life drawing, painting, cooking etc.
Subscriptions for deliveries of boutique foods, wine, fresh flowers etc.
In the spirit of giving, why not make a donation to a worthy charity in someone's name? It's a kind gesture that benefits people in need and your recipient will appreciate your thoughtfulness if it's a cause close to their heart. Plus, you can
claim a tax deduction for donations over $2
!
Be a savvy shopper
For the money you do have to spend, make sure you're spending it wisely:
Shop around: there's no need to pay full price. Stock up on things when they are (legitimately!) discounted; check out the Black Friday/Cyber Monday sales in November; compare online prices with those in-store; ask for discounts for paying in cash (some retailers still do this, especially on larger items).
Look out for scams. Especially when buying goods online, make sure you're buying from a legitimate retailer. Sadly, Aussies lost over $7.3 million to online shopping scams last year alone!
Use any loyalty cards you have to accrue points for future savings.
Be careful with buy now, pay later services which generally have hefty fees if you miss a repayment.
Take advantage of post-Christmas sales. Stock up on Christmas supplies (decorations, bon bons, non-perishable foods, wrapping paper etc.) when shops are desperately trying to clear unsold stock. You'll get the same things for less money AND you won't have to buy as much next Christmas!
Helen Baker is a licensed Australian financial adviser and author of two books: On Your Own Two Feet – Steady Steps to Women's Financial Independence and On Your Own Two Feet Divorce – Your Survive and Thrive Financial Guide. Proceeds from the books' sales are donated to charities supporting disadvantaged women and children. Helen is among the 1% of financial planners who hold a master's degree in the field. Find out more at
www.onyourowntwofeet.com.au
Note any advice or information in this article is of a general nature only and has not taken into account your personal objectives, financial situation, and needs. Because of that, before acting on the advice, you should consider its appropriateness to you, having regard to your personal objectives, financial situation, and needs. Opinions constitute judgement at the time of issue and are subject to change.
Image: Getty Images