Meet the 'professional bridesmaid' who once attended FOUR weddings in one weekend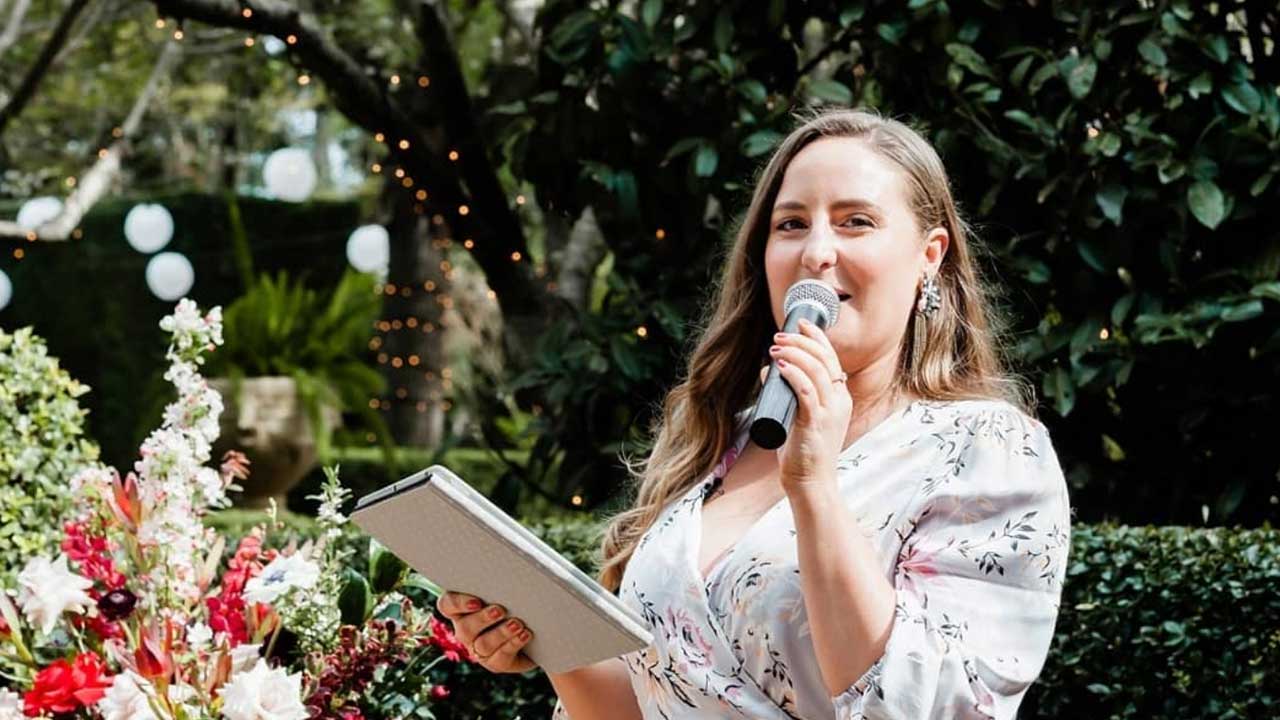 Kersytn Walsh has made a business out of one of the happiest days of people's lives - with a twist.
Not only does she offer wedding planning, wedding day coordination, and MC services through her company, but she also offers 'bridesmaid for hire' services.
As a professional bridesmaid, Kerstyn can perform her usual roles of planning, coordinating, or MCing, but can also just be by the bride's side on the day. On her website, Kersytn explains the role of professional bridesmaids by writing, "We are the friend, the cheerleader, the hand-holder, and support system you need by your side throughout planning and preparing for your wedding! We offer the kind of support you'd expect from your bestie, AND we're not afraid of some heavy lifting!"
Their services can cost as much as $9000 a ceremony, and Kerstyn has been a bridesmaid over 150 times since starting her business in 2015 after deciding a career in real estate wasn't for her.
She fell into the role after being made the host at her friend Annie's wedding, which saw her coordinating many of the vendors and guests on the day. Kerstyn told the Daily Mail, "I've always loved performing, and I suddenly had an epiphany that I wasn't doing a job I loved."
View this post on Instagram
Soon after, she handed in her notice and established her own business. While she volunteered her services to several friends to kickstart her business, "word spread towards the end of 2015, and it wasn't long before I was attending four weddings in two days and between 30 and 40 a year".
She estimates that she has been a professional bridesmaid at over 150 ceremonies, and she has a closet of more than 70 dresses she has saved from her numerous weddings.
While the full bridesmaid package costs around $9000, on-the-day coordination is around $2000. Kerstyn explained that women often hire her to do the running around and coordination on the day so their friends and family can relax and enjoy the day. "Brides often need someone who is willing to do all the jobs - whether it's consult with the vendors or fix the speakers for the DJ. They want their friends and family to be fully present for the wedding, while I can help with chores."
Image: Instagram