Millions earned in coronavirus fines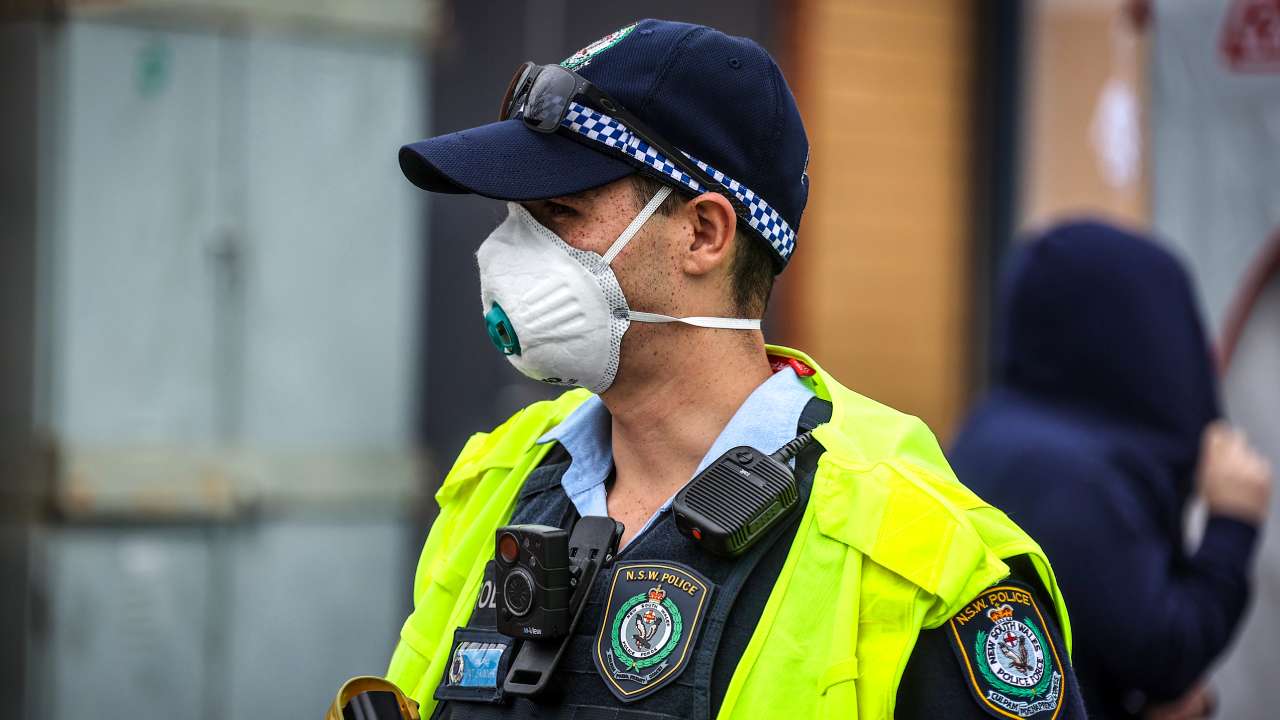 Across Australia, each state and territory has enforced their own public health orders to deal with the coronavirus pandemic, by handing out fines and penalties to encourage Aussies to comply.
While Australia's two biggest states have not disclosed the total amount of revenue they have received from these fines, the ABC reports that an estimate of $5.2 million has been raked in since pandemic laws came into effect in March this year.
States like Tasmania are keeping the financial penalty relatively low at $756, however in Victoria, which is facing the nation's worst outbreak, a fine could cost up to $1,652.
Queensland
In Queensland, the maximum fine for breaching the state's public health order is $4,003.
QLD police have issued 2,168 infringement notices worth $2,998,872 from March 27 to July 27.
Due to Queensland's Public Health Act, state and local government officers can hand out infringement notices.
A Queensland Government spokesperson says funds from fines go towards the state's consolidated revenue.
"Tough penalties apply to those who do the wrong thing by deliberately breaching the rules and putting the lives of others at risk," the spokesperson told the ABC.
"Queenslanders have done a great job in uniting against COVID-19 … by complying with health rules, we can keep ourselves, our families and all Queenslanders safe."
Western Australia
In WA, people infringing the rules will cop a $1,000 fine.
A WA Government spokesperson said the total fines issued had not exceeded $140,000.
"In the rare cases where police have issued infringements, the breaches have been pretty obvious and careless of other people's health, safety and lives," the spokesperson said.
"The McGowan Government has spent hundreds of millions of dollars responding to the pandemic and is investing billions of dollars on projects to drive economic and social recovery across the state."
South Australia
South Australia's first infringement was handed out on March 29, and a total of 448 notices totalling $503,750 have now been issued.
A spokesperson has said any revenue received from fines was placed into "consolidated accounts in accordance with section 17 of the Expiation of Offences Act 1996".
A consolidated account is a set of accounts that combines a number of separate smaller accounts.
Tasmania
Tasmania Police has issued a total of nine infringements to individuals, at $756 each which totals $6,804.
ACT
In the ACT, police issued the territory's first fine for a breach of coronavirus restrictions from July 17.
Any revenue collected from infringements and fines in the ACT is "redirected into support for our local business community and health system to support Canberra through the COVID-19 pandemic", a spokesperson said.
Northern Territory
Northern Territory police has so far issued 146 infringements for coronavirus-related breaches at $1,106 each which totals out to $161,476.
Authorities in NT had conducted more than 30,000 compliance checks as of July 30.
Victoria
Victoria Police have the power to issue on-the-spot fines of up to $1,652 for individuals and up to $9,913 for businesses which don't follow the directives of the Chief Health Officer.
Fines of $200 are also issued to individuals who refuse to wear a mask.
A spokesperson has said that all the revenue from infringements is being used to pay for the state's key services and infrastructure. All revenue from infringements was used to pay for the state's key services and infrastructure.
Victoria does not and will not release the money made from penalties, fines, and infringements, and instead will be aggregated and published into the Victorian budget later this year.
New South Wales
It is not clear as to where the money made from penalties is going, or how much exactly the state has raked in.
Join Over60
Join our community of over 400,000-plus members today and get the latest Over60 news, offers and articles.
Get all the latest Over60 news, offers and articles.