Review: A sustainable bra worth the splurge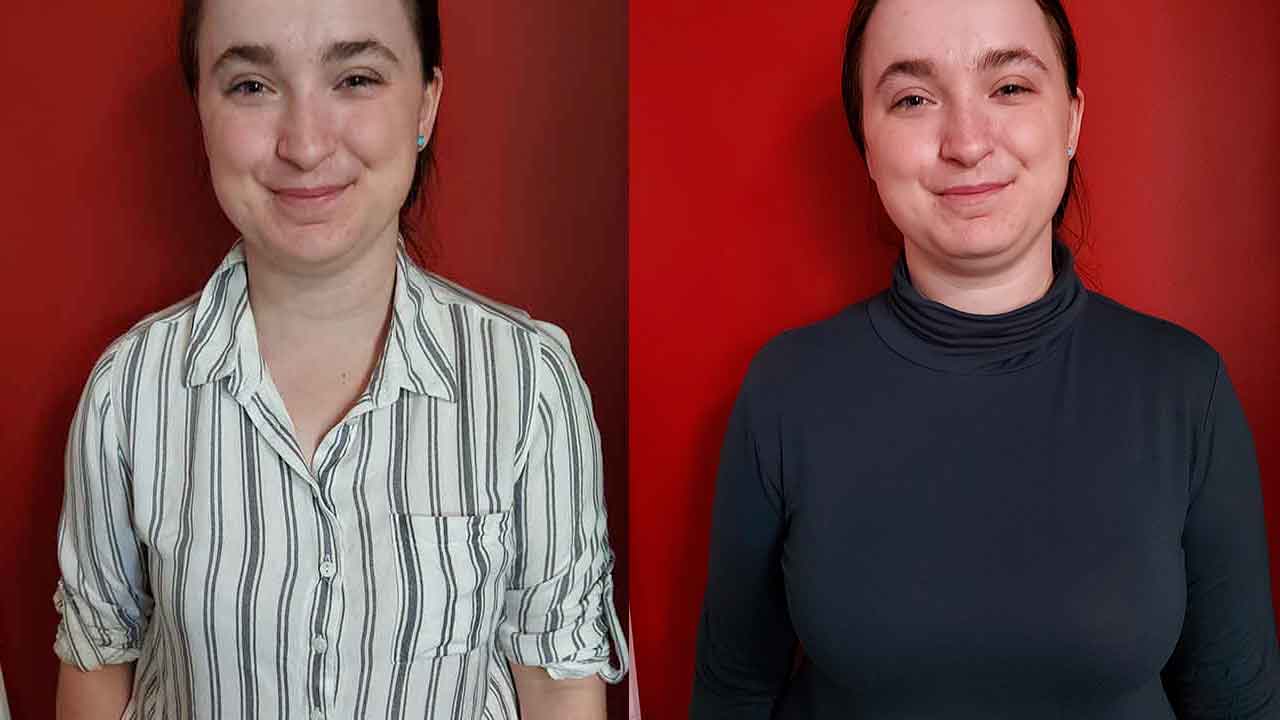 Finding a bra that meets our lists of wants and needs - comfort, support, colour and more - is almost always a chore and can come with a high price tag.
And as a regular bra-wearer, having to replace my old, trusty pieces with something new is a task I put off until I absolutely have to.
Despite my reluctance to wear anything except my trusty (and well-worn) T-shirt bras, I decided to try Bendon's Conscious Simplicity Contour Bra ($59.95), which is the brand's first range of recycled lingerie.
Their bras are made with recycled foam for the cups, 73 percent recycled nylon fibres for the straps, and 93 percent recycled yarn for the back fabric.
The contour bra (pictured) can be paired with a matching boyleg brief, both made from recycled materials. Image: Supplied
The range - available in contour, underwire, and maternity bras - can be paired with boyleg briefs which all feature botanical-inspired lace made with 50 percent recycled nylon fibres.
After taking it for a test drive - from quick trips to the shops to full 9am-5pm work days - here are some of my thoughts.
Barely there… save the straps
Initially, I was concerned I'd picked the wrong size despite checking my measurements, but upon trying it on I found it was a perfect fit. Plus, it felt as if the bra was barely there but still supportive.
But, I noticed the edging of the straps would dig in each time I put it on, though it becomes less noticeable during longer wears.
I'm pleased to report that the bra barely showed under some of my more notoriously thin white shirts, which even my beige favourites could sometimes be spotted through, but would still be visible through cotton t-shirts.
The contour bra is hard to spot in even my tightest of turtlenecks or white business shirts. The size pictured is an AU/NZ 16C.
On top of that, an initial play around with the straps meant I wasn't constantly adjusting them during the day (a common problem among my former-favourites).
However, the band did start to make its presence known by the end of some of my longer days, when I would first put it on at 6am and only take it off at around 9-10pm.
Despite this, the Conscious Simplicity Contour Bra has become my new favourite and I am on the cusp of adding more to my wardrobe (though an expansion of colour options would be nice).
In summary, here are some pros and cons to consider if you're thinking of giving it a try.
Pros
Comfortable and feels supportive even during longer wears

Eco-conscious

Hardy, quality materials that are still comfortable

Concealed under most whites (despite its colour)

Wider range of cup sizes, with a maximum size of 22J
Cons
Slightly uncomfortable edging on the straps that can dig in

Limited colour options (only pink at the moment)

The cost ($59.95 RRP)

Limited underbust/band sizing, with a maximum size of 22 (102cm)
The Bendon Conscious Simplicity range is available from the Bendon website
here
.
EDITOR'S UPDATE (12/4/22):
The Conscious Simplicity range is now available in black, with a Dark Rhubarb colour to be released in November 2022 with a maximum size of 20E.