Are you sitting on a gold mine?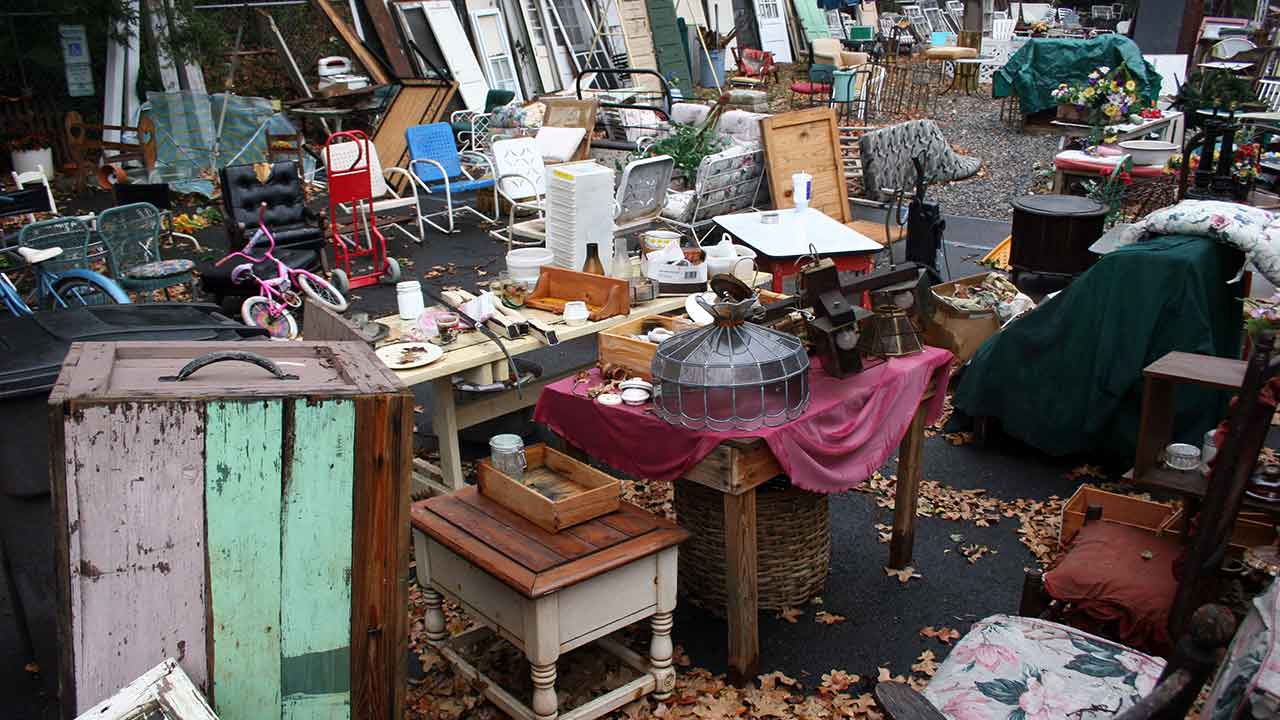 Vintage handbags
OK, answer honestly: How many posh handbags have you accumulated over the years? And how many are piled in a dark corner of your closet? Fashion history is fun to look at and to collect, and such a collection could earn you a sizable chunk of change. "Vintage Chanel in good condition will retail on a secondary market for $US2,000 to $US3,000 – or even $US400 if it is in poor condition," says Marie Dietrich, an appraiser at Gary Germer and Associates. Prada, on the other hand usually sells for much less, says Dietrich, though the nicer ones still go for $US500 to $US800. Here's where you can sell posh handbags and other specialty items online.
Postcards
Almost everyone has random old postcards lying around in a drawer. A single postcard can sell for as little as $2 or as much as a few hundred dollars, depending on a few factors. According to Warwick & Warwick, the age, rarity, condition, and subject matter all play a role. If the postcard is signed by someone noteworthy, has a message of historical significance, or has a sought-after postage stamp or postal markings, it will bring in more. Some of the more popular collectible postcards can be Art Nouveau and Art Deco style, or feature social history, street scenes, or transportation.
TV Guides
Speaking of nostalgia, the April 9-15, 1983 issue of TV Guide featuring Elvis Presley on the cover sold for $US36 on EBTH. Although TV Guides are easy to find at garage sales and flea markets, what people seem to desire is the subject matter on the cover – especially if it fits into their collection. Fans of Elvis Presley make up a big portion of the market for TV Guides featuring him.
Polaroid camera
There are plenty of people willing to pay a pretty penny for your Polaroid. Taking a picture and watching it develop before your eyes has always been cool. Plus, once a Polaroid shot develops, it looks like the vintage filter on Instagram. A Polaroid instant camera with film recently sold on EBTH for $US152; a fancier Polaroid with a gold- and leather-bound case was snapped up for $US553 on EBTH. Buy these items now and stash them for safe keeping because they will be worth a lot of cash down the road.
Retro video games
Maybe it's because of the fascination with gaming, the vintage artwork, or the fact that as adults, the games people were denied as children are affordable to them now – and desirable. "Retro video games are currently enjoying a renaissance in popularity," says Denny. What that means for you if you have them stacked away in a closet is extra dosh. This past June, EBTH auctioned off a collection of vintage Sega games for $US2,382, but single titles do very well on their own. A 2001 Smash Bros. Melee for Nintendo GameCube just sold for about $US37 on eBay.
Written by Lisa Marie Conklin. This article first appeared in Reader's Digest. For more of what you love from the world's best-loved magazine, here's our best subscription offer.