These 'tin heads' are looking for apprentices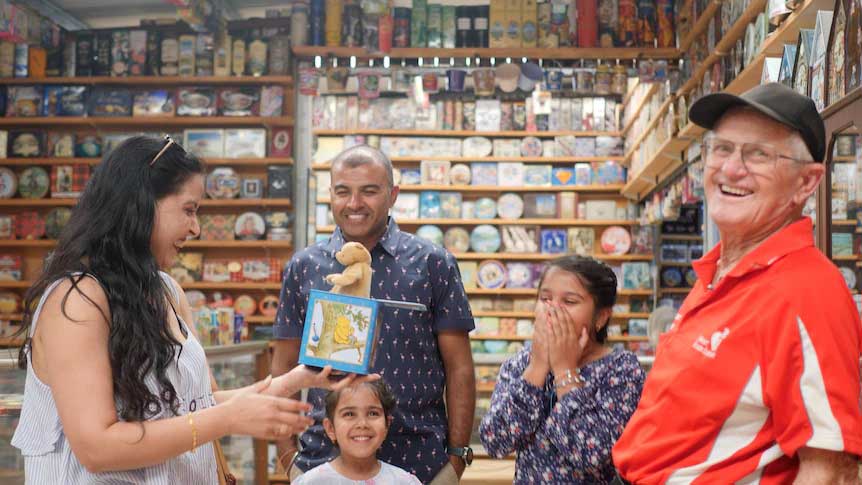 When Robert and Margaret Gaston realised they had a lot of tins some 16 years ago, it signalled the start of collecting spree.
Today the West Australian duo have a collection of more than 12,000 unique tins on display in a huge shed on their Geraldton property dubbed the Tin Heads Museum.
With some dating back hundreds of years, it wasn't long before their collection drew overseas tourists, journalists, and even an international TV crew.
"I can claim the biggest collection in Australia," Mr Gaston said.
But as dementia started to affect Mrs Gaston's memory and Mr Gaston's health began declining, Robert started the search for the next generation of tin heads.
"There's too much history in the place to chuck it all away," he said.
The Tin Heads Museum is more than just a collection for the pair who relish finding new tins, discovering the stories behind them, and chatting with similarly-interested visitors.
The oldest tin in their collection was made in about 1635.
Another features Queen Victoria and dates from 151 years ago.
"You could come along and say 'oh, my grandma used to have a tin like that and I was only allowed to have a biscuit when she said I could'. It brings back memories in people," Mr Gaston said.
The profits from museum visitors are all donated to the Heart Foundation, with Mr Gaston planning to hand over $2,000 this year alone.
Mr Gaston said the new owners could take the museum on as a business or donate the funds to a worthy cause.
"I was hoping to spend the rest of my life here but that's not going to happen now," Mr Gaston said.
"I would love to know that it was going to be in good hands so that it can carry on because I would love to be able to come back myself in a few years' time and have a look at it again.
"And it should mean a lot to the people of Geraldton — that there's something in Geraldton that you won't find anywhere else in Australia."
Image credit: ABC