Peter Dutton reveals rare skin condition after "appearance shaming"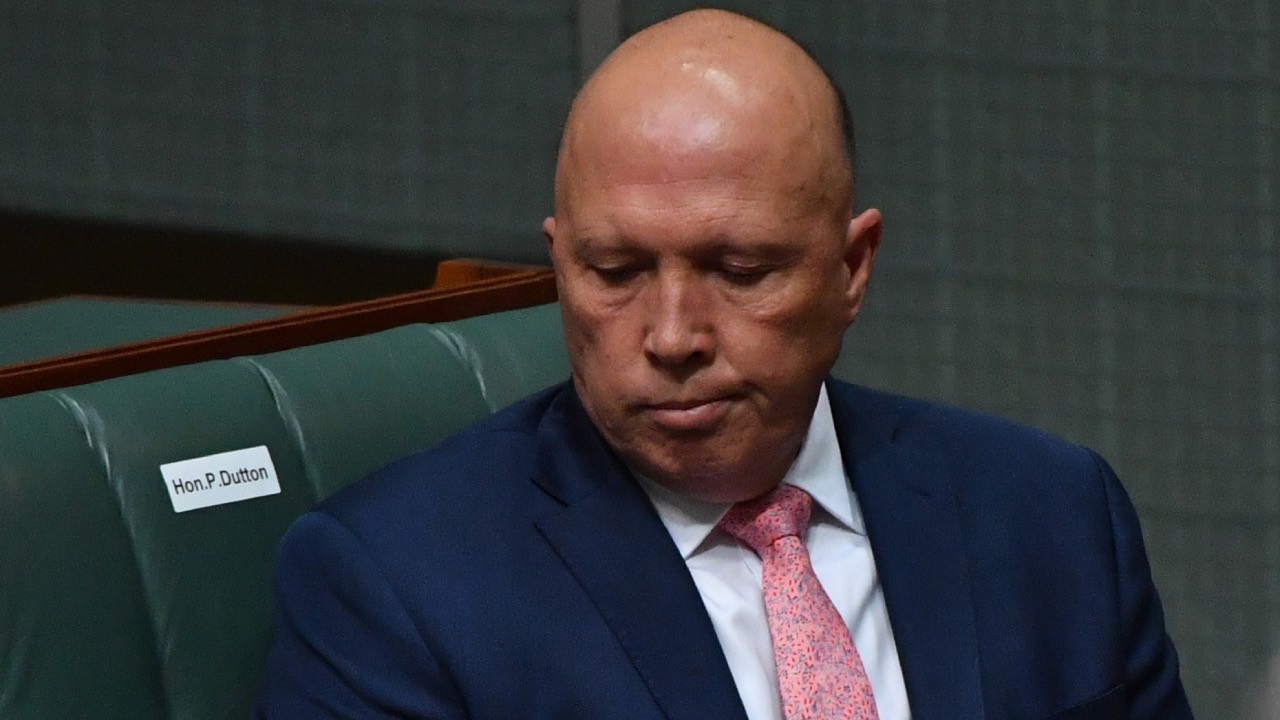 Liberal MP Peter Dutton has revealed he suffers from a rare skin condition, following a slating from Labor MP Tanya Plibersek, who likened him to Voldemort.
Dutton said he is not "bald by choice" and blames his hair loss on an unnamed condition.
Responding on Thursday to Plibersek's comments, Dutton said while he's "not pretty" he will be an effective Liberal leader.
"Look, it's water off a duck's back,'' he told Ray Hadley on 2GB.
"You read all that sort of stuff online ... in the sewer of Twitter all the time, and I think it's unfortunate."
"But, you know, she's apologised for that. I just don't think you need to be nasty and mean."
He went on to tell Hadley that he was diagnosed with a mystery condition that caused his hair to fall out.
"I'm not bald by choice. OK. And, you know, I was diagnosed with a skin condition a couple of years ago, which is just a reality of getting older as well," he said.
"So, you know, I'm not the prettiest bloke on the block, but I'm going to be pretty effective. And I love this country. We live in the best country in the world."
Tanya Plibersek apologised to Peter Dutton for likening him to the Harry Potter villain in a recent radio interview when asked of her opinion of the Liberal MP.
Speaking to Scott Emerson on the 4BC radio station, Ms Plibersek said, "Well I think there will be a lot of children who have watched a lot of Harry Potter films who will be very frightened of what they will see at night, that's for sure."
"What, are you saying he looks strange, he looks odd?" Emerson asked.
"I am saying he looks a bit like Voldemort and we will see whether he can do what he promised he would do when he was last running for leader, which is smile more," she said.
Image credits: Getty Images