Charlie Teo's "miracle girl" dies at 14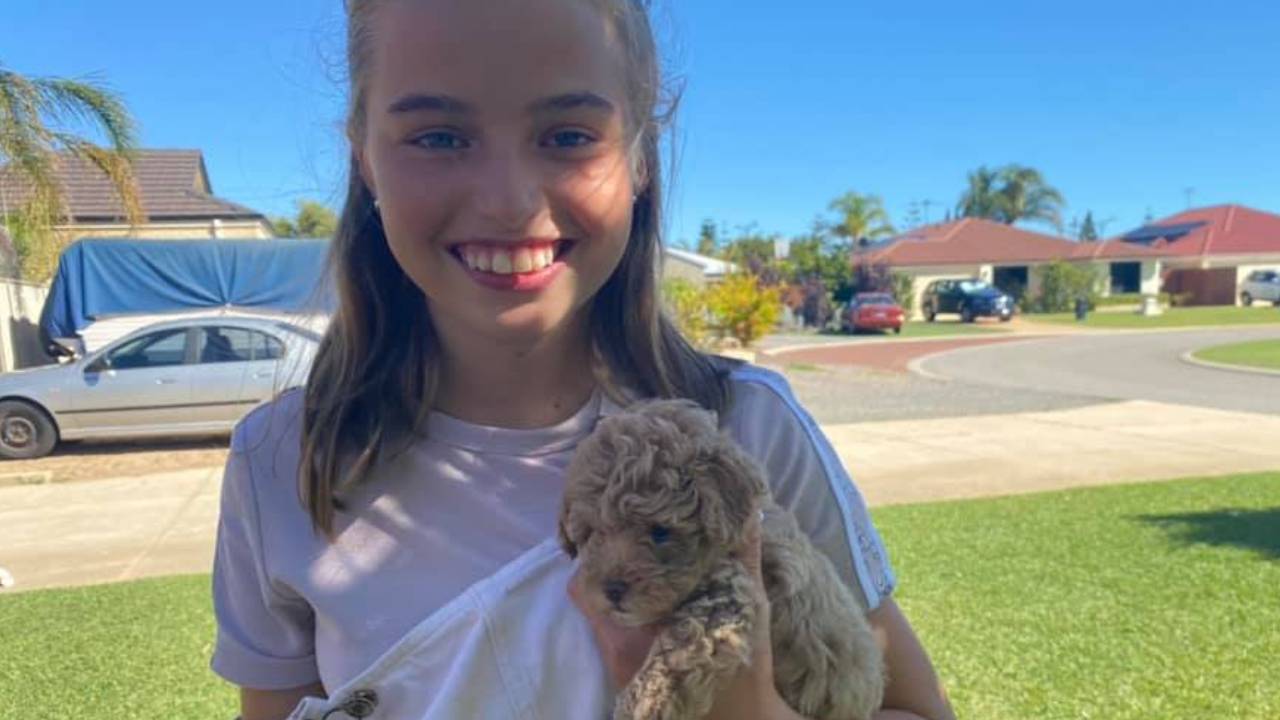 Milli Lucas has died at the young age of 14 after a battle against terminal cancer.
Lucas made headlines after being dubbed the "miracle girl" operated on by controversial neurosurgeon Dr Charlie Teo.
Her mother, Monica Smirk, said that the teenager wanted to reach her 14th birthday before passing away.
"Our hearts are broken, our angel is now flying high and the world will never be the same,' Monica Smirk wrote.
"Baby girl, you were the full package, smart, funny, athletic, beautiful and could sing like an angel.
"That's why they took you early you had all lessons completed."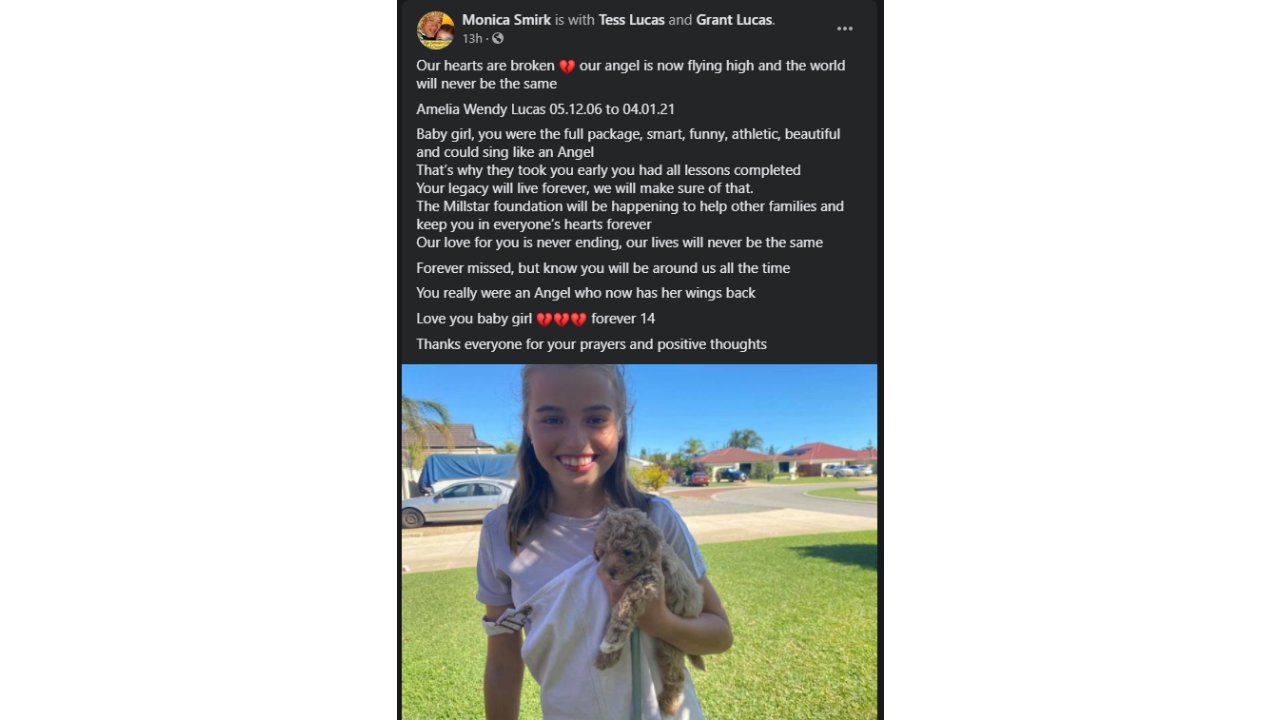 Lucas was diagnosed with a Grade VI Glioblasomaat at the age of nine and was initially given just 12 weeks to live.
After undergoing experimental surgery with Teo and earning her nickname, 98 per cent of the tumour was removed from her brain and she was given more time.
After the successful surgery in 2019, there was more heartbreak for the family as it was revealed in early 2020 that she'd been diagnosed with cancer for the third time.
She flew to Sydney to Dr Teo so he could perform an intensive eight-hour surgery that doctors in Western Australia refused to do as it was too dangerous.
In December, her mother said that she knows "the sadness that is coming".
"So hard to be happy, for both of us we tried and made sure she had an awesome day," Ms Smirk said.
Milli "swam and watched movies" with all those who had supported her for the last five years.
"Milli was spoiled rotten and there are so many incredible people out there that care and support her we are very humble."
Photo credits: Facebook