Dean Stockwell, star of Quantum Leap and Blue Velvet, dies at 85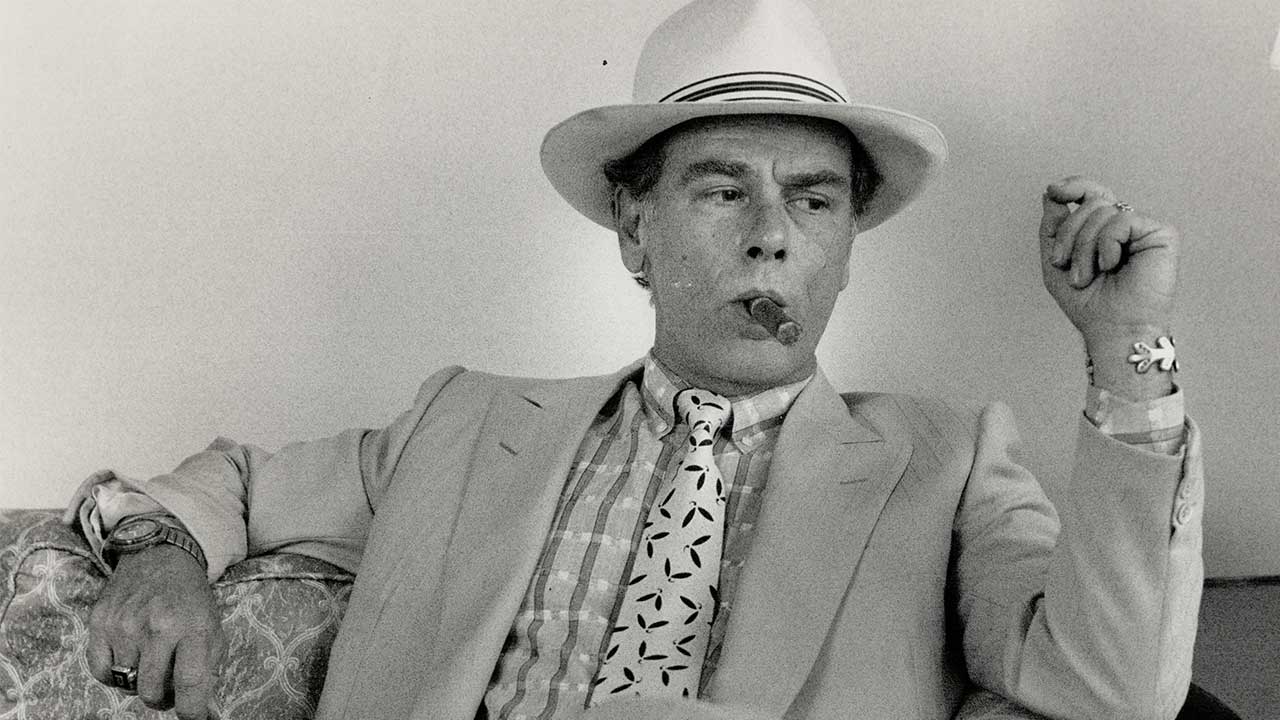 Actor Dean Stockwell has passed away at the age of 85. According to a family spokesperson, Stockwell died of natural causes at home over the weekend, leaving behind a legacy that includes an early career as a child actor before quitting the industry at the age of 16, only to be drawn back into it in his 20s, where he would go on to star in films such as Quantum Leap, Blue Velvet, Dune, and Married to the Mob.
His family said in a statement, "Dean spent a lifetime yo-yoing back and forth between fame and anonymity," his family said in a statement. Because of that, when he had a job, he was grateful. He never took the business for granted. He was a rebel, wildly talented and always a breath of fresh air."
Stockwell, born to actor parents, grew up in North Hollywood, and started his career as a child actor during Hollywood's Golden Age, making his Broadway debut in 1943 before being signed to a contract with MGM that saw him starring alongside Gregory Peck in The Valley of Decision and Gene Kelly and Frank Sinatra in Anchors Aweigh, both when he was just nine years old. In 1947, at the age of 11, he starred alongside Peck once more in Elia Kazan's Gentlemen's Agreement, playing Peck's son.
The 1950s saw him move back and forth between film and the emerging medium of television, before taking a break in 1951 and not acting again until 1956. The late 50s, 60s, and 70s saw Stockwell primarily appearing in countless television shows such as Alfred Hitchcock Presents, Dr Kildare, Bonanza, and Wagon Train, although there were a few memorable forays into film, including a role in Psych Out alongside Jack Nicholson and Bruce Dern.
🎶 In Dreams 🎶 The late Dean Stockwell in David Lynch's BLUE VELVET (1986) 💙🎙 pic.twitter.com/H3wZmmyvMC

— Criterion Collection (@Criterion) November 9, 2021
The 80s saw him star in some of his most memorable roles, such as Walt Henderson in Paris, Texas, and Ben in David Lynch's 1986 film Blue Velvet, after previously working with Lynch in his 1984 adaptation of Dune. For his role as Tony "the Tiger" Russo in the 1988 film Married to the Mob, Stockwell was nominated for an Oscar.
Another memorable role of Stockwell's was that of Admiral 'Al' Calavicci in the sci-fi series Quantum Leap, which ran for five seasons between 1989 and 1993 and for which he was nominated for four Emmy Awards. Co-star Scott Bakula, who played Dr. Sam Beckett, said of Stockwell, "He became a dear friend and a mentor and we grew very close over the next five, very intense years… In spite of having a career that came and went several times during his seventy plus years in the business, he was always grateful and delighted to have the chance to keep working."
Image: Jim Russell/Toronto Star via Getty Images