Di Kershaw's final days revealed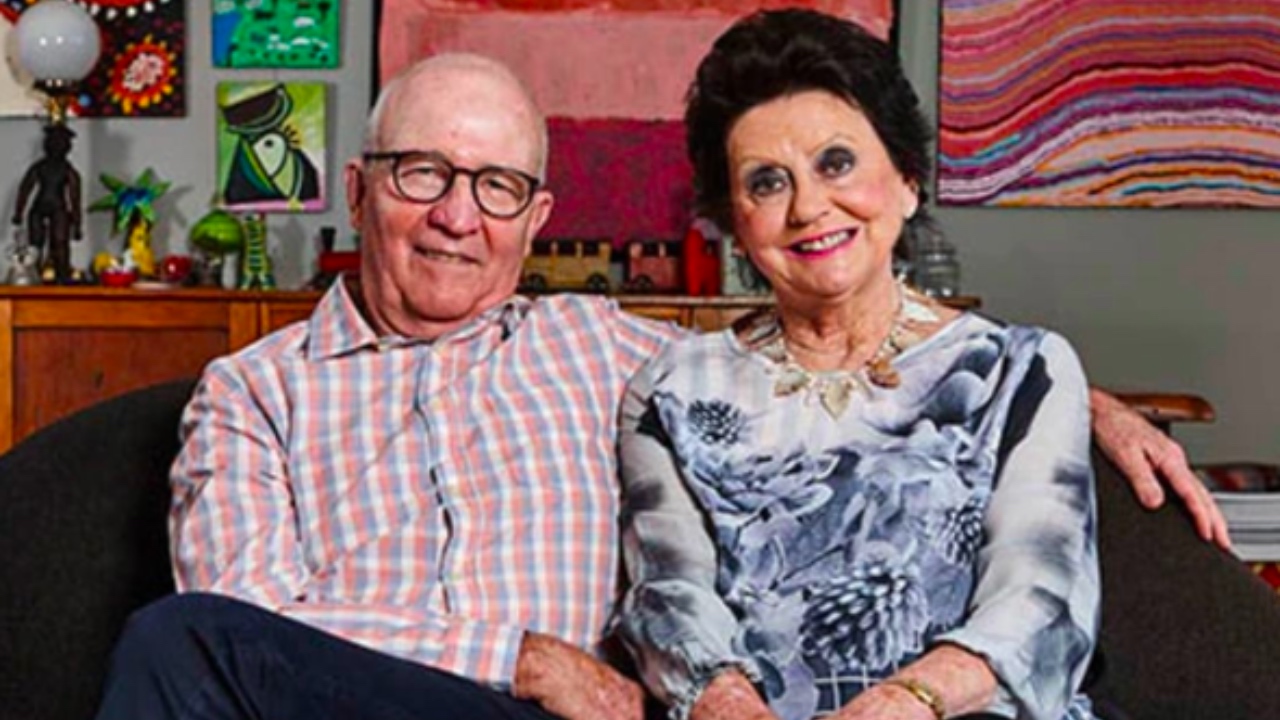 The final days of late Gogglebox star Di Kershaw have been revealed, with her grieving husband Mick sharing how she wanted to end her life "sooner rather than later".
Di passed away last week after a short battle with throat cancer: a diagnosis she kept mostly private.
Mick revealed that his late wife was receiving treatment for nine weeks at Sydney's St Vincent's Hospital in Darlinghurst before being shifted to nearby Sacred Heart Hospice, where she passed away after two weeks.
He went on to tell Daily Mail Australia that Di was being fed intravenously in her final days, which she spent surrounded by loved ones.
"The cancer spread and was inoperable. The only alternative to that was chemo or radiation but she was far too weak to be put through that," he said.
"She would have hated to sit around here for six months being incapacitated. So she made the decision to end it earlier rather than later."
"Part of that decision was thinking about us. A big part of that decision was not wanting to put us through that."
The couple, who had been a main fixture of Gogglebox since season one, had been married for more than 50 years and were Indigenous art dealers.
Entertainment reporter Peter Ford broke the news of Kershaw's passing on 3AW, describing her as a "great talent".
"She's been sick sadly for a couple of months now, so condolences to Mick and the entire family," Ford said.
"She was great talent – the producers struck gold when they found her."
Image credits: Foxtel