Doctor makes international headlines for unusual note on patient's chart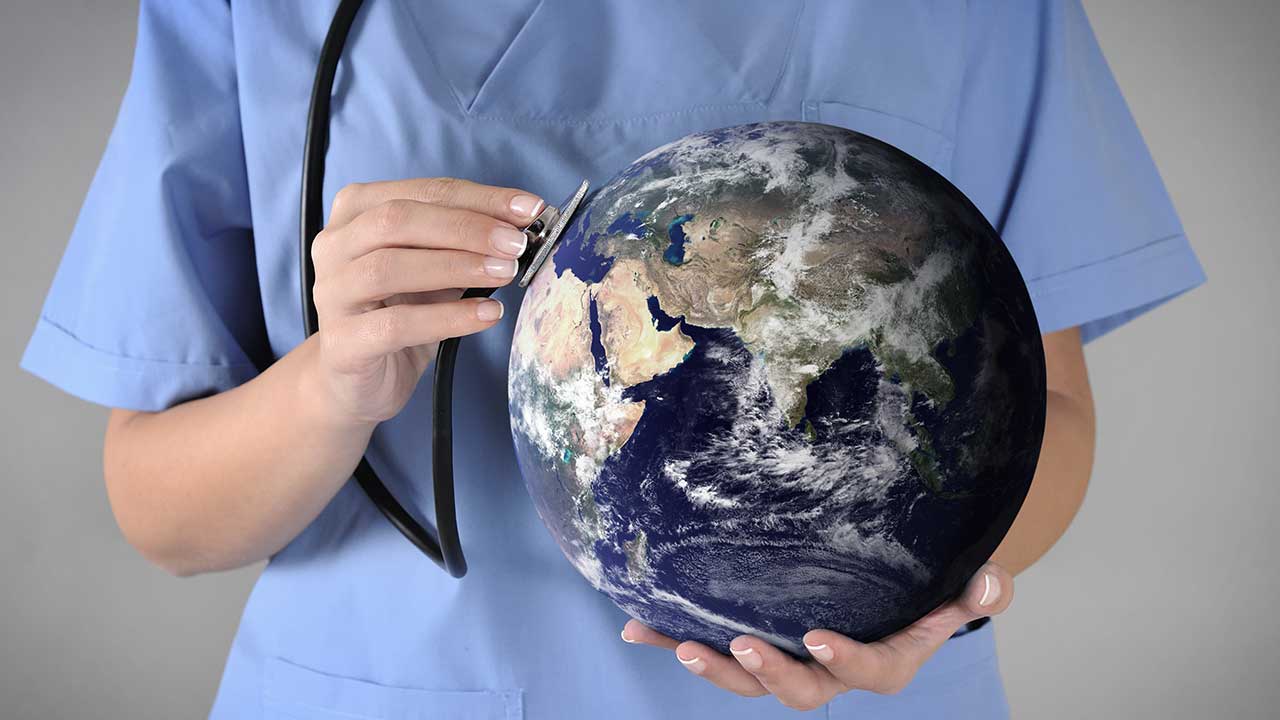 A Canadian doctor who cited climate change on a patient's medical chart and attracted worldwide attention has now clarified what he meant by doing so.
During a heatwave in Nelson, British Columbia, in late June, a 70-year-old woman's health deteriorated, and GP Dr Kyle Merritt believed that extreme weather conditions during the North American summer were a contributing factor. The woman was already suffering from diabetes and heart failure, and lived in a caravan with no air conditioning, during a heatwave that would come to be known as the hottest and deadliest in Canadian history.
Speaking to Yahoo News, Dr Merritt said, "Oftentimes it's vulnerable patients that are the most affected. It's people who don't have air conditioning in their homes in the case of the heat dome, or live in places where they can't get away from the wildfire smoke. '
"To see a patient affected that way and being forced to come in and get admitted to hospital because where they're living is not really safe for them anymore, I found it upsetting. " wanted to think about the the underlying factors that were driving (her deterioration), so that's why I wrote it down."
Dr Merritt clarified that he only mentioned climate change on one patient's chart, as he believed it "had to be part of the reason" his 70-year-old patient was admitted to the emergency room. He said he "wasn't trying to make a big deal out of it", but felt that it was important for both him and his colleagues to "recognise the truth" and acknowledge the contributing factor of climate change on people's ill health.
While some headlines have claimed he diagnosed a patient with 'climate change', Dr Merritt confirmed that this was not the case, as "climate change is not a medical condition", but merely a contributing factor which can worsen existing illnesses, much like exposure to any extreme temperatures or weather conditions can worsen people's health.
He explained, "The diagnosis has to be a specific medical condition that's recognised as a medical condition. As physicians, we can't just start making things up, of course we work within a medical framework."
The links between climate change and people's health are already well documented, with the World Health Organisation describing climate change as the "biggest health threat facing humanity". The WHO predicts that between 2030 and 2050, climate change is expected to cause approximately 250,000 additional deaths per year, primarily from malnutrition, diarrhoea, and heat stress. This is because climate change severely impacts the social and environmental determinants of health - clean air, safe drinking water, sufficient food and secure shelter. Without these basic necessities, it becomes incredibly difficult for people to maintain good health.
Dr Merritt told Yahoo that he hopes that in the coming years, GPs will seek to recognise the impact of climate change on the health of their patients. He said, "In a lot of places, and certainly in my corner of the world, we're starting to see the direct impacts of climate change on human health.
"It's always difficult to make the link, but it's got a lot more clear as time has gone on."