Heartwarming update for toddler who suffered catastrophic burns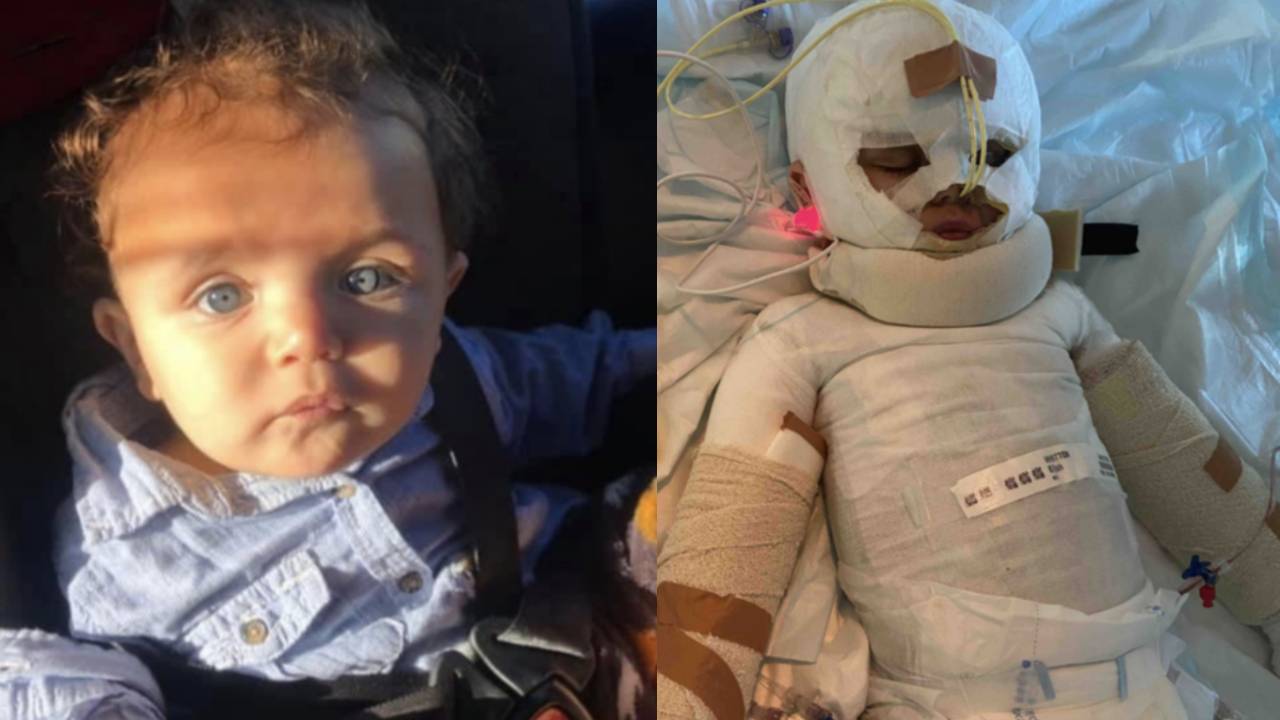 The family of the boy who suffered burns to 40 per cent of his body have shared a heartwarming update.
Elijah Whitton was left in critical condition after a fire ripped through the family home in Mildura, Victoria on May 1.
The two-year-old was rushed to hospital where he was placed in an induced coma due to the devastating burns to 40 per cent of his body.
Almost three weeks later, Elijah's sister Alyia shared an update on his condition after his third wound debridement.
"Elijiah came out of his third wound debridement surgery on May 12," Alyia wrote on the GoFundMe page.
"He has adapted well to the changes made. Elijah had skin grafting to his face and to his lower body.
"His swelling has reduced and his skin has improved. His breathing tube has been removed and he is now breathing on his own. Both of his eyes have opened.
"However, he is still getting used to the new changes, he's been a bit more agitated since coming out of surgery, which is expected.
"He is recovering incredibly well!!
"Thank you to everyone who has contributed to Elijah's fight to recovery, words will never be able to summarise how grateful we are."
Aliyia also said that Elijah had his fourth wound debridement on May 19 - she is yet to update on the progress.
If you would like to donate to Elijah's family go to the GoFundMe link here.
Images: GoFundMe/7News