Heroic bus driver saves woman and 4-year-old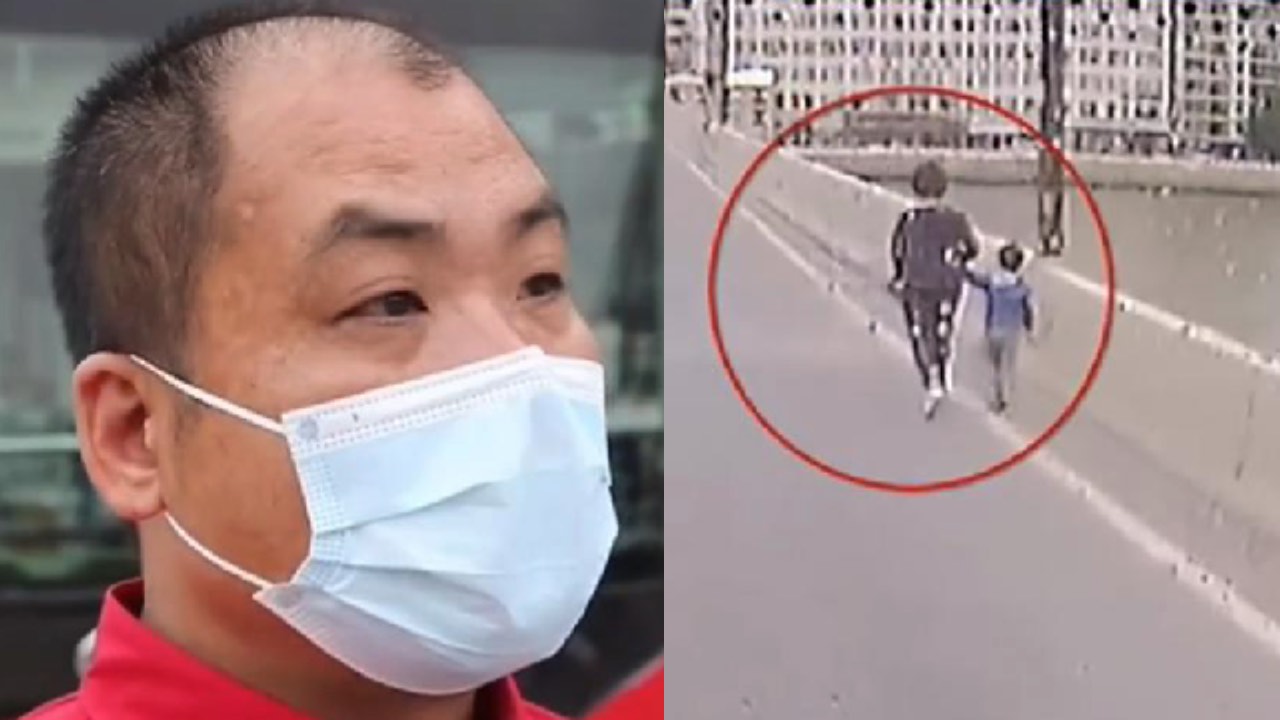 A bus driver has been hailed a hero after his quick reaction saved a woman and her four-year-old son from the ledge of a bridge.
According to surveillance footage, the woman and her child were walking along a non-pedestrian bridge in the southern Chinese city of Guangzhou.
The video then shows the mother begin to lift her son over the barrier of the bridge and place her own leg over the side.
The bus driver, Zhang Zhide, pulled up to the pair and rushed out of the bus before wrapping his arms around them both and pulling them to safety.
Passengers on the bus rushed to the aid of the driver as the woman continued to struggle.
Speaking to reporters Guangzhou Daily about the incident, Mr Zhang, 48, said he was thankful he managed to prevent a tragedy with just seconds to spare.
"When I think of it now, I'm quite scared, because the guardrail is very short. If I arrive later or if I don't have enough strength, the consequences would be unimaginable," he said.
Mr Zhang said he was watching the woman carefully as he could sense something was not quite right.
After passengers helped the woman to calm down, she was taken to the local police station where a relative picked up her four-year-old child.
The Guangzhou Public Transport Group said Mr Zhang would receive a reward for his behaviour while on duty.
This was not the first time Mr Zhang has helped someone while on duty, as he recalled once helping a pregnant woman get to a hospital.
"We also maintain a high degree of vigilance at all times. We can help others and it makes me feel that this job is more meaningful," he said.
The video of the surveillance footage has since been viewed more than 250 million times, with many praising Mr Zhang's efforts.
Image credits: Weibo / Guangzhou Daily