Nat Barr reveals the sweet way her husband is caring for her while sick with Covid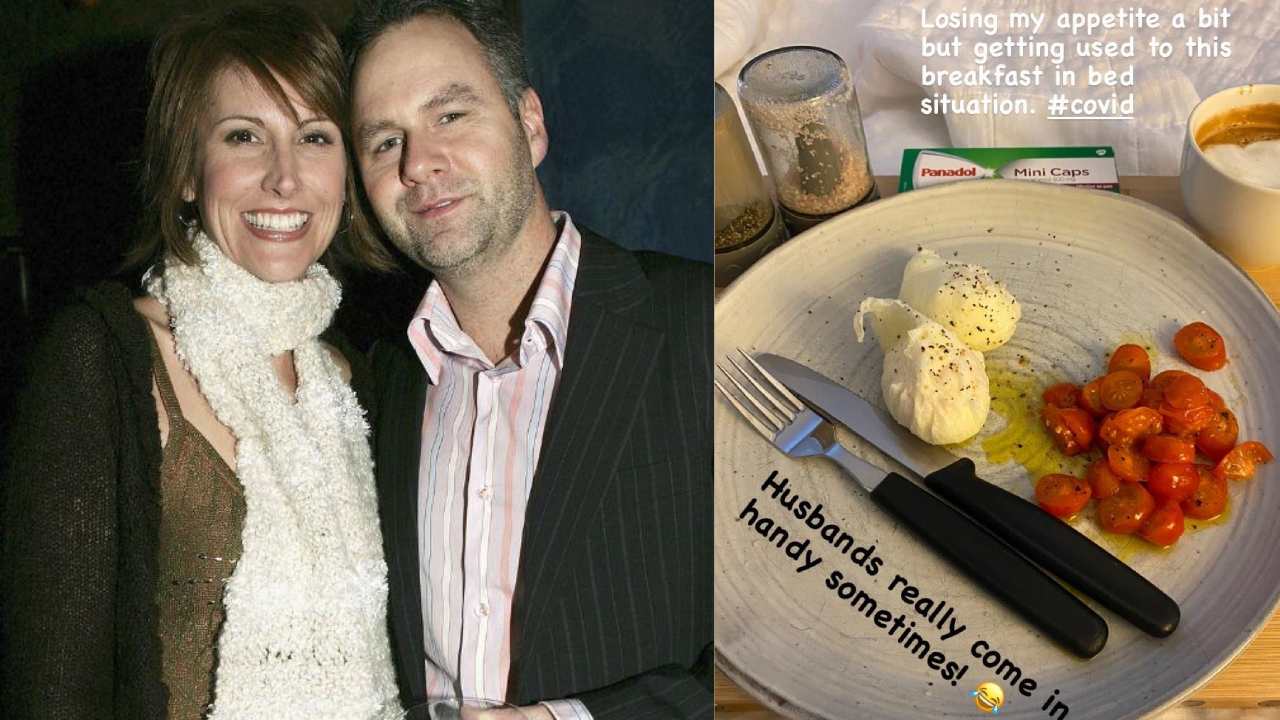 Natalie Barr's husband, Andrew Thompson, is providing the best possible care for the beloved presenter while she battles COVID.
The 54-year-old has been out of action from Sunrise all week while isolating, and now she has revealed how her husband is helping her recover.
She posted a picture of her breakfast in bed on her Instagram stories, which consisted of two perfectly poached eggs and pan-fried cherry tomatoes.
The mother-of-two also had a homemade coffee with a side plate of painkillers.
However, there was one slight issue with the gesture - the Covid side effects.
"Losing my appetite, a bit but getting used to this breakfast in bed situation #COVID," she wrote.
Nat then gave her husband a shoutout by writing, "Husbands really come in handy sometimes."
The couple tends to keep their relationship lowkey, and the film editor and journalist share two sons.
During an interview with Stellar in 2020, she gave a rare insight into her family life. "I feel like I have two lives. I have this TV life, with the false eyelashes and the hairpieces, but then the rest of my life is like every other mum's," she told the publication.
"We've been together 30 years now and I feel so lucky that we started as best friends. It's a great way to begin a marriage."
Images: Getty / Instagram