Queen Elizabeth welcomed to jubilee event with rousing applause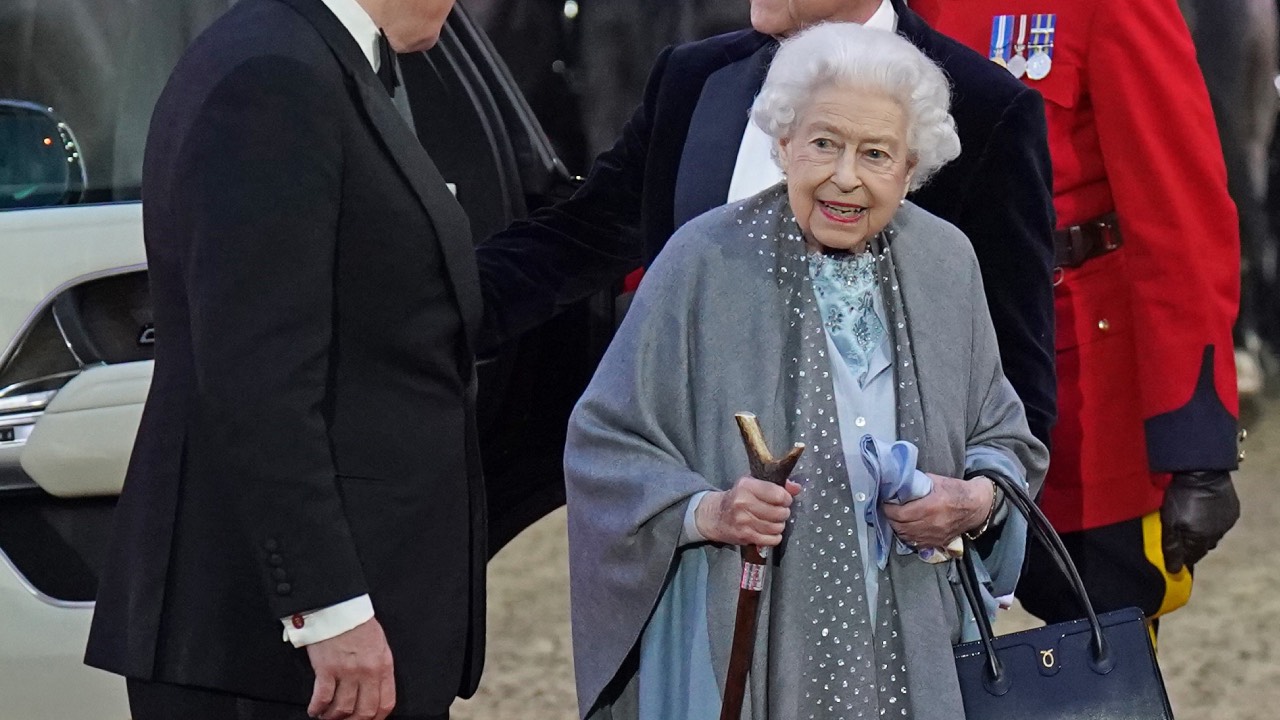 Queen Elizabeth has been welcomed to a major Platinum Jubilee event with an overwhelming round of applause.
Her Majesty arrived at A Gallop Through History, a star-studded show featuring acting and musical performances alongside horse displays on Sunday.
Thousands of royal enthusiasts packed into the grounds of Windsor Castle, and rose to their feet with an almighty round of applause as the 96-year-old monarch arrived.
Despite health issues forcing her to cancel multiple engagements in recent weeks, Queen Elizabeth then walked unaided along a red carpet to her seat using a walking stick.
Her Majesty wore a glitzy grey cardigan and blue dress to the outing and was joined by her son, Prince Edward.
In celebration of the Queen's 70 years on the throne, the televised event featured more than 1,300 performers, 500 horses and was attended by multiple big names including Dame Helen Mirren, Tom Cruise and other members of the royal family.
Cruise said it was "a real honour and privilege" to be a part of the Queen's Platinum Jubilee celebrations.
"What she has accomplished is historic. She has met presidents, world leaders, people from all walks of life," the Top Gun star told reporters.
"Not just Americans, but the world knows the dignity, devotion and kindness, that is what I have always felt about her.
"Someone that understands her position and has held it through a history that's just been extraordinary the past 70 years."
Image credits: Getty Images