Your weekly horoscope for December 20th 2021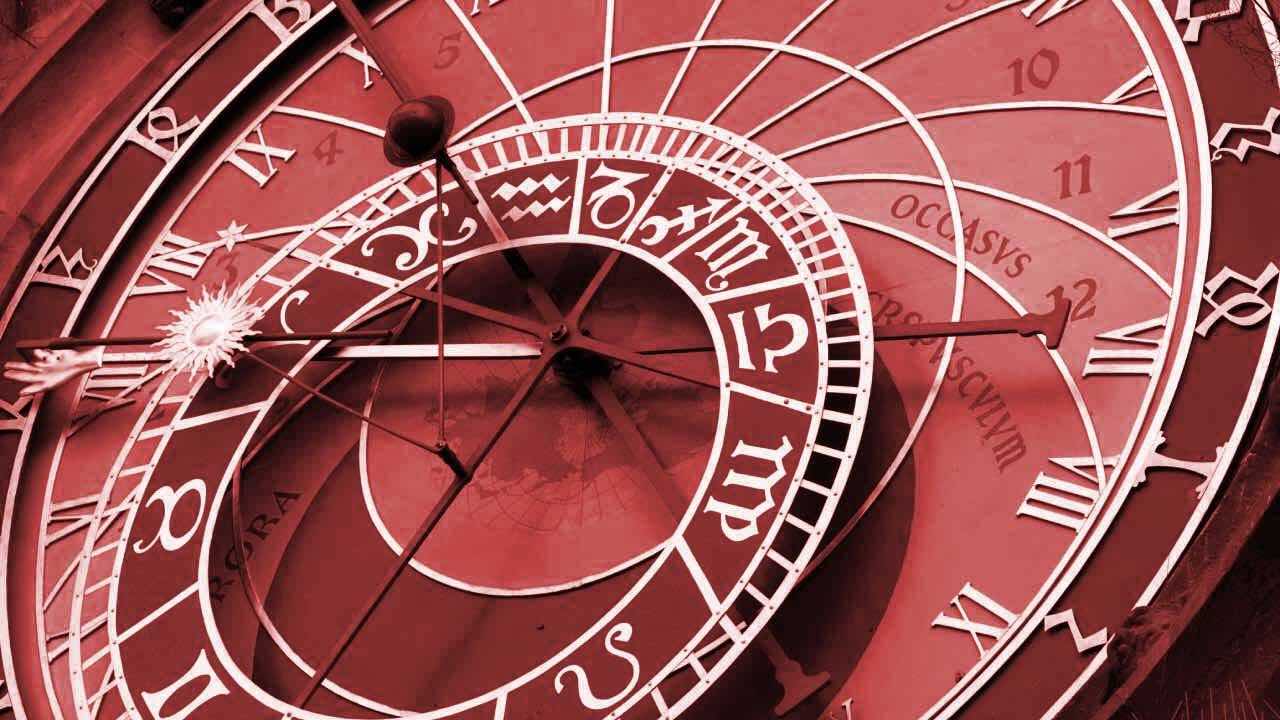 As 2021 draws to a close, it's time to talk about new beginnings.
The end of the year is always a chaotic time, but it's important to remember to slow down and appreciate the time spent with your loved ones.
With 2022 just around the corner, we have your horoscope predictions for what the new year has in store.
♈ Aries (March 21st - April 19th)
This week, tune in to why you're working so hard to impress people.
You will soon realise those worth being in your presence will want to be there, and won't need convincing.
For the year ahead, your main focus will be working smarter, not harder.
There are big things in store for your career path, if you apply yourself.
♉ Taurus (April 20th - May 20th)
You will be pushed to reconsider your beliefs this week.
Before engaging in a debate, listen to the other side's point of view, and recognise when your own opinions have changed.
For the year ahead, you will be forced to take calculated risks.
While there is always a gamble, it's better to take the leap and hope for the best, than miss the boat completely.
♊ Gemini (May 21st - June 20th)
Before making a big financial decision, consider all your options.
Your returns will be greater if you don't put all your eggs in one basket.
For the year ahead, you will need to rethink your priorities.
Instead of juggling a series of projects, you will need to focus your energy onto one thing that means a lot to your creative spirit.
♋ Cancer (June 21st - July 22nd)
Venus will regress from your relationship sector this week, leaving you feeling unpredictable and moody.
Keep things light, and don't make promises you can't keep.
For the year ahead, it's time to expand your horizons.
Whether it's travelling or exploring romantic ventures, stepping outside of your comfort zone will pay off in spades.
♌ Leo (July 23rd - August 22nd)
Let your natural leadership skills sit on the backburner this week, and let someone else take control.
A digital detox will do wonders, leaving unwanted drama out of mind and leaving room to focus on your wellbeing.
For the year ahead, well-laid financial plans will have you laughing all the way to the bank.
It's also time to take a chance with your love life.
♍ Virgo (August 23rd - September 22nd)
This week, be honest with yourself and everyone around you to avoid mixed signals jeopardising your relationships.
Don't let opportunity pass you by, as some chances only come once in a lifetime.
For the year ahead, it's time to put yourself first.
Your relationships, career and finances will all bloom, as long as you are taking care of your own wellbeing.
♎ Libra (September 23rd - October 22nd)
Despite your natural role as the peacekeeper, remember that some dramas are not worth entering yourself into.
Reshuffle your values this week, and recognise when we have grown out of what you once believed.
For the year ahead, it's time to focus on your own needs, despite your selfless nature.
You can only be so good at the spiritual advisor role if you're in check with yourself first.
♏ Scorpio (October 23rd - November 21st)
Communication is key this week, so remember to not mince your words and run the risk of being misconstrued.
Reuniting with an old friend will remind you of your own childhood nostalgia.
For the year ahead, it's all about keeping your emotions in check.
A new, more positive attitude will open doors on all aspects of your life, if you're willing to take a chance on them.
♐ Sagittarius (November 22nd - December 21st)
Be wary of your impulsive nature, as this week it could cost you.
Hold off on big purchases, and remember that money can't buy you happiness.
For the year ahead, pursue something more meaningful.
Don't fall for superficiality, and focus on travel, projects and relationships that make you feel fulfilled.
♑ Capricorn (December 22nd - January 20th)
As Venus regresses through your sign, you will be faced with an identity crisis.
Take a deep breath and remember you are in control of how people perceive you.
For the year ahead, knowledge is power.
Exploring new ways to communicate and get the most out of life will lead to fruitful ventures.
♒ Aquarius (January 21st - February 18th)
Don't put pressure on yourself this week, as there is all the time in the world to ponder an important decision.
During the season of gift-giving, you may be handed more than you know how to handle!
For the year ahead, you will be more inclined to follow your natural instincts, instead of overthinking.
Learn how to trust your gut, especially with matters of the heart.
♓ Pisces (February 19th - March 20th)
Keep your cards close to your chest this week, as it will be difficult to seek out deception from those close to you.
A bold career move will open doors you never thought possible.
For the year ahead, manifest your future.
For the first time in 12 years, lucky Jupiter will pass through your sign in 2022, giving you the opportunity to get what you want if you dare to ask.
Image credits: Getty Images