Jada's plea to Will Smith and Chris Rock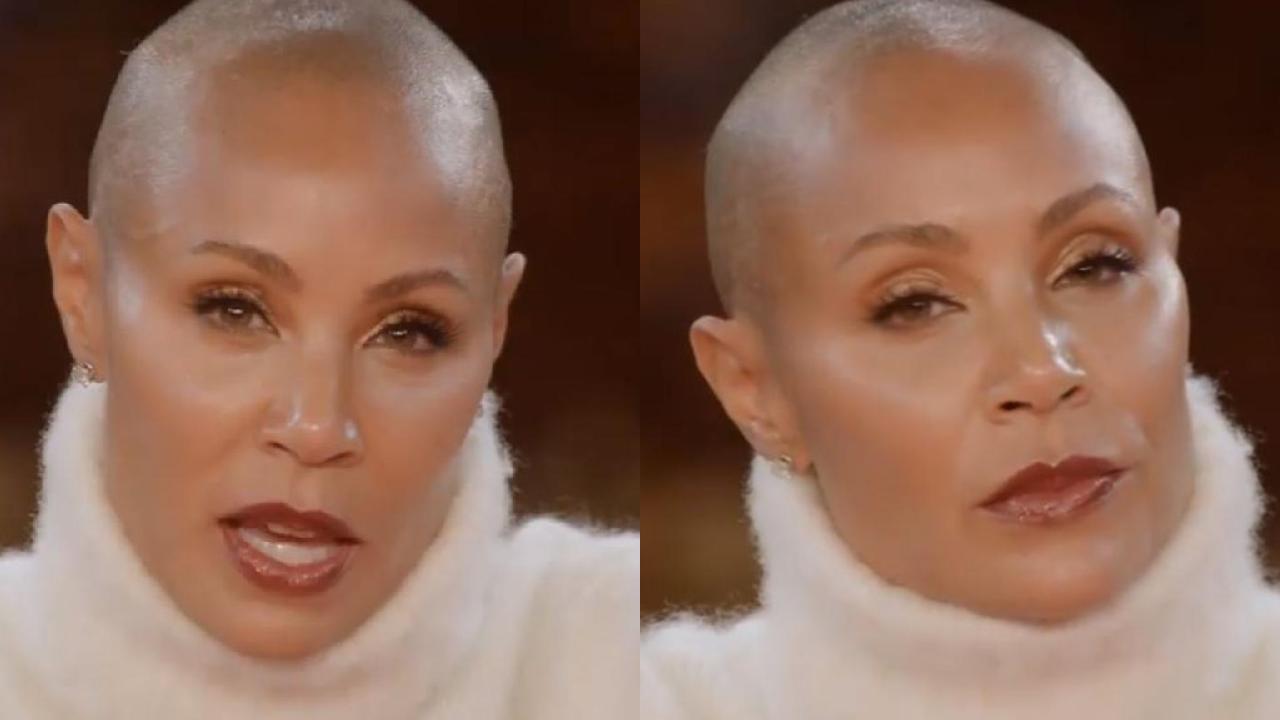 Jada Pinkett Smith has directly addressed her husband Will's infamous Academy Awards outburst in the latest episode of her online chat show, Red Table Talk.
Looking straight into the camera, Jada called on both her husband and Chris Rock, to put aside their differences and make peace.
Best Actor Oscar winner, Will shocked viewers worldwide when he invaded the stage and smacked Rock, who had made a joke about Jada's bald head. She has been open in recent years about being diagnosed with hair loss disorder alopecia.
Jada's latest episode of Red Table Talk was dedicated to telling the stories of those with alopecia, so she addressed the elephant in the room upfront.
"This is a really important Red Table Talk on alopecia. Considering what I've been through with my own health and what happened at the Oscars," she began.
"Now about Oscar night: My deepest hope is that these two intelligent, capable men have an opportunity to heal, talk this out and reconcile," she said, referring to her husband and Rock.
She also seemed to suggest the reconciliation should play out on Red Table Talk, telling viewers: "The state of the world today, we need them both. And we all actually need one another more than ever. Until then, Will and I are continuing to do what we have done for the last 28 years, and that's keep figuring out this thing called life together. Thank you for listening."
Jada has used the Red Table Talk format to publicly work through family issues in the past, famously opening up about an extramarital relationship in a past episode as her husband sat and watched.
It's a rare public statement from anyone in the Smith family about what went down on Oscars night, with Will keeping quiet aside from an apologetic statement released the day after the awards, saying his behaviour was "unacceptable and inexcusable."
Rock, too, hasn't gone into too much detail, telling the audience at his next stand-up show: "I'm still kind of processing what happened. So, at some point I'll talk about that sh*t. And it will be serious and funny."
Will Smith won the Best Actor Oscar just half an hour after slapping Rock, but since that night, his career has gone quiet, with several upcoming projects either delayed or cancelled.
Image: Red Table Talk