Orchestra brings joy to people with dementia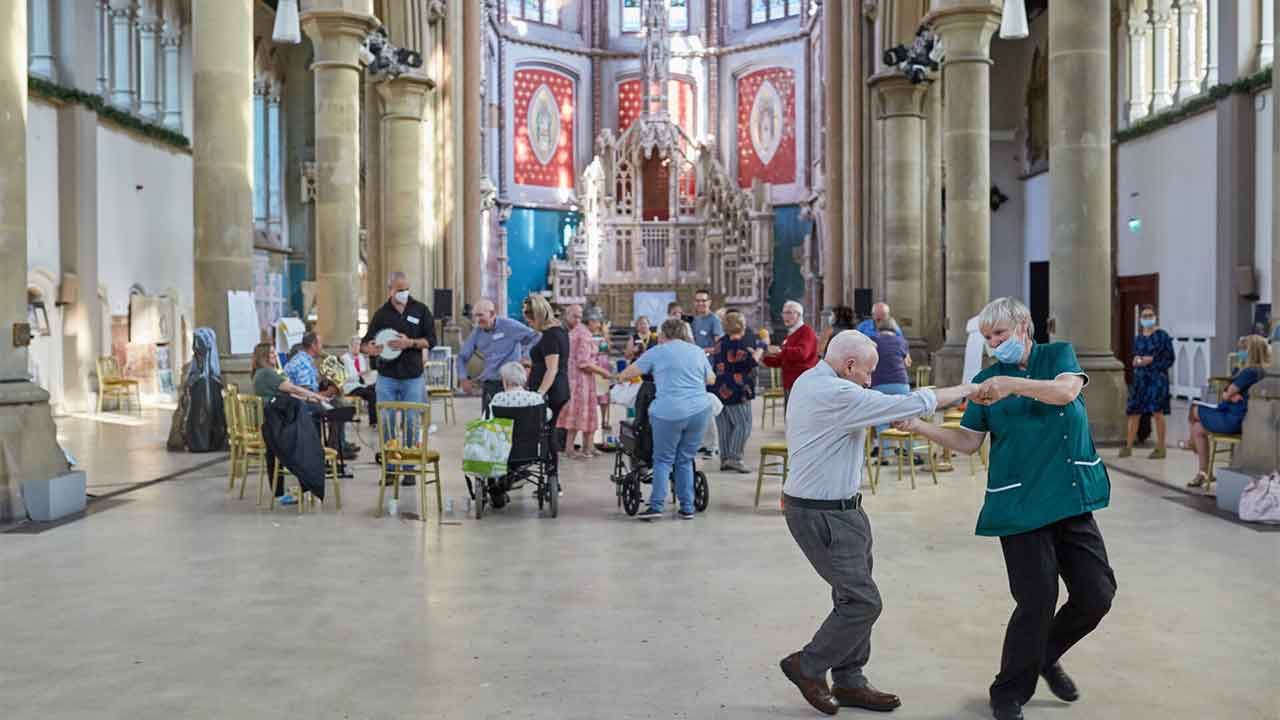 An orchestra in Manchester is offering free music therapy workshops to people with dementia based in an unusual location - a monastery.
Manchester Camerata have delivered a program called Music in Mind since 2012, with its nine musicians and two music therapists delivering weekly music therapy sessions to 20 local aged care homes.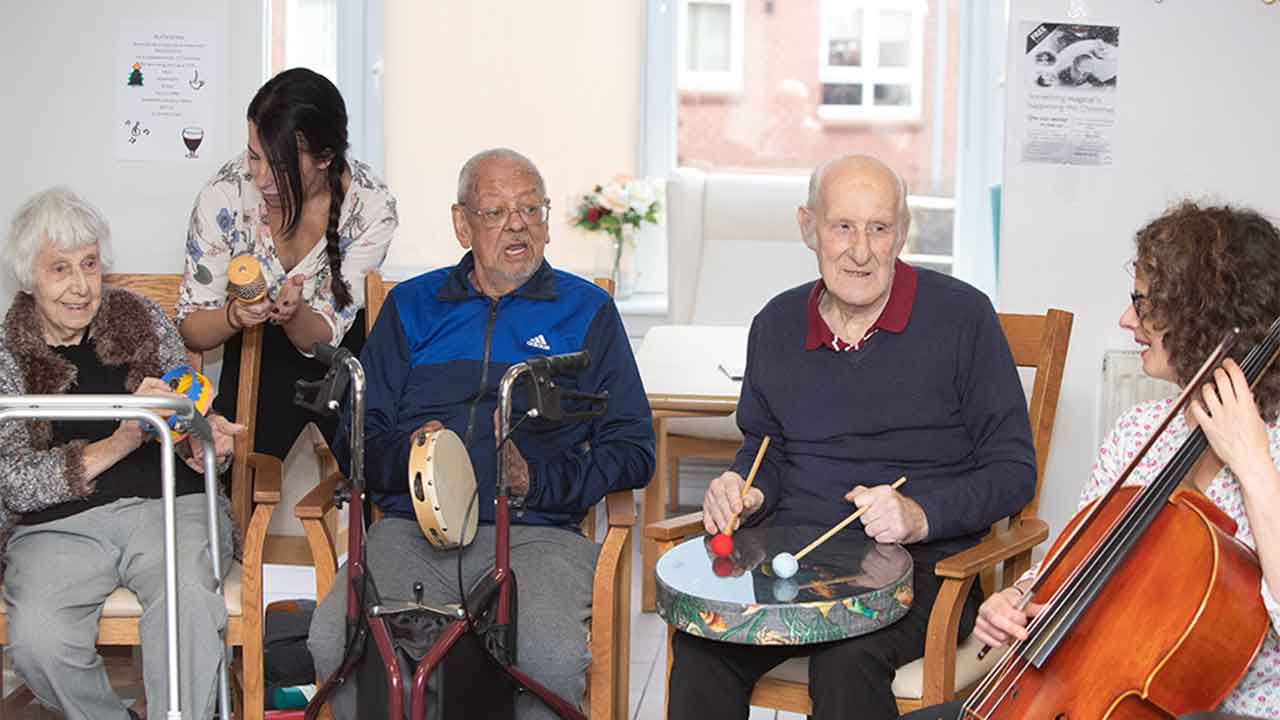 Manchester Camerata have been providing music therapy to those with dementia for the last nine years. Image: Manchester Camerata
After COVID-19 saw the team pivot to an online offering, they returned to in-person sessions inside the 149-year-old Gorton Monastery as the UK eased health restrictions.
During the weekly sessions, the musicians share their knowledge, techniques, and resources with those caring for people with dementia so they can continue to use music therapeutically at home.
"Our new music cafe offers such a fantastic and vital opportunity for all at-home carers to make new friends and learn new life-enhancing skills," Lizzie Hoskin, Head of Camerata in the Community, said.
"We are very proud to be able to make this service possible, especially for those who've been isolating because of the pandemic and have spent so much time apart with little or no support."
David Tollington, a french horn player in the orchestra, said the sessions show "the power of music" for those with dementia.
He said some people taking part don't "remember what they have had for breakfast but they remember the entire lyrics to a song".
When it comes to music and memory, it can have a range of positive effects on those diagnosed with dementia.
Some studies have shown that listening to music or singing in music therapy sessions can improve an individual's general cognition, and their ability to pay attention.
Singing has also been shown to evoke remote memories, resulting in people being better able to recall short stories as well as the names of children and friends.
Image: Manchester Camerata