15 style mistakes that make you look older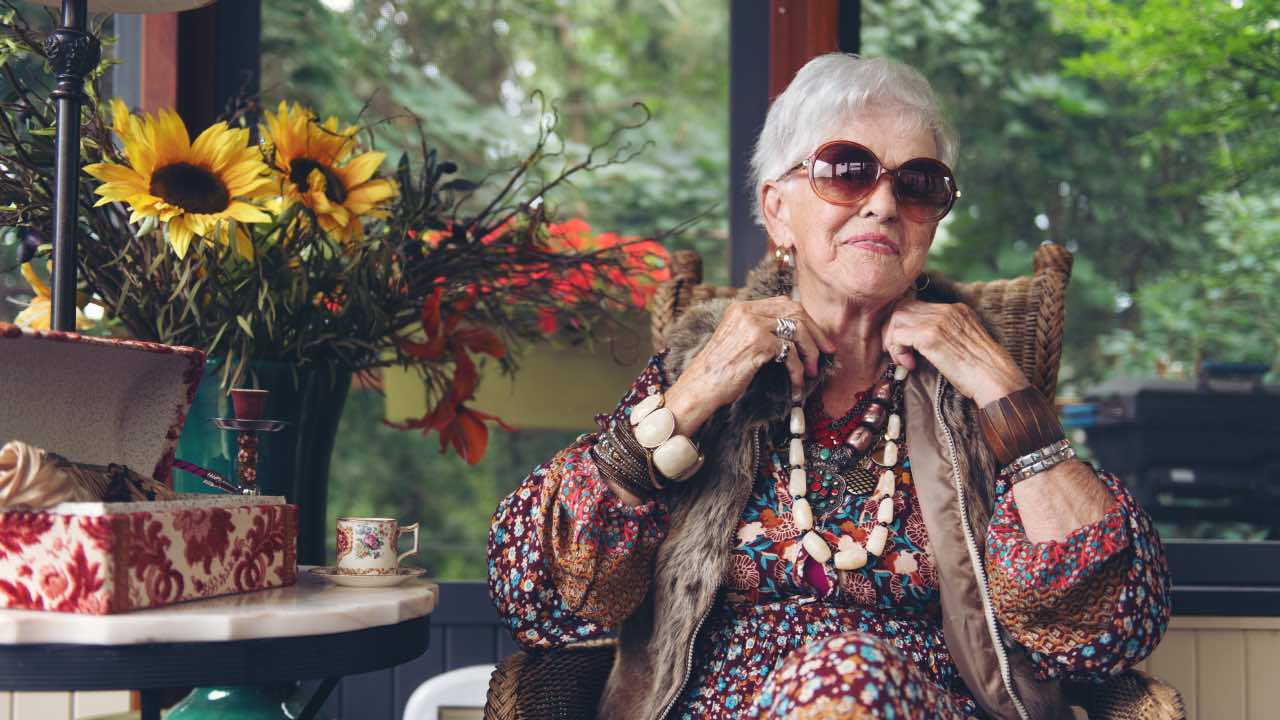 You're wearing the wrong bra
Believe it or not, the bra you wear can instantly make you look taller, thinner, and younger – or not, says Karen Phillips, account development team leader at an online retailer.
Wearing the wrong bra isn't just uncomfortable (as basically anyone who's ever sat through a workday with her bra straps digging into her shoulder can attest) – it can also affect the way your clothes fit and inadvertently cause you to slouch, both of which instantly age you more than ten years.
Look for a seamless style with moulded cups that will hug your curves and lie flat under clothes.
You're a fan of chunky jewellery
While big, chunky pieces can give off a bohemian look, they also become outdated quickly.
For a younger vibe, Phillips recommends reaching for simple cuff bracelets, thin hoop earrings, a tennis bracelet, or thin chain necklaces.
You're obsessed with trends
Trends come and go, so if that's all you're buying, you'll soon be left with an outdated wardrobe full of clothes and shoes that make you look behind the times.
However, that doesn't mean you can't ever buy something trendy like leopard-print shoes.
Phillips says, "With so many trends around, I'd ask myself a few questions before investing: does the item make me happy? How many times a week will I wear this?"
You look like you're in mourning
Black is chic, slimming, sharp, and sophisticated – and severe, which is not the adjective you want if you're trying to find the fountain of youth.
If you're not ready to give up your black, try adding a pop of colour to your jewellery or accessories for a fresher, more youthful vibe, like this marigold scarf.
Phillips recommends pinks or corals, noting that they add a warm glow to all complexions.
Your heels aren't high enough
"The more casual your shoes, the older you're going to look, no matter what else you're wearing," says Brittany Allen, a freelance fashion and accessories designer.
If you're still wearing flats or low heels, swap them out for a pointy-toed pump, like these, instead, which will both up the sexiness factor on your favourite date-night outfit and help you look sophisticated without crossing the line into matronly.
Not a heels person? Go for a pair of pointy-toed or ballet flats instead.
You pile on florals
Florals and paisley can be hit or miss, says Allen, especially if the patterns are pale, dull, or neutral.
Instead, try geometric patterns and stripes in a bright hue for a more playful look.
You sport pharmacy reading glasses
The right pair of glasses can be the ultimate geek-cool accessory, so don't be afraid to experiment.
Look for a pair of cat-eye frames, which are universally flattering and an easy, stylish way to instantly look younger.
You don't even have to splurge.
Your clothing creates a shapeless silhouette
Instead of wearing oversize clothing to hide the parts of your body that make you feel self-conscious, Colleen Babul, a stylist operations manager, suggests choosing pieces that accentuate what you like about your figure.
A high-waisted pencil skirt, for example, cinches you at the smallest part of your waist, creating a flattering, youthful shape, Babul says.
You go grey without proper maintenance
Going grey is no longer synonymous with getting old. Thanks to innovative hair products (and the recent silver hair trend), women of all ages are beginning to embrace their natural hair colour with confidence.
As you start to go grey, Melinda Haxhari, a colourist, recommends adding a glaze to your hair-care routine.
Your hair will look brighter, shinier, and more youthful when your new grey strands have the same texture and shade as your current colour, she says.
You don't know your inseam
You may be wearing the latest denim trend, but if your pants don't fit properly, you'll look more frumpy than fabulous.
In addition to knowing your waist size, you should also know your inseam, according to stylist, Maria Jacobs. "Think about where you want your jeans to hit on your leg, which may change with the type of shoe you wear," she says.
"Generally, hitting right above your ankle is ideal for most women as it elongates the leg."
You aren't moisturising your hair
There's a reason your hair isn't as lustrous as it was when you were a kid: we produce less natural hair oil as we age, leaving hair dull and dry.
To restore youthful-looking moisture, hairstylist Nadine Matar recommends using a hair oil after blow-drying and styling.
Similar to the way body oil revives dry skin, hair oil can help restore shine and soften brittle texture.
You're totally colour-averse
If you'll never be convinced to add a pop of pink to your all-black ensemble, there are other ways to create a cheerier vibe.
Cassandra Sethi, a personal stylist, suggests breaking up some of the black in your outfit with shades of grey, especially near your face.
Unlike black, grey doesn't draw attention to fine lines, wrinkles, or under-eye circles, so you look more youthful – and perhaps even more approachable, too.
You wear nude hosiery
Kate Middleton might be the only woman in the world who can get away with wearing nude pantyhose without looking dowdy.
To create the illusion of smooth, even-toned legs sans flesh-coloured hosiery, try tinted body lotion or self-tanner, says author Jené Luciani.
When the weather gets chilly, choose from colourful, patterned, or textured tights to keep your legs fashionably warm.
You wear clingy fabrics
Cotton-jersey fabric may be comfortable, but the soft and stretchy fabric clings to the body in all the wrong places, says personal stylist Sharon Warten, revealing every unsightly lump and bulge.
A more flattering option is double-knit fabric, which offers structure, softness, and a comfy bit of stretch.
Your eye-shadow sparkles
While it may sound counterintuitive, wearing matte shadow will actually make you look younger than wearing eye shadow that shimmers.
That's because light-reflecting eye shadows can settle into fine lines and wrinkles, making them more apparent, says makeup artist Mandie Brice.
If you can't avoid the allure of glittery eye shadow, use it sparingly, like on the inner corner of your eye, and in combination with non-sparkly colours.
Image credits: Getty Images
This article originally appeared on Reader's Digest.